By admin on Wed, 04/10/2013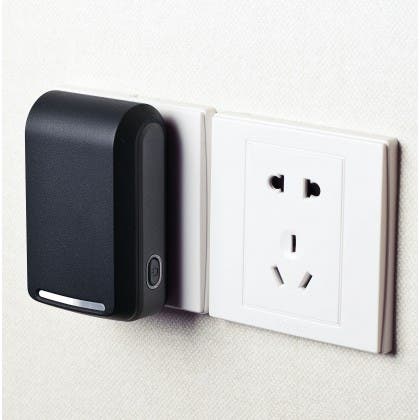 The New Trent Travelpak NT400C ($44.95) is both an AC charger/adapter and an external 4000 mAh battery with two USB slots. What a great idea and a handy gadget to throw in your bag while on the road.
The external battery is powerful enough to fully charge an iPhone twice, according to NT400C specs. There is a power off/on switch and an OED indicator light that signals the power level remaining in the battery.
Charging time is 2.5 hours. The two prongs that plug into the wall socket fold back into the device to make it more compact. The unit measures 91 X 59 x 33 mm.
Note that this charger is suitable for all products that can connect with a USB output cable. You will have to supply your own cable with appropriate connectors. It works with tablets and iPads.
This manufacturer offers other external charging devices as well ranging in price from $76.95 to $9.95. Check them out here.