By admin on Thu, 03/07/2013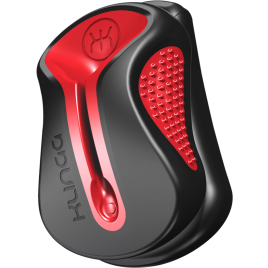 The Klingg Earphone Magnet ($19.95) is a clever yet simple new gadget to add to your must-have list. For those of you who have experienced earbuds getting tangled and falling out of your ears constantly, this is your solution.
The concept is so simple it made me wonder, "Why didn't I think of that?"
It consists of two magnets. You pull them apart and place one magnet on the inside of your clothing and one on the outside wherever you wish. Then you insert the cable into the groove to hold it in place. When you are not using the earbuds, you can attach them to the sides of the Klingg where they will remain securely fastened to the magnet.
Its $19.95 retail value is worth every penny in my opinion. The Klingg holders come in an attractive array of eight color combinations.