By admin on Mon, 05/20/2013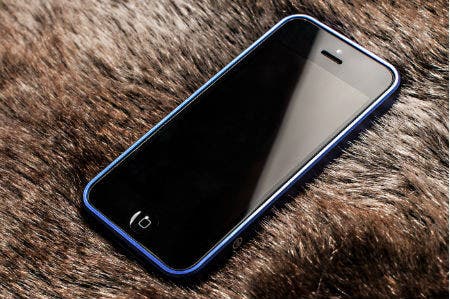 The first challenge is to open the package. It's like a Chinese puzzle. Maybe the complexity of the entry is meant to contrast with the simplicity of the contents.
Inside, the AL13 AeroSpace Aluminum Bumper for iPhone 5 ($79.99) is a simple bumper made of tough, burnished, aircraft-grade aluminum. On the outside of the box with is a black envelope containing two screen protectors and a cleaning cloth. So this affords you more protection for your device.
One thing that shocked me was the price of this case. It doesn't even have a kickstand, but it will rest on its un-rounded edges, which is something. It comes in an array of colors including slate black, blue, gun metal, red, and silver. I did see one on eBay, however, for only $50. Visit the manufacturer's website: http://www.thinkbym.com/