By David Averbach on Fri, 07/22/2011
Every weekend we will be raffling off tons of great apps and accessories for FREE. Here's how it works:
Every Friday we will announce the prizes being given away through iPhoneLife.com, Facebook and Twitter.
To enter the giveaway go to iPhoneLife.com/giveaways
On Tuesday morning we will randomly select the winners
If you win an app we will email you the promo code to redeem the app for free. If you win an accessory we will mail it to you.
The fine print: Only one entry per week. You have until Sunday at midnight to enter the giveaway. Winners will be selected at random. By entering the raffle you are applying to win any of the weekend prizes. iPhone LIfe is not endorsing the products given away
This Weekend, back by popular demand, we are giving away MORE Toddy Smart Cloths!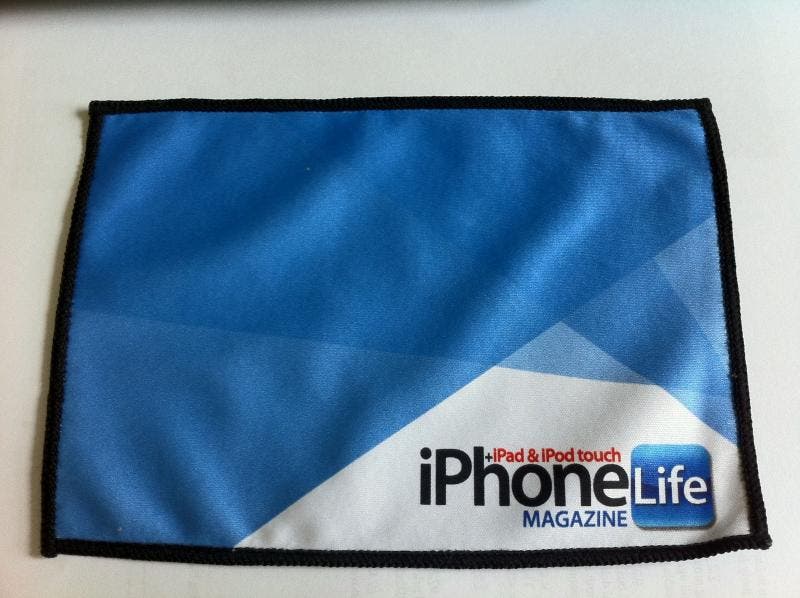 Toddy Gear was nice enough to send us these customized iPhone Life Toddy Smart Cloths and we want to share the love. These handy little clothes are great for cleaning your iPad, iPhone or just about anything else! We got so much demand last week for these cloths that we are giving away even more this week!