By Patrick Julian on Fri, 08/20/2010
Figuring out the Tip is easy sometimes however, there are times that you need to figure an amount that is not a whole number like 10, 20 or 30%
I've worked for companies that would only allow a certain percentage for tips like 27, 23 or 18% and I'm not a whiz at math nor do I want to take the time to figure it out on paper so I use an app called "Tipulator". The app icon looks like this:
Master your iPhone in one minute a day:
Sign up to iPhone Life's Tip of the Day Newsletter and we'll send you a tip each day to save time and get the most out of your iPhone or iPad.
And the opening screen looks like this: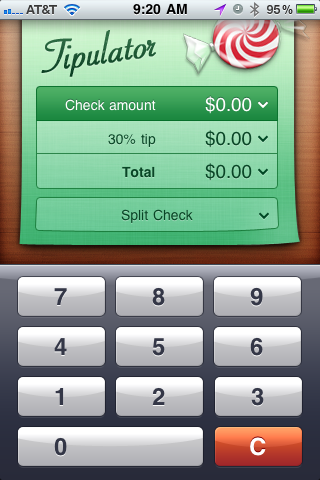 On this screen, you simply enter the amount of the check with the keypad that is provided.
Then tap on the Tip field and you can pick whatever tip amount you want to leave and the app will figure out the total cost for you including the tip.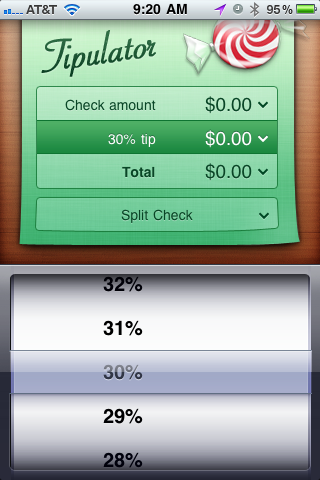 By pressing the Total field, you are presented with the next screen, and here is where you can choose weather to Round total up or down, Round tip up or down, use Exact amount or Palindrome.
The last screen is for those times you want or need to split the total bill between several people at the table.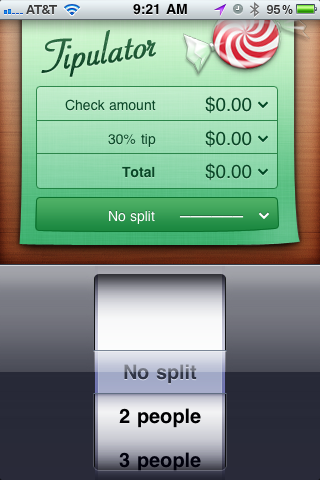 Now this is a pretty basic tip calculator app & one of my favorites. You see, I have some specific things that I look for in a tip calculator app. Like Scroll Wheels instead of sliders, now I don't know about you but my fingers get in the way of the numbers and I can't see the number I'm on because my finger, on the slider is covering it up. This does not work for me at all. A keypad for entering the amounts instead of pressing the small buttons on the regular keypad with letters, have you ever needed to enter letters for a check amount? NO, so why not just provide a number keypad only.
Needless to say, this app provides exactly what I'm looking for in a tip calculator for my iPhone an it is one of my must have apps.
Right now it's .99, and well worth it especially if you have a drink or two with your meal and are having a hard time just figuring out the tip for your service. Get it at the App Store by clicking on the link:

Please leave your comments and/or suggestions so that you can share your concerns and preferences with the rest of the readers.
CYL...Patrick