By Joel Heffner on Fri, 11/09/2012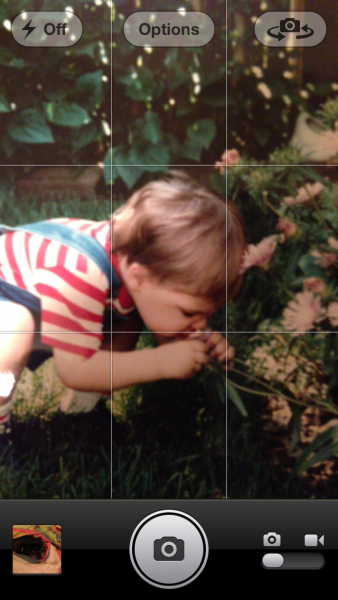 In recent days, you've probably seen and heard a lot about where I live. I live on Staten Island. About 20 fellow Staten Islanders were killed. Many neighborhoods have been destroyed. Some schools are still closed. The restaurant that my family visited on October 19 is gone. Sandy was not nice to us.
Volunteers have been coming to help with the clean-up. There's been plenty of criticism about the lack of electricity for thousands. [Fortunately, my power was turned on about after three days.] It's still difficult to get gasoline for the cars.
So where does the iPhone come in? While digging through the debris many are finding old pictures that have been destroyed, or at least damaged. I have been suggesting that folks turn to Operation Photo Rescue to find info about how they can preserve their photos.
Master your iPhone in one minute a day:
Sign up to iPhone Life's Tip of the Day Newsletter and we'll send you a tip each day to save time and get the most out of your iPhone or iPad.
Unfortunately, the problem for many will be that they don't have access to a scanner. We're trying to work on a plan to help, but in the meantime, my suggestion is to use your iPhone, or any other smartphone with a good camera. The photo you see is one that I took of my son more than twenty years ago. It's safe, I'm only using it as an example.
Without using any special App, you can take a picture of a picture very quickly...using your iPhone. The quality may not be up to your usual standard, but, in a pinch it's pretty good. At least it's something. You can use other software later on to enhance it using your iPhone or a computer. The fastest way to preserve your family memory, as far as I can tell, is to use your iPhone as a quick scanner and preserve the image. Worry about elaborate retouching later. Get the digital image now, retouch later. 
This is also a very good time to make use of space provided in iCloud. If you haven't created an iCloud account, this is a good time to do so. Keeping your files in a "cloud" will make sure that you will have them, regardless of what happens to your own equipment. Also, remember that your digital images, if you used iCloud, are safe.
I know that my analog friends insist that the old ways aren't dead. The problem is that prints, film, and slides are much more difficult to preserve.
If you know someone who might need help recording their family's images, please help them.
Thank you.