By Louis Senecal on Tue, 01/04/2011
So I have not added any posts in the last few weeks. December is a busy month for me between work, my son's school and the holidays. But now I have a bit of a breather so I wanted to add in a few updates (In my traditional long post).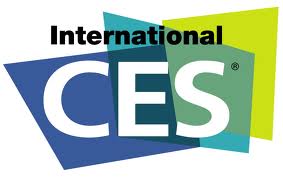 Master your iPhone in one minute a day:
Sign up to iPhone Life's Tip of the Day Newsletter and we'll send you a tip each day to save time and get the most out of your iPhone or iPad.
You are probably all aware by now that CES is this week. I have always wanted to go and have never been. I have officially added it to my "Bucket" list. Someday I will go. But in the meantime, there is going to be a lot of web talk, videos, tweets, and blogs about all the cool stuff that manufacturers will introduce. I am excited to see what's in store for us.
I was very fortunate to receive some cool tech accessories for Christmas. I had received some Speck Screen guards, an Army Map Case bag, and an Apple Store Gift Card (I'm still debating on getting an iPod Touch 4 but I still cannot justify it, BUT I want one).
Army Map Case Bag info here:
http://www.armynavyusa.com/gc/customer/product.php?productid=1615&search=global_search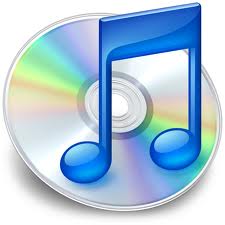 I received an iTunes Gift Card as a gift also so I have made a few purchases since then.
COD: Zombies for HD
I purchased this app as I really liked the iPod Touch version I had. It was cheaper than originally released and I wanted to experience better controls for the iPad. However, this app crashes as soon as you open it. I contacted Apple and the Developer and noted that I see other people having this same problem.  I am personally not recommending this game for purchase until the developer fixes this issue.
http://itunes.apple.com/us/app/call-of-duty-zombies-hd/id364159440?mt=8
BlogPress
I actually purchased this last night. While I like to enter my larger blog posts on the PC, I would like to use the iPad for more smaller blog posts. This will be a work in progress when I get some time here or there, but I am looking forward to learning and using this app.
http://itunes.apple.com/us/app/blogpress/id317799861?mt=8
Scrabble
I bought the iPad version when it was 99 cents during the holidays. I have only played a few games against the computer but I enjoy playing scrabble in general. I read there is a feature where you can use your iPhone/iPod Touch in conjunction as the tile holder and then fling over the letters. I have not tried that yet though.
http://itunes.apple.com/us/app/scrabble-for-ipad/id363306776?mt=8
InstaPaper
I purchased this based on a recommendation (Thank You) I received on the iPhoneLife Facebook page. Basically, I wanted an app that could give me some offline data as we had in the past with the Avantgo service back then. I have only tested this out a few times, and do not plan on using it extensively. There are some times though when I will be putting this app to work where there will be no wi-fi and I where want to get caught up on some web news, forums, etc. I will not be doing a full review on this but as I use it more, I may post some notes here and there on it. There is a free version also available.
http://itunes.apple.com/us/app/instapaper/id288545208?mt=8
Overdrive
I saw Jim Karpens' post about the Free OverDrive Media Console and downloaded that today. You can read more about it here:
http://www.iphonelife.com/blog/5/overdrive-media-console-free-app-lets-you-check-out-ebooks-and-audio-books-your-library
http://itunes.apple.com/us/app/overdrive-media-console/id366869252?mt=8
To Do app
Steve Overton had posted an FYI about this app being on sale for 99 cents on 12/31. I scooped it up at that price but have not had an opportunity to really sit and explore it. It looks like the price now is $4.99.
http://www.iphonelife.com/blog/2516/todo-discountedhurry
http://itunes.apple.com/us/app/todo/id282778557?mt=8