By Louis Senecal on Fri, 03/25/2011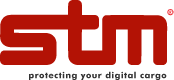 STM has come out with their new "Skinny" case for iPad2. You can get all the detail of case in the link. They even integrated the on/off magnets in it.
Unfortunately, there will not be a similar case for the iPad 1 (I really like the looks of this one).
Product Page:
http://stmbags.com/catalog/bags-for-ipad/skinny-ipad2/