By Louis Senecal on Tue, 03/01/2011

One of the things I like to use my devices for is music and movies. I don't usually watch movies unless I'm traveling, but I do listen to music more frequently. I prefer to use my Bluetooth headset when I am walking or doing yard work. I do occasionally use wired headset in these circumstances, but most of the time use the wired sets when I am stationary.
Master your iPhone in one minute a day:
Sign up to iPhone Life's Tip of the Day Newsletter and we'll send you a tip each day to save time and get the most out of your iPhone or iPad.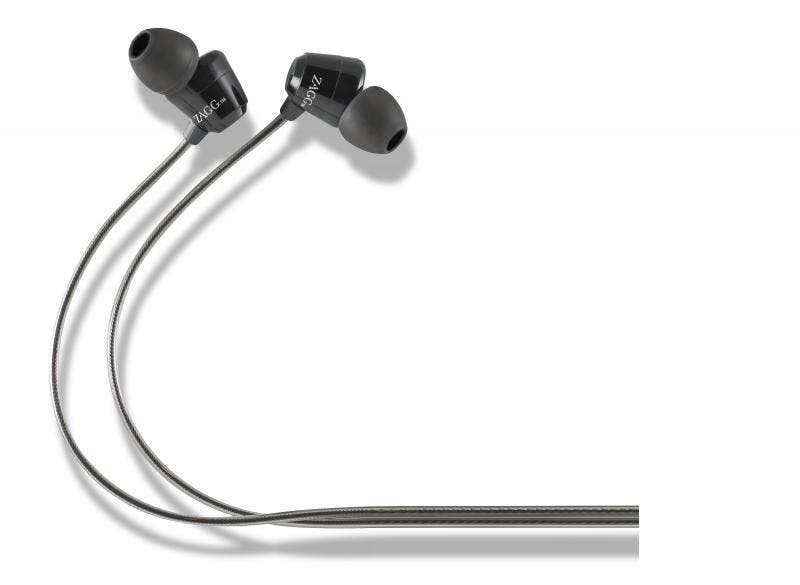 I tried the ZAGGaquabuds while I was on vacation, mostly in the airport and on the plane. I prefer to use wired headsets when traveling because they do not require a separate power charger and they are fairly small to pack or keep in your pocket.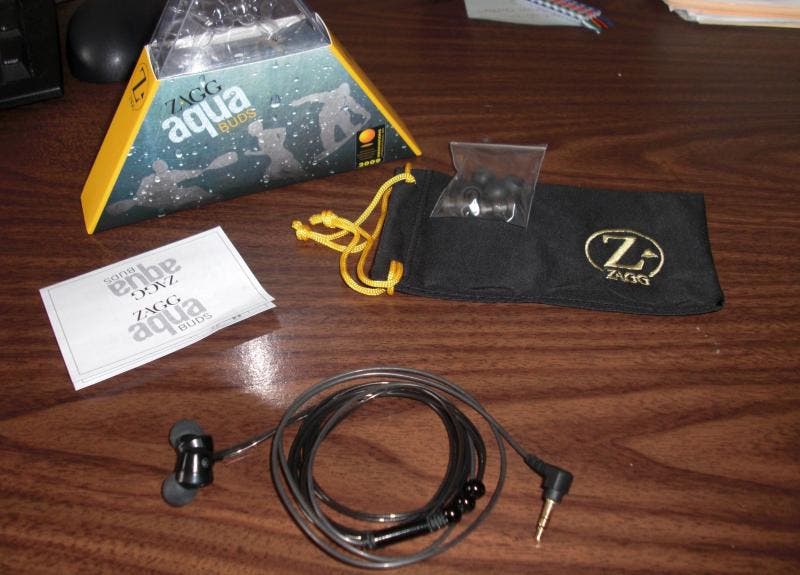 With the Aquabuds kit you receive the actual headset, additional ear buds (different sizes), instruction sheet, and a nice cloth pouch for storage.
These ear buds have sliders on them just like the ZAGGsmartbuds. This was the first time I used a headset that had these and it worked very well. I like the fact that you can adjust the slider so it can go over your head. The ear plugs then kind of hang on each side. I liked this feature because it helped keep the buds in my ears. The cord did not catch on anything, which is usually what happens to me. In that situation, it would pull the plugs out of my ears. Being able to slip your head in the cord area eliminated this issue.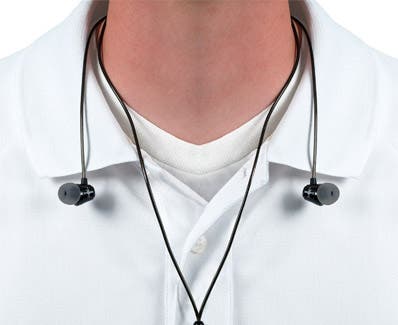 I tried a couple different sizes and found that the tips that were on it out of the box were the best fit for me. The buds had a comfortable fit in my ears and stayed in place. This is usually not the case with my Apple headset. Maybe this better fit is related to the slanted design Zagg created. I did not have any issues with the sound quality it provided at all and enjoyed my experience.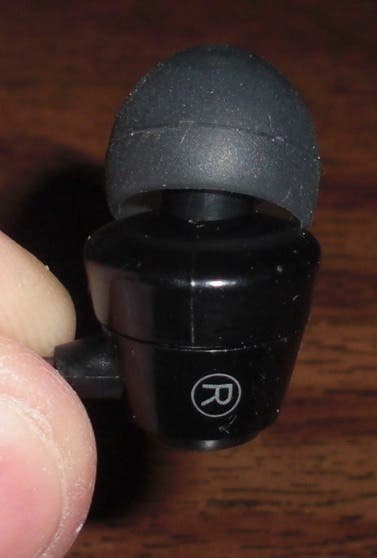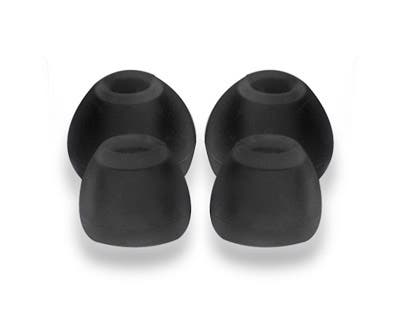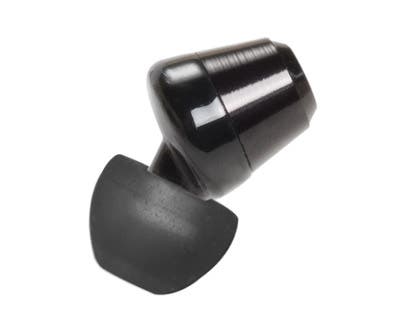 Another feature that I liked was that these are tangle free. I rolled them up and placed them in the bag when not in use. I took them out and there was none of that nasty knotting. Now that's one less irritation I have to deal with.
These are water resistant but I was not in any situations where I put that to the test.
I've only had them a couple weeks now but they seem to be built well. If you are a current owner of these, please provide your feedback as well in the comment section below. I am interested to see how your experiences are with these. Do these stand well against other comparable headphones you may have? Have you experienced any build issues? How about your feelings on the sound quality? Inquiring minds want to know.
Features and Specs:
-Water-resistant, weatherproof ear buds
-Premium length, tangle-free cord
-Multiple sliders for better cord management
-Multiple ear bud adapters for all ear sizes
-Speaker diameter: 10mm
-Frequency response: 20hz to 20khz
-Impedance: 16 Ohms
-Max input power: 10mW
-Cable length 1.37 meters/ 54 inches
-Plug type: 3.5mm
-Sensitivity: 94dB +/-3dB SPL/mW
Product Page:
http://www.zagg.com/audio/zagg-aqua-buds.php
Price:
$29.99