By Louis Senecal on Mon, 12/26/2011
I was able to take Verbatim's Mobile Wireless Bluetooth keyboard for a spin. This is a revision to an earlier model they have.  In the package, you get their keyboard, batteries, case, and guide.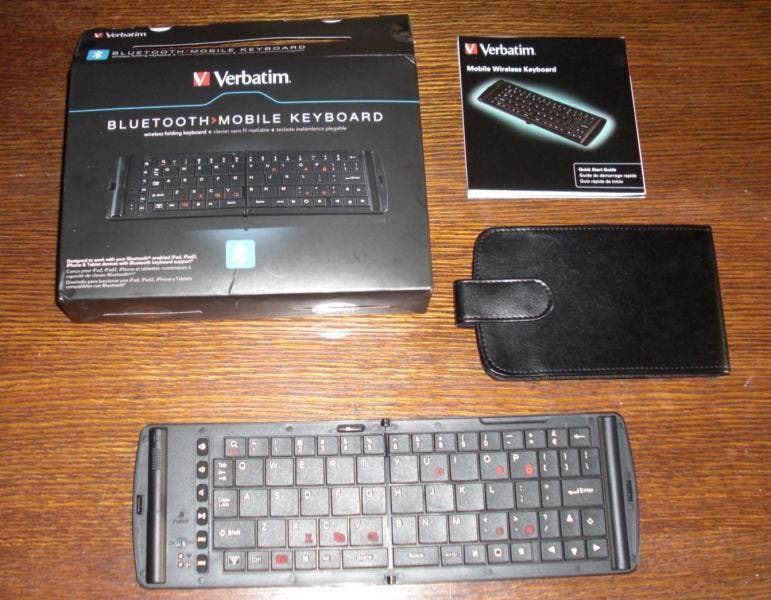 Master your iPhone in one minute a day:
Sign up to iPhone Life's Tip of the Day Newsletter and we'll send you a tip each day to save time and get the most out of your iPhone or iPad.
This keyboard reminds me of the days when I was using a ThinkOutside and Palm Wireless keyboard with my pocket PC's. This keyboard folds in half when not in use and can be placed in the included carrying pouch. It is a little thick when folded in half but none the less, it's still pretty compact and easy to store. The keyboard is also availbale in white.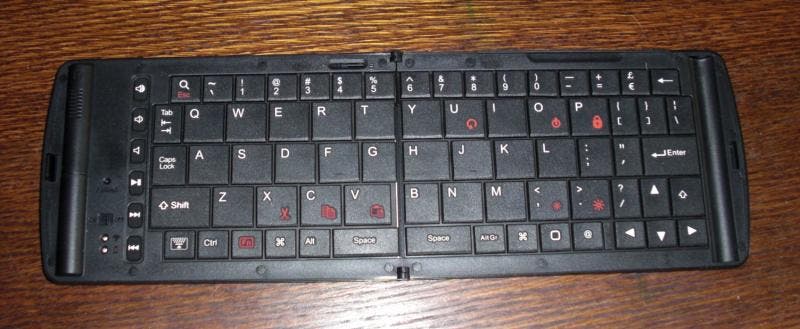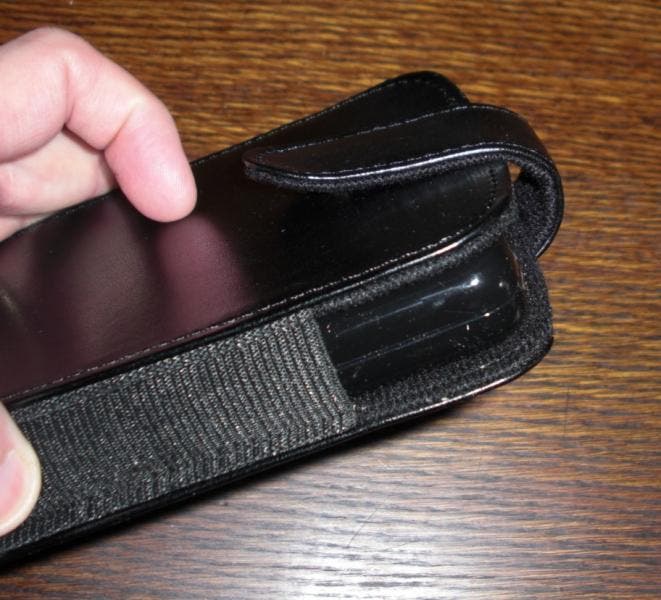 Inside the keyboard, a little phone stand slides out and unfolds. You will need to use a third party stand or your case for tablet use.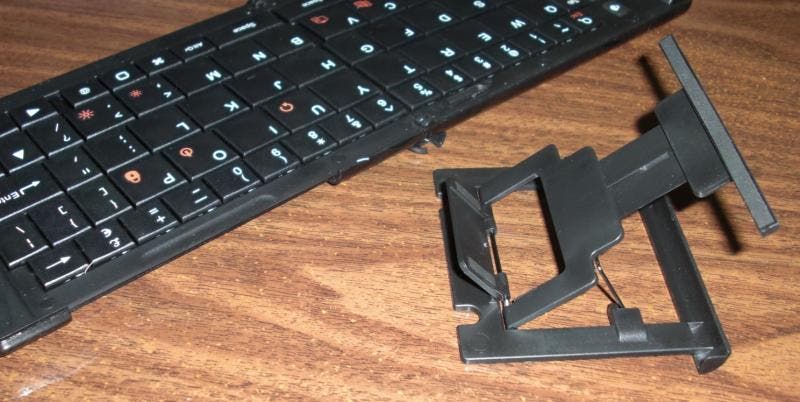 Unlike the other bluetooth keyboards I have used over the last couple of years, this one is powered by two AAA batteries. This means you can leave one less power cord at home and be able to get new batteries if needed wherever.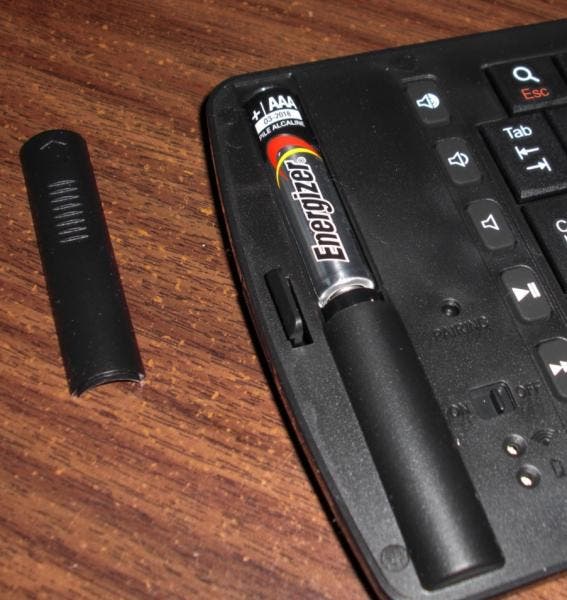 The system requirements are below. The keyboard connects no problem on my iPad1 on iOS5. It also works on my Galaxy Tab 7 (Gingerbread). But it did not work on my wife's HTC Desire ( I don't own an iPhone so I can't test that). Verbatim's FAQ's are below that address Android. I think the key is to check and make sure device has HID Support.
"Question: Why does Verbatim not list Android Mobile Phone device compatibility?
Answer: When discussing compatibility with Mobile Phones, HID keyboard support is very much device & wireless carrier dependant. The support is fragmented too much to be able to say for certain, without continuous testing of every device on every wireless carrier. This is not feasible given the number of devices, continuous updates and changes to device availability etc."
Requirements
Bluetooth Wireless
HID Keyboard Support (iOS, Android, Blackberry/QNX, HP/WebOS or otherwise)
iOS4 or Higher (iPhone, iPad, iPad2)
Android 3.0 or higher (Android Tablets)
Compatibility List
iPhone, iPad, iPad2
Samsung Galaxy Tab
Motorola Xoom
Blackberry Playbook
Any Tablet with HID Keyboard support & Bluetooth connectivity*Requirements
Im not sure if you can see these in the pics, but the keys are the largest I have seen in a portable keyboard. They are larger than the Zagg, Sena and wireless Apple keys for example. The layout is qwerty. I'm not sure what the problem is but I have a hard time typing faster on this. I don't know if it's because the keys are tight together, unlike other competitor products, but I find myself making a lot of corrections. I think maybe with greater use this would diminish, but it's a challenge for me right out of the box currently. If you are using this keyboard, let us know if you had a similar or totally different experience.
There are media control keys and function keys such as cut/copy/paste, menu, power, and lock. The guide contains the complete list. These worked well on my iPad.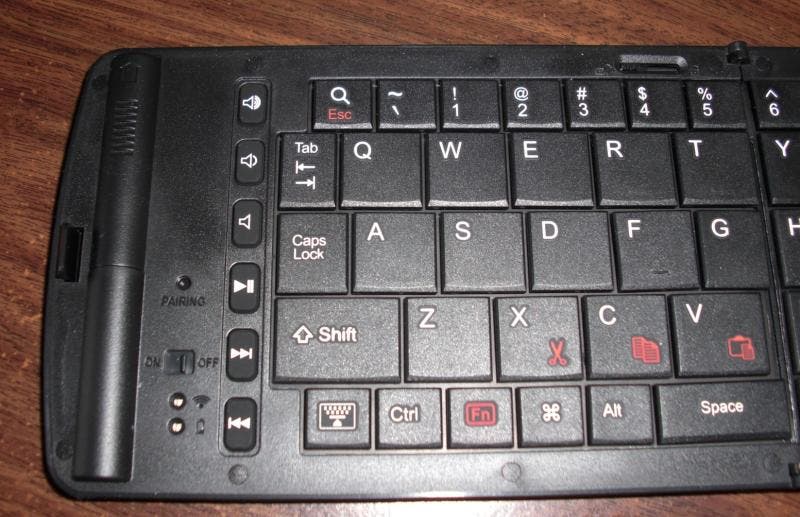 As I mentioned before, the design is fairly compact, but I found during my research that this is not a new design. I found that this keyboard resembles the brand Freedom Pro and I-Connex models. With the exception of some of the printed key options and shortcut keys, the design including the fold out phone holder looks exactly the same to me. The links are below so you can see that too.
http://www.freedominput.com/freedom-accessories/freedom-pro-keyboard
http://www.freedominput.com/freedom-accessories/freedom-i-connex-keyboard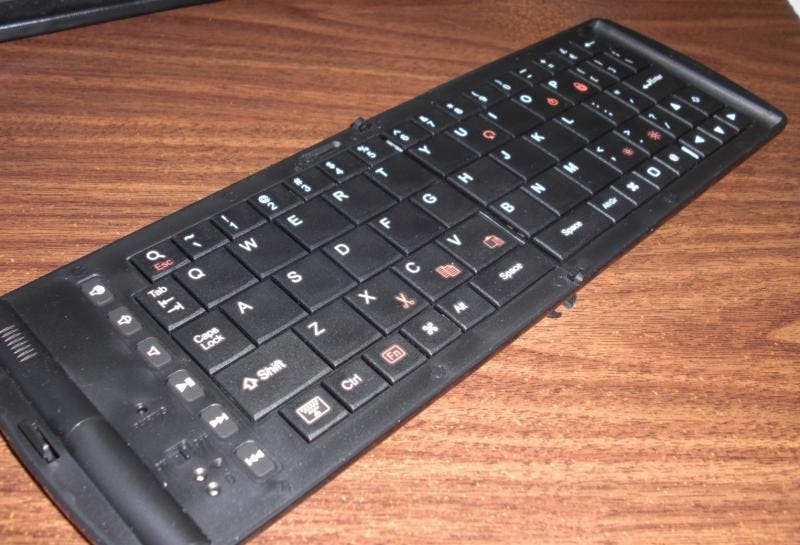 If you are going to use this solely with your iOS devices, then I think you will most likely be satisfied. If you have multiple operating systems/devices and have a need for a keyboard, then I personally would stay away from this and look for a product that is more universal, or at the very least, do some compatibility research on the web before you spend your cash.
Features
Ultra-Compact Design –Thin-profile keyboard folds and stores in carrying case for maximum portability
-Bluetooth Wireless –Designed to work with Bluetooth-enabled iPad, iPad2, iPhone & Tablet devices with HID keyboard support. Can be paired with up to six devices at one time.
-Media Console –Play, pause and control your digital music with the touch of a button. Enhanced volume controls for volume up, down and mute.
-Slide-Out iPhone Stand –Removable iPhone stand allows improved screen visibility when typing. Stand slides into keyboard for storage when not in use.
-Low Profile Keys - Quiet, soft-touch keys provide crisp, responsive feel when typing.
-Enhanced Function Keys - Easy-to-use function keys for cut, copy, paste, and undo. Added controls for brightness, power off and device locking.
-Extras –A carrying case for the keyboard and iPhone stand are also
Product Website
http://www.verbatim.com/prod/accessories/keyboards/wireless-mobile-keyboard-sku-97537/
Price:
$79.99