By Louis Senecal on Sun, 10/03/2010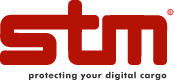 Master your iPhone in one minute a day:
Sign up to iPhone Life's Tip of the Day Newsletter and we'll send you a tip each day to save time and get the most out of your iPhone or iPad.
STM Bags sent me the Jacket iPad for review. This is not a new product as it was released in June, but I must have missed it somehow. It was designed specifically for the iPad. When I received it in the mail, it was sealed in a plastic bag. You also get a detachable and adjustable strap with it. And as you will notice, it also has a built in handle. I received the black and teal version. The Jacket also comes in a Chocolate and Orange Color as well.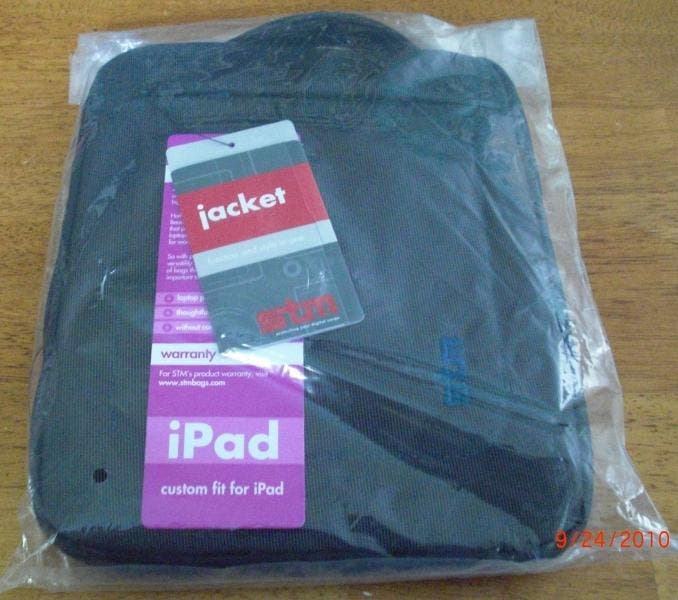 Here are the full specs from STM:
Main fabric: 600D water resistant dot nylon
iPad Space: 7.8 x 9.9 x 0.6in 19.7 x 25.2 x 1.5 cm
External bag: 8 x 11.4 x 1.5in 20.5 x 26.3 x 2.4 cm
Weight: 0.4 lbs 0.2 kg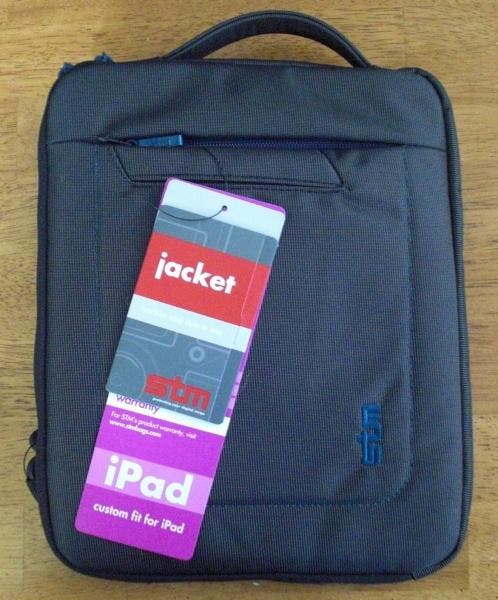 Besides the main compartment where the iPad would go, there are three other pockets. There is an open pocket on the back where you can slide some paperwork in. On the front, it has what they call a "Unique slider pocket for a fast holster of your iPhone or (gasp!) other portable."  It fit my Nokia E71 with no problems. Under there is another zippered pocket. You can fit your cables in but that's about it. It's pretty tight in there. I could not fit my charging cube and the 6 foot cable from Apple. This is the cable that I would be carrying with me when I am out and about. But I guess with the iPads' incredible battery life, this should not be a problem if you are out for the day.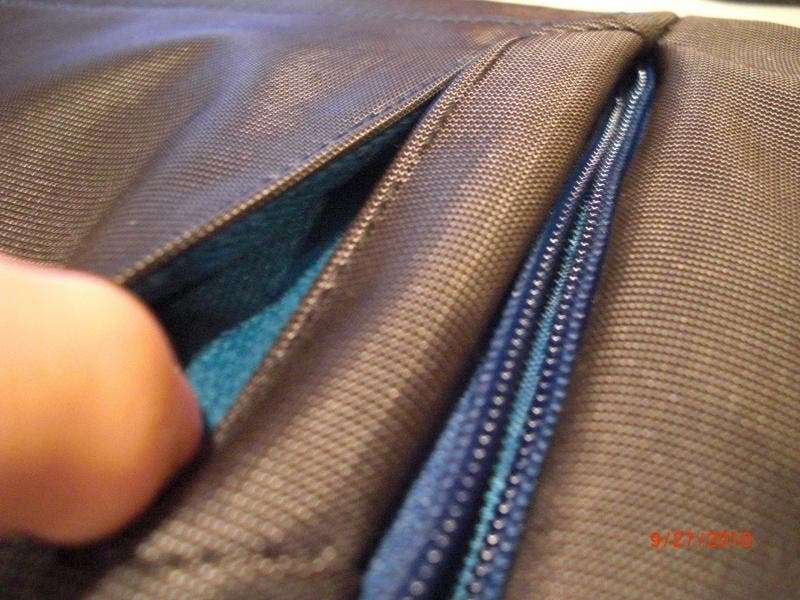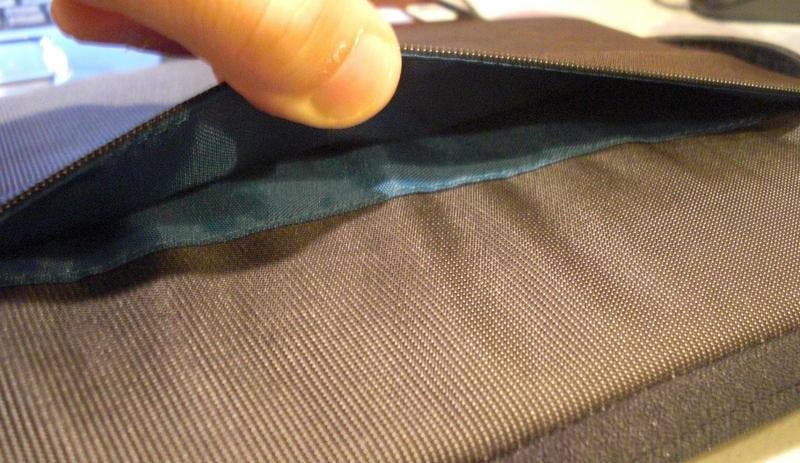 There is a lot of padding in this bag / case. You would not think so because it feels and looks very thin.  You could also use this in conjunction with another bag of yours. Maybe you have a backpack, briefcase, or some other sort of larger bag or luggage you use. This would definitely protect your device in there. The inside of the jacket is very soft. Behind the soft cloth is where the protective foam is.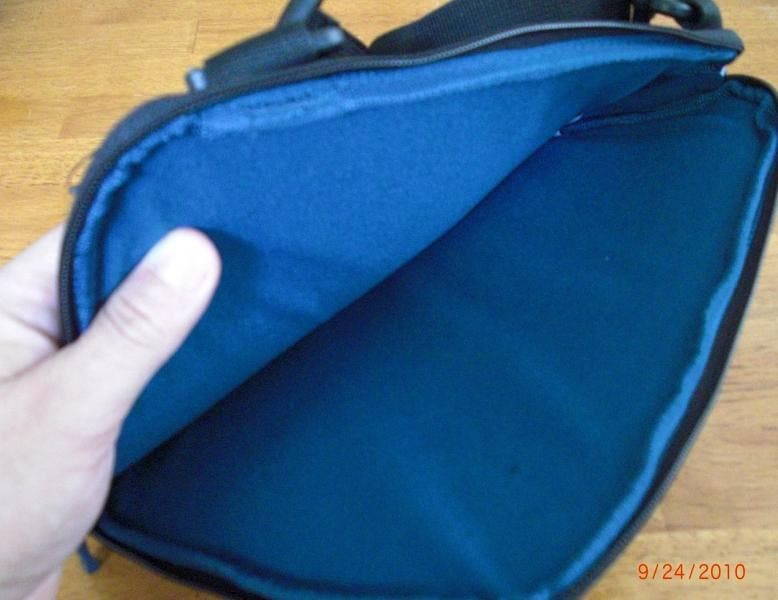 I don't like to keep my iPad bare so I like to have some sort of case on it, which at the moment is the Apple case. Usually I just throw that in a bag and go, which is something I considered seeing if it was possible here. Yep, it fits in there, but you have to put in just right. One of the benefits of this bag is that the case unzips on two sides of it, so you have more space to take the device in and out. It's not perfect with the Apple case, as the Apple case has extra material around the edge, as you can see in the picture below. I also tried it with no case on, which is also shown below. Look at the extra room (without the Apple case on it). It fit perfect. I would love to see what other cases would fit inside with no problem. I think that would make an incredible combination.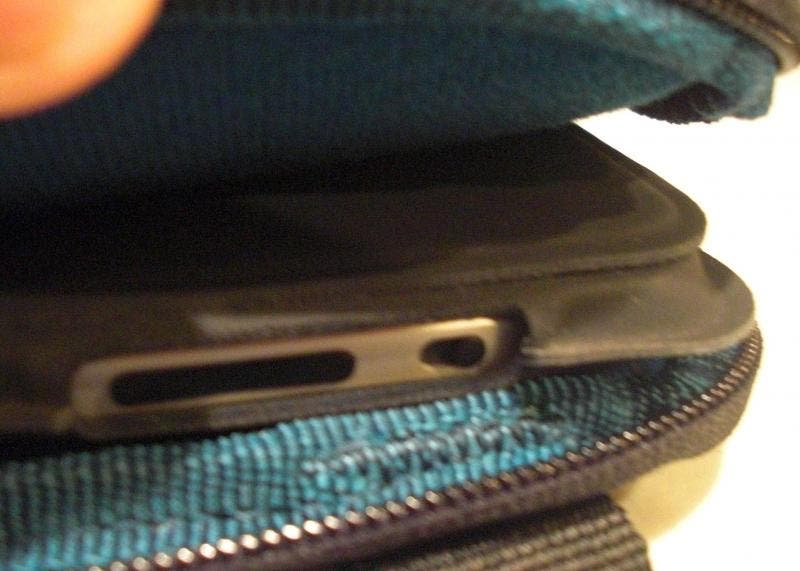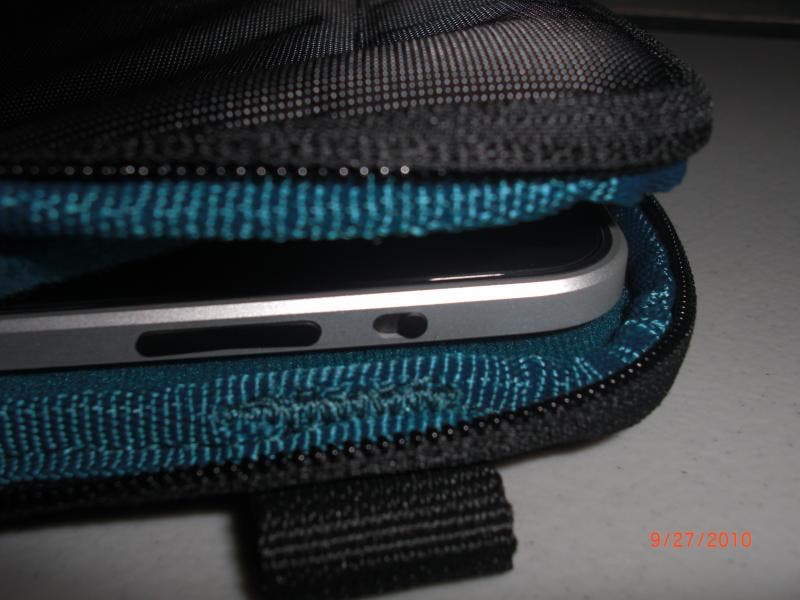 I did try the adjustable strap and while it was very comfortable, I preferred to remove it and just use the handle.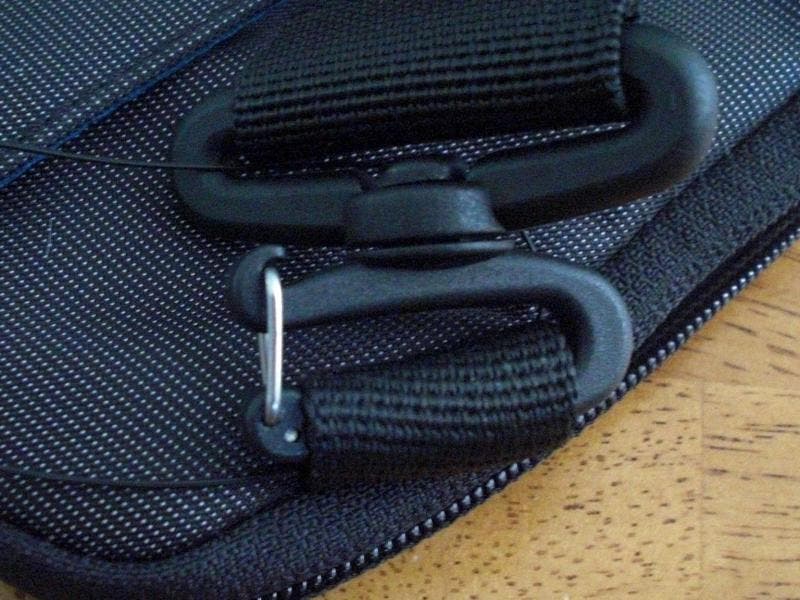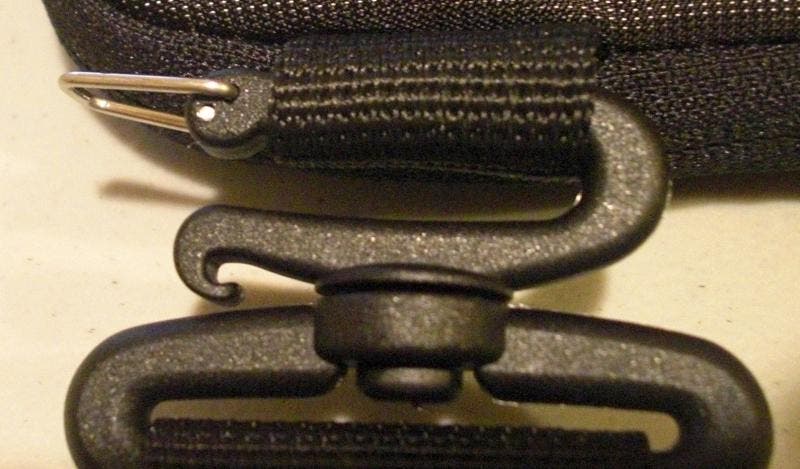 If you have lots of extra stuff you carry with you, then this is not the case for you. As you can see from the above there is limited extra room. However, I think this would fit many people's needs just right. This would suit my needs most of the time, but in cases where I may be out longer than a day or actually have a specific need for more gear, then I would need something a little bigger. I have been using this a little over a week. I do like the design though and I love the fact that there is not a lot of bulk and weight here. There is a lot of quality built into this.
If you are currently using this case, I would love to hear (either in the post below or on our Facebook page) whether you put a bare iPad inside or if you are using another case in conjunction with it.
Product Link
http://www.stmbags.com/catalog/ipad-bags/jacket-ipad/
You can also see a review by Jim below:
http://www.iphonelife.com/blog/5/stm-jacket-ipad-ideal-case-me
Retails $25.00