By Louis Senecal on Fri, 06/10/2011

The fine folks over at Sena had sent me an Ultraslim leather sleeve for the iPad 2 to test out. This case is compatible with the Apple Smart cover also. The only problem I faced was that I unfortunately do not own an iPad 2. However, disaster was diverted, as my friend Joyce volunteered to assist. The below review is by Joyce, unedited by me. Her iPad 2 is also her first iPad, so it will be interesting to see what a new user thinks of this case.
Master your iPhone in one minute a day:
Sign up to iPhone Life's Tip of the Day Newsletter and we'll send you a tip each day to save time and get the most out of your iPhone or iPad.
"The Sena UltraSlim w/ Smart Cover for Apple iPad 2 has a sleek and modern appearance.  Made of leather, with a pebbly texture that disguises fingerprints, this case will meet with the approval of many who seek a sophisticated look to complement their iPad; however, some vegans or vegetarians may object to the use of leather.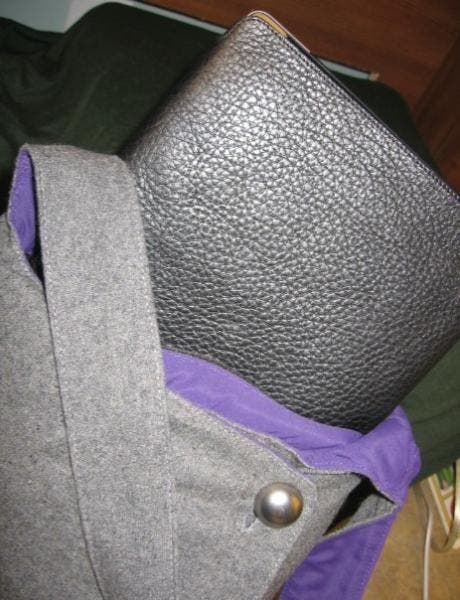 The Sena cover slips easily into an iPad-ready purse, and will no doubt also tuck readily into briefcases and backpacks. The iPad can be extracted from the case while it's still in its designated pouch in the purse, which is very convenient.  It comes to pass that this is a hidden bonus because, unlike the Apple magnetic cover, the Sena Ultra Slim does not become part of the functionality of the iPad itself (by turning into an "easel" so to speak) but rather leaves one wondering where to put it.  Options are:  place the iPad on top of it, return it to your briefcase, tote bag etc., or just leave it on your work surface.  It's not that needing to do something with the case while it's not nesting the iPad is a deal-breaker; however, it's one small step that  needs to be taken every time you want to use your iPad.  Best bet:  just slip the iPad out of the case and leave the cover wherever it was.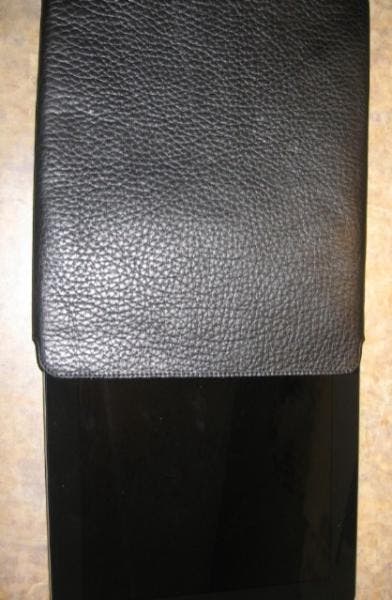 On the other hand, the Sena design provides sound protection from rain, dust and impact.  Unlike the Apple magnetic cover, the Sena surrounds the iPad on three sides, enveloping the electronic device, thus creating a fairly safe haven from liquids, bumps and bruises.
In that I use a desk top computer at home and at work, I use my iPad (at least once a day) when I want the advantage of mobility.  The more the iPad travels, from rooms in my own house to cars, cafes and yes, even bars, the more reason for good protection from the elements.  The Sena case certainly meets my expectations for ease in use and its ability to keep my iPad from harm during transportation.
The Sena case is available in a selection of appealing colors has broad appeal, and addresses the inner artist, hipster, business tycoon or university professor in many of us.
I recommend the Sena case because it is attractive overall, achieves its goal of cocooning the iPad from mishaps and allows for easy removal and return of the device.  The Sena would benefit from the inclusion of some type of accessory to form an easel, as does the Apple magnetic case; however, this deficiency is not serious enough to discourage a recommendation.  Depending on where you use your iPad and for what purpose you select a case, the Sena Ultra-Slim is an excellent choice."
Specs and Features:
-Fits iPad 2 with Apple Smart Cover
-Ultra slim design
-Light zero bulk protective layer
-Soft micro velvet lining
-Stitching along opening for added detail
-Thinnest pouch Sena offers
-Great for briefcases and bags
-Sena high-quality handmade craftsmanship
Product Website:
http://www.senacases.com/apple/ipad-2-cases/ultraslim-with-smartcover/
Price:
$59.99