By Louis Senecal on Wed, 03/02/2011

The flipSYNC II is a "keychain Charge and Sync Cable for iPod & iPhone." It's designed so it's compact and can be used with your keychain. But there is nothing saying you have to use a keychain with it. You can also clip it to your bag or just put it in your pocket.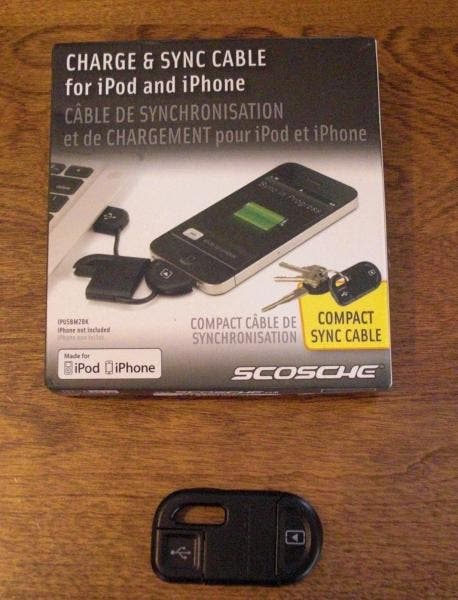 Nothing is too complicated about working this neat little accessory. When you are not using it, the 30pin connector and USB ends are inserted and protected into the main piece. When in use, the length is about five inches.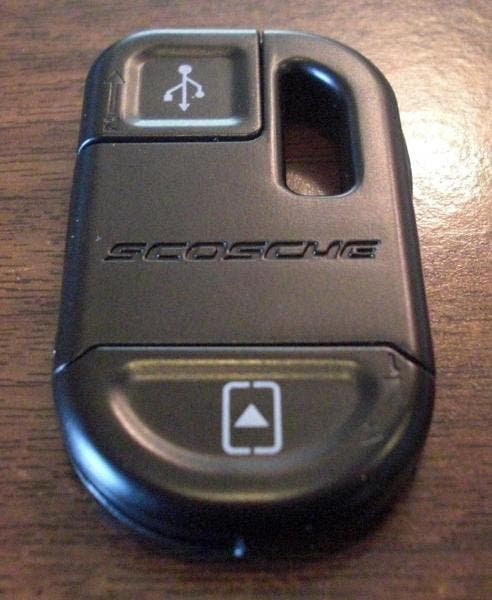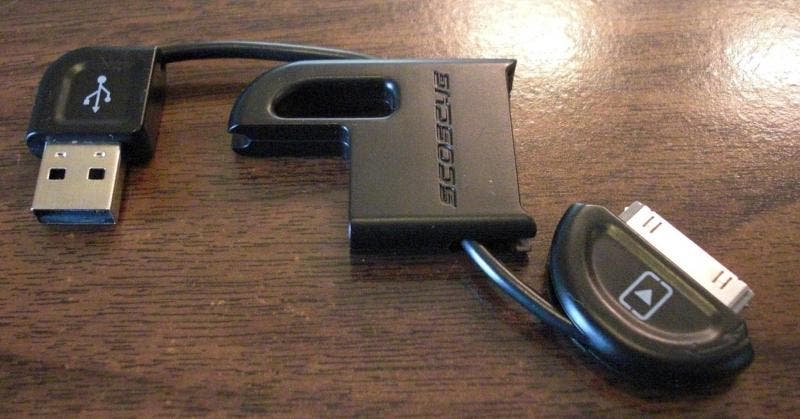 I tried it out in the places I would normally use a charge/sync cable.
1. It works great in the car (obviously when not attached to your keys). The only thing that may make a difference is where your charger outlet is located in the car. This is relevant because of the five inch cable and where to put your device while charging.
2. I have a generic no name charging station at home. It has some USB plugs in it also. The flipSync's size was a great addition to it.
3. I used this to sync and charge my son's iPod Touch. (I also used it to update the firmware to 4.2 on the Touch.)

There are a lot of potential places to use or bring this accessory. I just named a couple of the commonly used ones. This would even make a great emergency cable if it is something that you do not think you would use regularly. Keep it in your car or your bag. Maybe keep it in your backpack during a camping trip. There is all kinds of usage scenarios.
Features
- Attaches to your keychain
- Conveniently charge and sync your iPod or iPhone
- USB 2.0 for fastest data transfer possible
- Always have your cable with you
- Full sized USB
Product Website:
http://www.scosche.com/consumer-tech/product/2084
Price:
$19.99