By Louis Senecal on Sat, 03/19/2011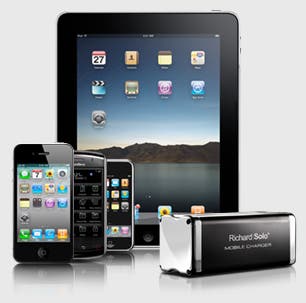 Master your iPhone in one minute a day:
Sign up to iPhone Life's Tip of the Day Newsletter and we'll send you a tip each day to save time and get the most out of your iPhone or iPad.
Richard Solo introduced another backup battery to their lineup, which is their 9000mAh Mobile Charger. There is enough power in this bad boy to give almost a 100% charge to your iPad or increase the amount of hours you can use your iPhone or iPod. According to their specs as it relates to the iPhone/iPod "the Mobile Charger can increase your movie viewing or Internet browsing time from 5-6 hours to 68 hours — or audio up to 325 hours." For my review, I am using it exclusively with my iPad. (You can also use this with non iOS devices as well).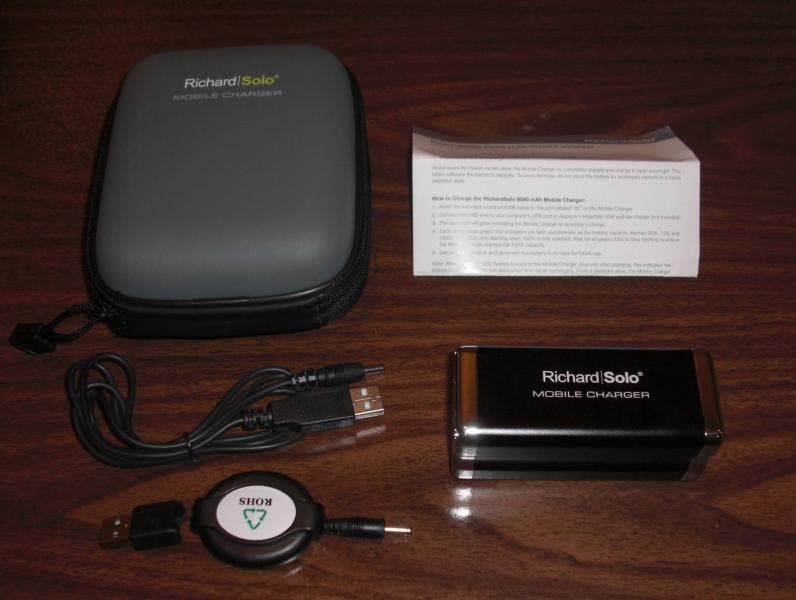 Your purchase includes:
-RichardSolo 9000 mAh Mobile Charger
-1 USB/round pin regular charge cable
-1 USB/round pin retractable charge cable (spare)
-Travel case
-Instruction manual
You need to use your own power brick when you are charging this power supply up (unless you are recharging via USB). You also need to use your own device cable when you are recharging the device.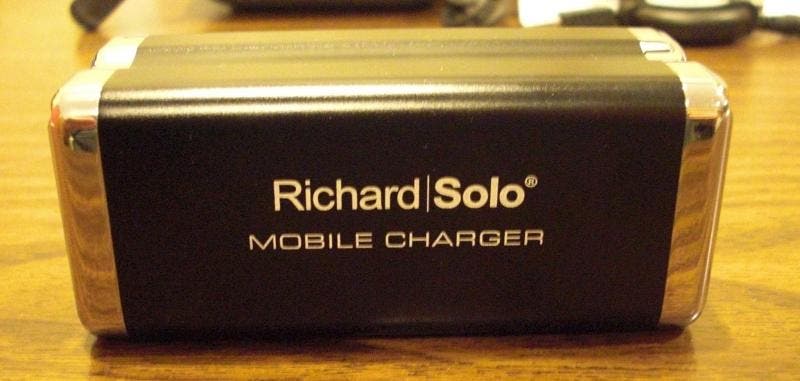 The controls are easy. There is a button called "set" which is the on off button. There is a charging status light. Lastly, there are three other lights which are numbered as 30, 70, 100. This represents 30%, 70%, or 100% of power in the battery pack.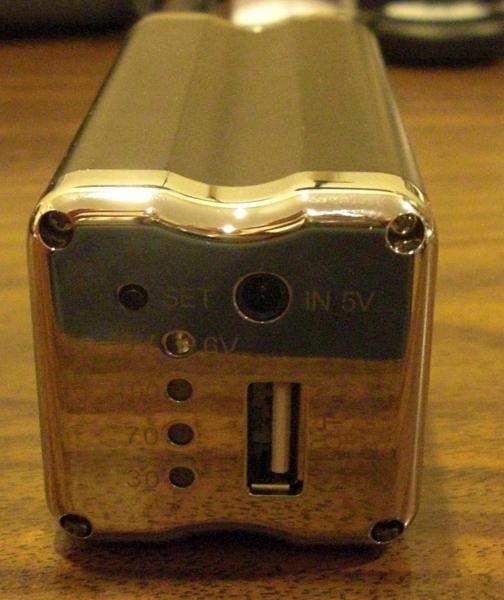 The weight of the battery pack was a little heavier than I thought it would be, especially when I unpacked it for the first time. As I used it more though, it does not seem that bad. This is something you would not be carrying in your pocket anyway.
I have been using this for three weeks now, solely for the purpose of supplying power to my iPad. I have not used the wall charger directly with my device in this timeframe.
The specs say it takes about 8 hours to fully recharge the battery pack. I have been charging it via the wall and have found that 8 hour timeframe to be accurate and consistent. Note that I did not charge it via my computer USB, so I do not know if this would alter the 8 hours in any way.
The specs also say that it "Provides nearly 100% charge for iPad." I found this to be accurate as well in my testing. I generally started recharging my iPad when I hit the 7-15% mark of my remaining internal battery power. It consistently took 6 hours to get my iPad back to that 100% power level.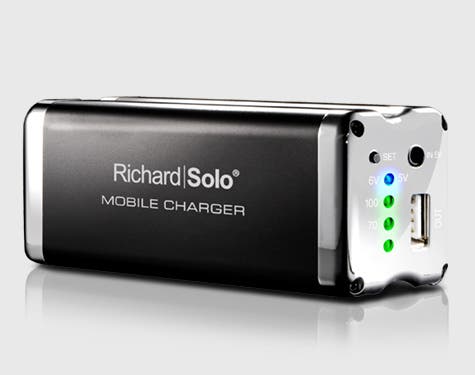 I like the carrying case as you can keep everything in order and together. The spare charger cable is nice in case you lose one or want to keep one in a second spot. The fact that this is also compatible to power various devices adds a plus to this. The bottom line is that if you need that extra battery power, whether for a specific purpose, or not, this pack consistently does what it says it does and delivers that extra juice.
If you are using this battery pack, add a comment below with your thoughts and let me know what device(s) you are using it with, and also if there was a specific purpose you bought it for.
Features and Specs:
-9,000 mAh portable lithium-ion backup battery
-Sturdy scratch-resistant aluminum housing
-Provides nearly 100% charge for iPad - 10 hours extra viewing time on average
-Increases iPhone/iPod viewing from 5 hours to 68 hours - audio up to 325 hours
-Replenish the Mobile Charger from wall charger or via USB port on your computer
-Measures: 3.76" x 1.57" x 1.57" (9.56 x 4 x 4 cm)
-Weighs: 10.2 oz (290 g)
-Capacity: 9000 mAh
-Input voltage: DC 5V
-Output voltage: DC 5V/6V
-Input current: 800 mA (max)
-Output current: 2A (max)
-Charging time: about 8 hours
Product Page:
http://richardsolo.com/9000mahmobilecharger.aspx
Price:
$69.95