By Louis Senecal on Fri, 05/25/2012
The fine folks at Proporta sent me over a couple of cases to use with my tablets. I'm not using the latest and greatest tech by today's standards. I'm still using the Original iPad and Samsung Galaxy Tab 7. Don't shy away from this review just because you may have a different tablet model. There's a good chance Proporta will have a similar case/style for your exact device. If you are not familiar with Proporta, they have been making great cases since 1996. If you are an old time PDA user like myself, you may have had one of their original cases.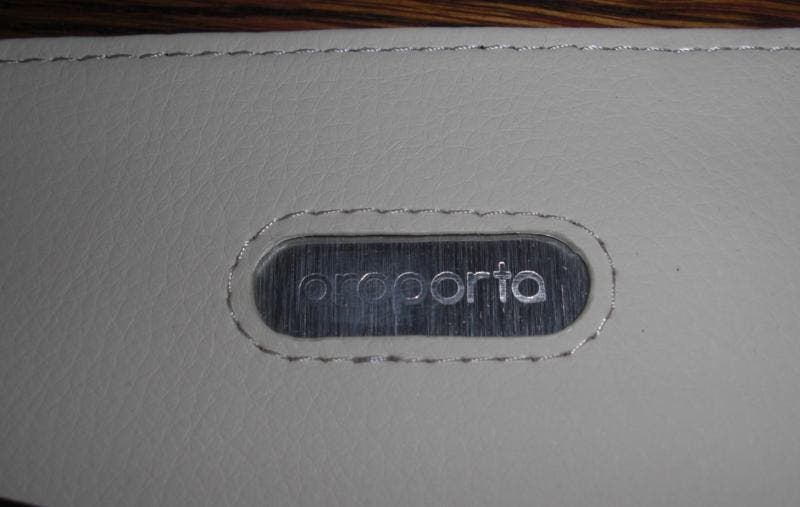 Master your iPhone in one minute a day:
Sign up to iPhone Life's Tip of the Day Newsletter and we'll send you a tip each day to save time and get the most out of your iPhone or iPad.
Case # 1: iPad Aluminium Leather Style Pouch
This is a slip case that looks like leather, but isn't. It has stitching around the edges. Built in is Porporta's signature aluminum screen saver system. The aluminum is built into the case, which has padding inside. This adds extra strength and provides a great protection for your glass screen. On the front of the case, you can see the aluminum peeking through. My iPad slides in and out with ease. It's a great fit. If you want access to you charging port of headphone jack, you can have it. You just need to slide the appropriate side in first. I have been using this as a stand alone accessory but it's great if you want to throw it in a bag for that extra protection. This has worked fine for me, and I have not experienced any built or quality issues. It does what it's supposed to do which is hold and protect your iPad when not in use.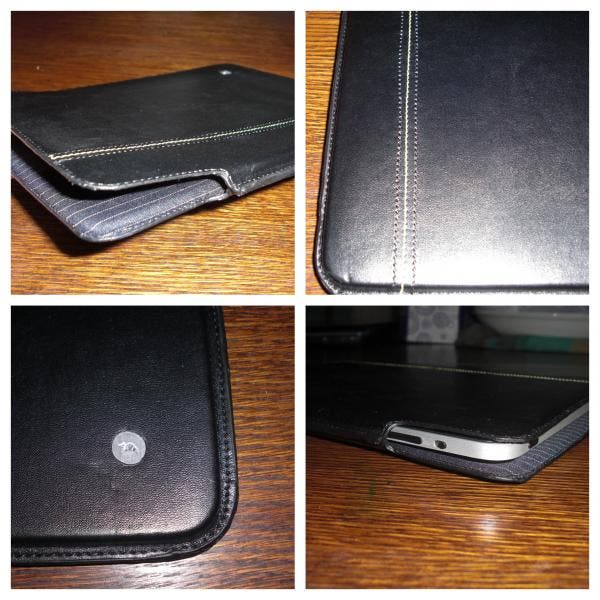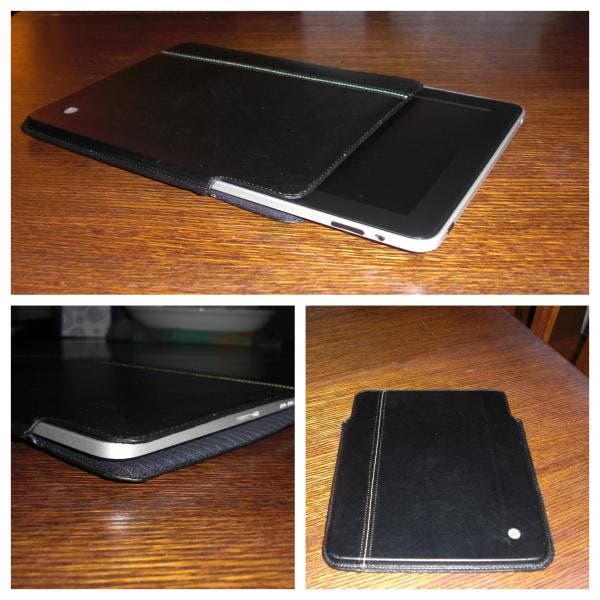 Specs and Features:
-Made from a high quality alternative to leather
-H x W x D : 255 x 205 x 13 mm
-Proporta's trademark "Screen Saver System" features a sheet of lightweight aircraft grade Aluminum which protects against crushing and screen damage
-Stylish contrast stitching
- Cutouts on sides for all buttons and for charging
Website:
http://www.proporta.com/F02/PPF02P05.php?t_id=5048&t_mode=des
Price:
$26.99 plus free shipping.
Case # 2: Samsung Galaxy Tab Series 7'' Leather Case
This beautiful leather case is my favorite of the two. It's folio style that also contains the built in aluminum screen protection. The soft leather made me feel like my tablet went from rags to riches. The inside front cover has a sewn in pocket and you can see the Proporta logo etched in the aluminum that's also peeking through. The tablet itself is held in place by four corner tabs. Slide the tab in place on top and then pull the bottom tabs over the edges and you're good to go. It does not add too much bulk. The only thing it does not have is a clasp or way to keep the cover secured to the device. I do like closure tabs for what they are intended to do, but I don't care for the fact that they just dangle in the way when not in use and are usually unsightly. As always, it all comes down to a users' preference. This is one of the nicest cases I have used on my tab and I would definitely recommend it to anyone who asked.
Note: I could not wait for Apple mythical 7" tablet so I jumped on a good deal for the Galaxy Tab 2.0 7". It fits just as well in this Proporta case and also matches up to the camera hole on the back.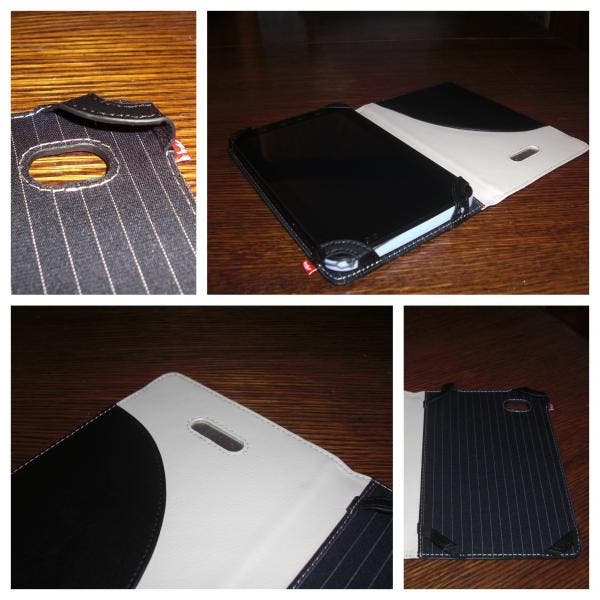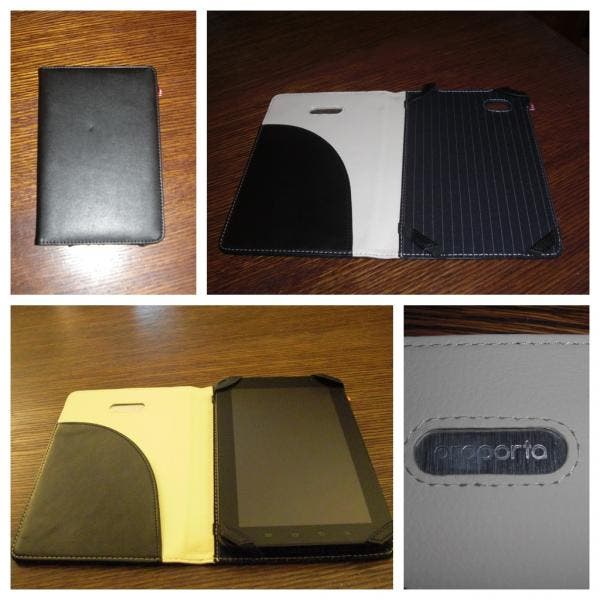 Specs and Features:
-Handcrafted Galaxy Tab Series 7'' leather case made from the finest quality leather
-Custom-made to hold your Samsung Galaxy Tab Series 7'' securely in place
- H x W x D : 196 x 134 x 18 mm
- Cutouts on sides for all buttons and cutouts for camera & charging
Website:
http://www.proporta.com/F02/PPF02P05.php?t_id=5428&t_mode=des
Price:
$47.99 plus Free shipping.