By Louis Senecal updated on 12/12/2011
The folks at Kensington sent me their Virtuoso Metro Stylus and Pen for Tablets to try out for review. I have a love hate relationship with this pen. It's the first pen stylus combo I have used for tablets and I absolutely love that concept.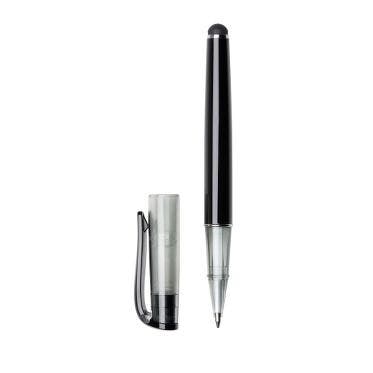 Master your iPhone in one minute a day:
Sign up to iPhone Life's Tip of the Day Newsletter and we'll send you a tip each day to save time and get the most out of your iPhone or iPad.
You can see the full feature listing below along with all my pics at the end. The pen itself is very comfortable to use and in my opinion it writes very well. I don't use ballpoint pens too often as I prefer to use my Sharpie fine point pens. But I have to say, I really like the way this writes. I have been using this for work and have not touched my Sharpies very often.
The stylus itself is okay. It works well on my iPad and the smooth pen makes it very comfortable to use. In my opinion though, I did not find any difference in it than the Just Mobile Alu Pen I have used. As you can see in the pics below, the tips are almost, if not identical.
You're probably reading thinking he loves the pen and may be wondering what I hate about it. The part of then pen that I really started to loathe was this darn cap. When I used the pen, I would put the cap over the stylus like it's designed for. More often than not, it does not stay on. Sometimes, I would find myself inadvertently whipping the cap across my desk to the floor. (Note it does stay secure on the ballpoint side of the pen when not in use).
All in all though, I did enjoy using the Pen and the stylus. It was comfortable, it does its job and it's also an affordable multipurpose accessory.
Specs and Features:
-Cap fits securely over touch tip (not on mine)
-Convenient loop for Lanyard cord
-Create, annotate and capture your ideas with a smooth touch tip
-Full-size pen with a soft and comfortable grip
-Functions as both a tablet stylus and a spring action ballpoint pen
-Navigate with far greater accuracy
-Refillable ink cartridge
-Soft tip glides smoothly across the tablet screen
Product Website:
http://www.kensington.com/kensington/us/us/p/1697/K39393US/virtuoso%e2%84%a2-metro-stylus-and-pen-for-tablets.aspx
Price:
$17.99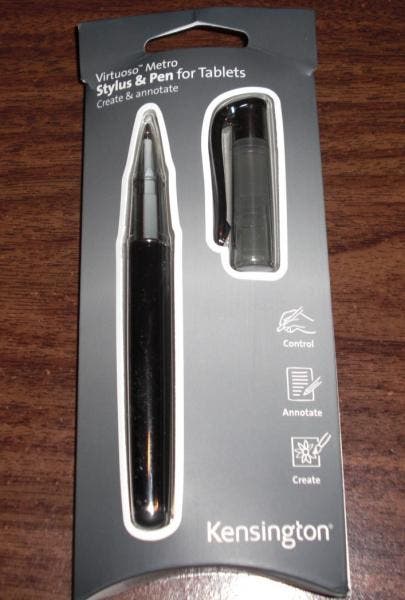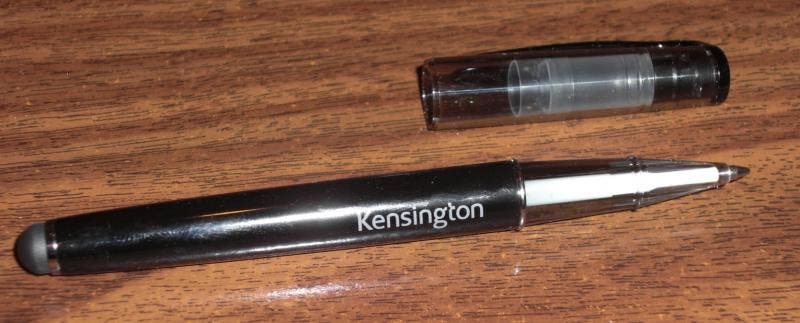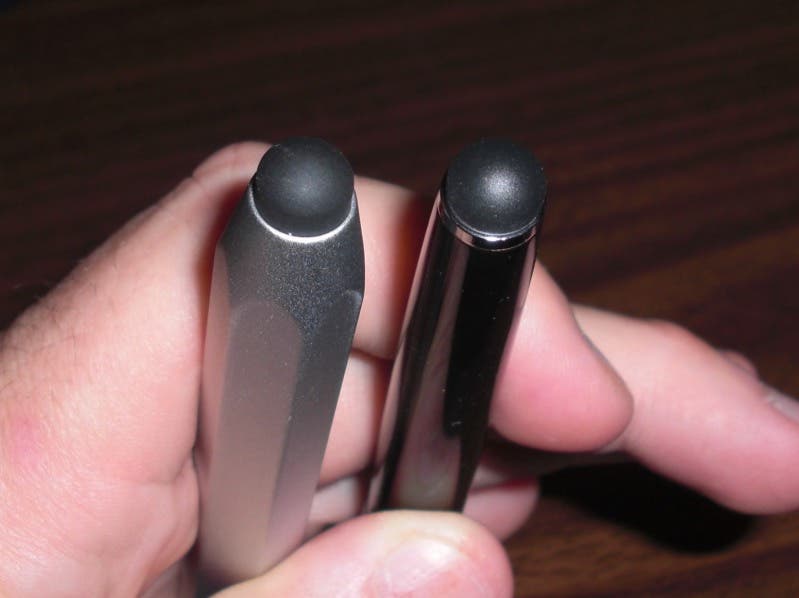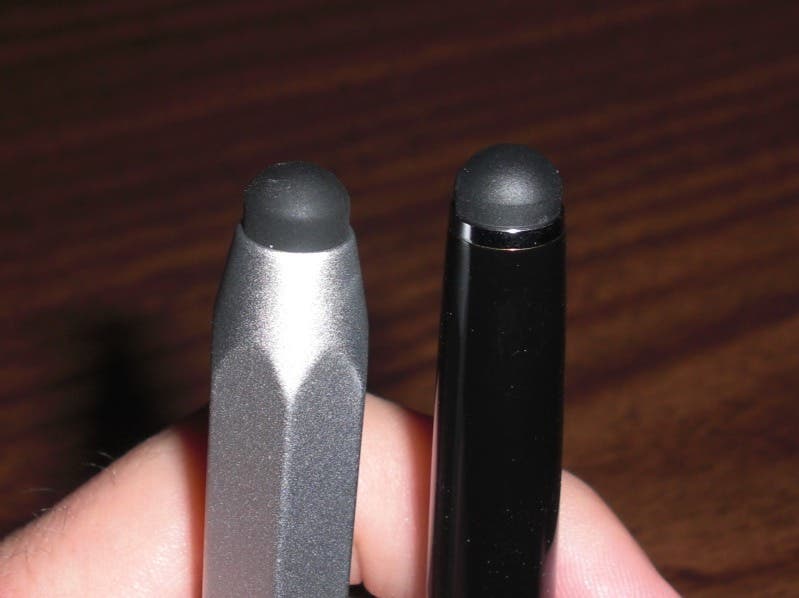 Update 12/12/11 regarding ink refills. I emailed Kensington because this information was not on their website.
Acording to them. "The Virtuoso Metro Stylus and Pen cartridge refill is a Standard Parker Inkjet Refill that your readers can buy at a local office store (Office Max, etc.) or online." Below are a couple pics.