By Louis Senecal on Fri, 08/20/2010

Here is a neat little gadget to check out. No matter what kind of handheld device or phone you may have, I think this will interest you, as it is not just limited to iDevices. iCarpus has recently introduced a stand / holder for mobile devices.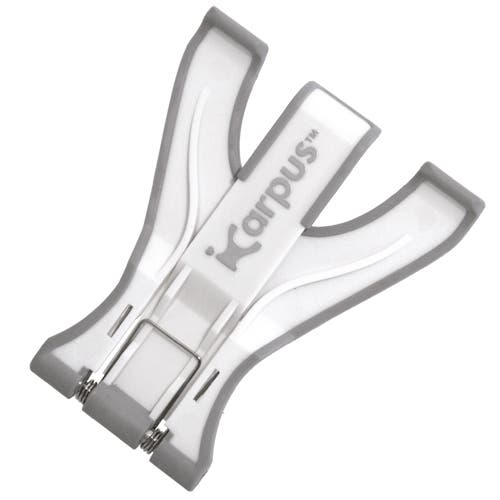 It is packaged in a small plastic & cardboard sleeve. The holder is made of plastic (white) and has non slip edges (grey). I tested this out with my iPod Touch, which also had a case on it. One of the nice features is you can use this with an existing case. It folds small and flat when not in use. To use it, you just have to open it. It resembles a clothespin operation.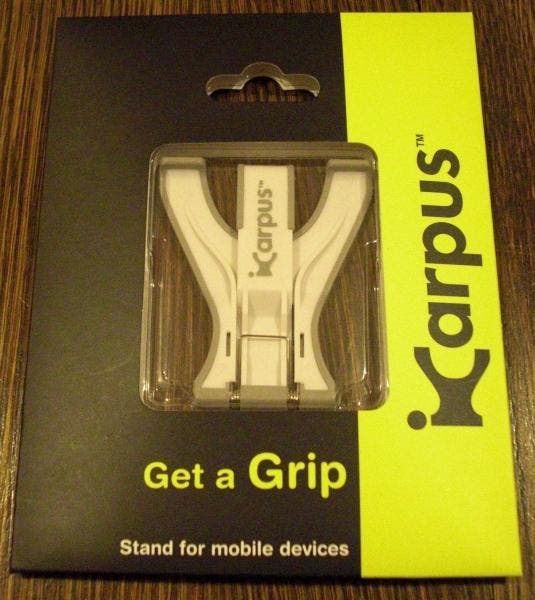 As you can see from the picture, it has a small footprint, so this can be pocketed very easily, or stashed in any of your bags without taking up any room or bulk.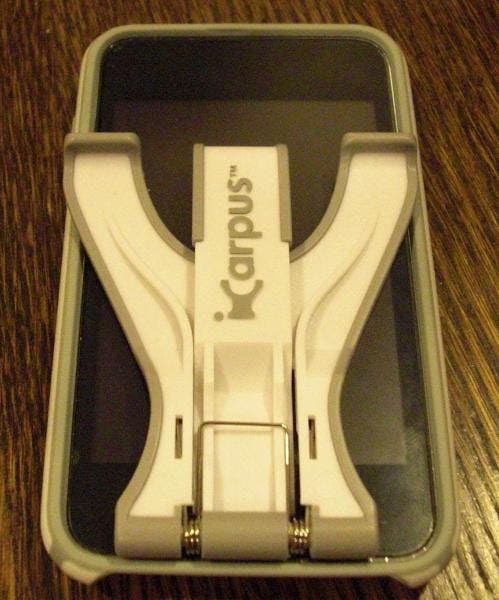 It supports your device so you can use it in landscape or portrait. There is no restriction. Even if you change devices frequently, it does not matter. It's not tied to just one product.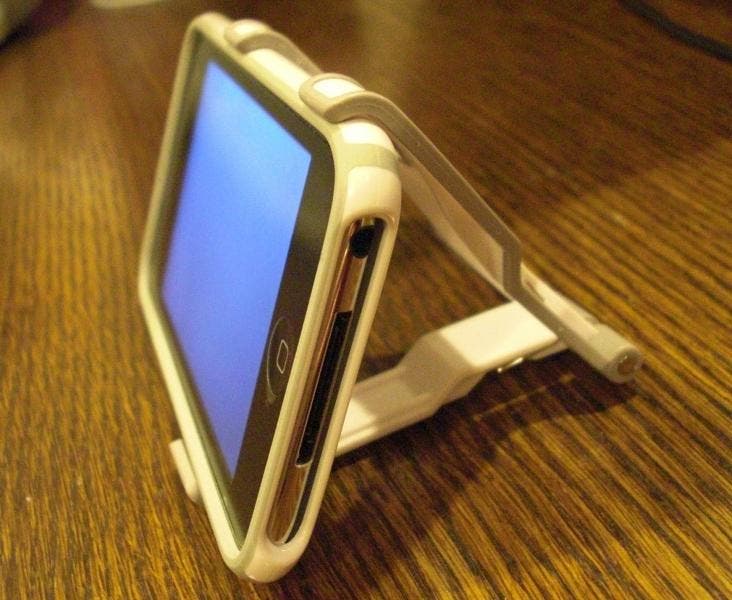 The cost of this is only $12.99 and is available through Amazon.com. I think this is handy accessory that you would find many uses for. Without jinxing winter coming faster than it is, I think this would also make for some awesome stocking stuffers.
Product Page: