By Louis Senecal on Sat, 10/16/2010

Master your iPhone in one minute a day:
Sign up to iPhone Life's Tip of the Day Newsletter and we'll send you a tip each day to save time and get the most out of your iPhone or iPad.
Fabrix Cases just recently released their version of a book style iPad case called the "Booklet Case for iPad." This is a book style case that is hand sewn and seems to be very well constructed.  You will receive the case in a plastic box. Just remove it and you're ready to go. As soon as I slid the case out of the packaging, I knew I was going to enjoy this. The case has texture to it, and I have been trying to think of a way to describe it. But for the life of me, I just can't find the appropriate words. It just feels pretty neat and different.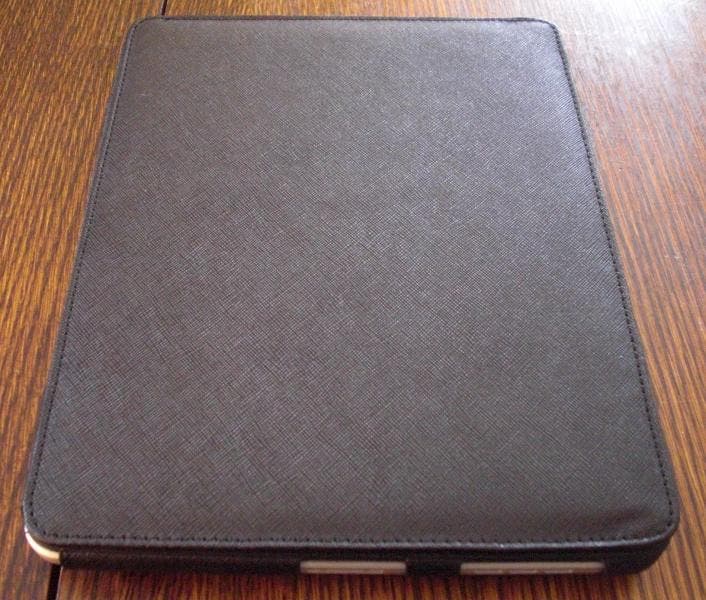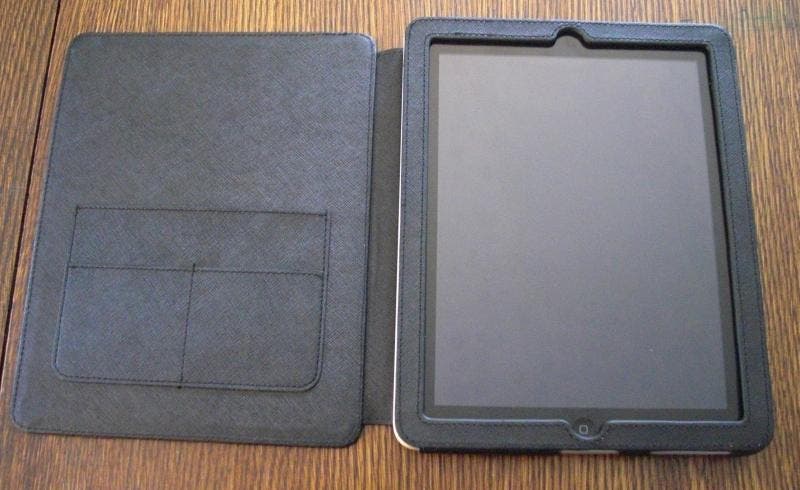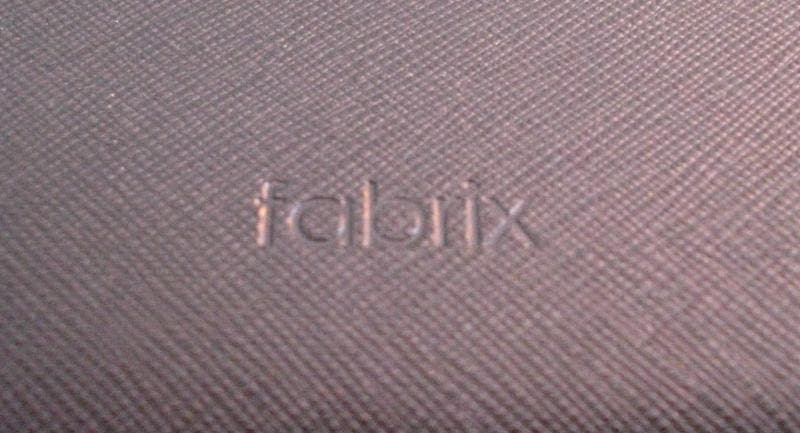 Slide your iPad in and you're off. My device went in like it was meant to be there. All of your buttons and holes have the appropriate spaces cut out and/or accessibility. One of the things I really like, and you can see it in my pics, is that the case lets you see some of the iPad aluminum casing. I think that's neat.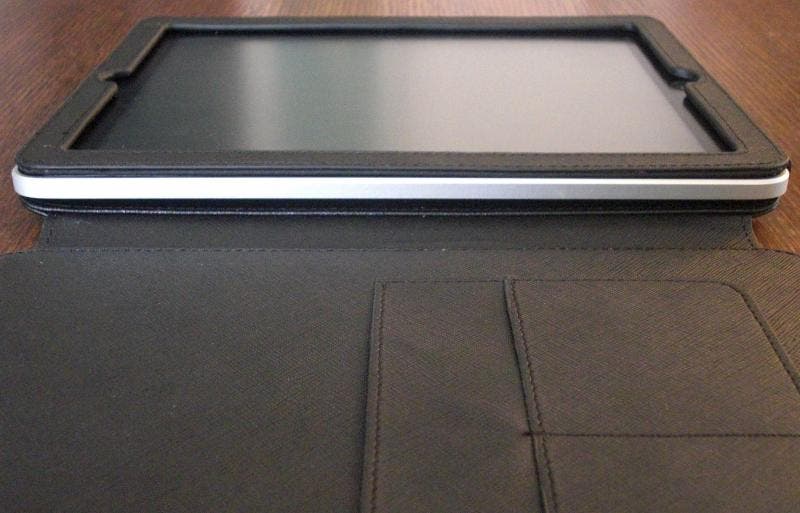 Inside the front cover of the case are three pockets. You can use these for business cards, notes etc. The cover stays in place when closed by magnets.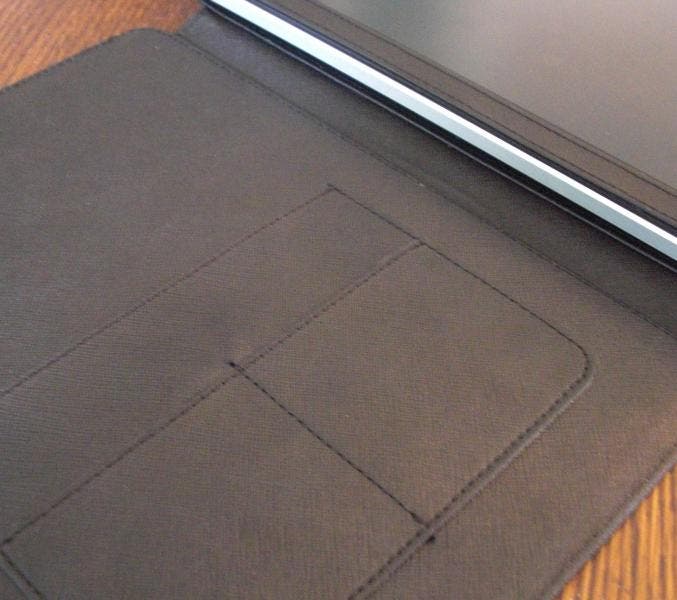 As I have been using this, I could not help but compare this to my Apple case, since they are the same basic type. This case does add some extra width. It's not as thin as the Apple case, but I do not think it's too thick either. I think it's a pretty good size and it's very comfortable using it and carrying it. One thing I did notice is, unlike the Apple case, this does not pick up dirt and fingerprints (that are noticeable anyway). I have not had to wipe it down yet. After a weeks use, I would have had to given the Apple case a bath.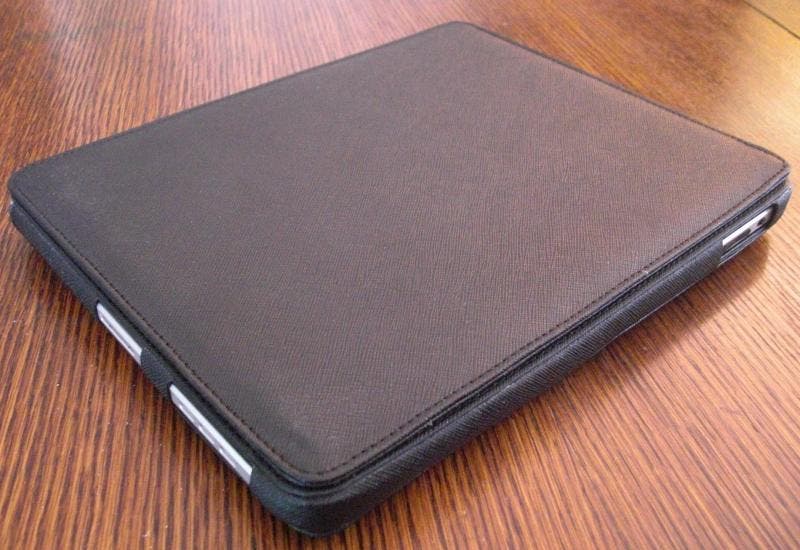 Specs:
-"Handcrafted using premium grade materials and carefully stitched together
-Ultra thin magnetic closures
-Reinforced steel plate prevents warping of the inner frame
-Anti-slip suede on the underframe prevents iPad from sliding out
-Inner pocket compartments to hold name cards and notes
-Cutout holes for all ports and controls"
If you are in the market for a book style case, then I think you should add this to your consider list. If you are looking for a case with a built in stand, then this is not for you, as there is no stand mechanism. But if you're looking for a nice case with a little different look, then this may fit your needs.
http://fabrixcases.com/product/faux-black
$59.90 USD
As from their website, it comes in three styles.
"Classic Tan edition sees this season's popular tan brown leather matched with a striking black-and-white pinstriped suiting interior to give that urban chic look, targeted at the fashionable young executive"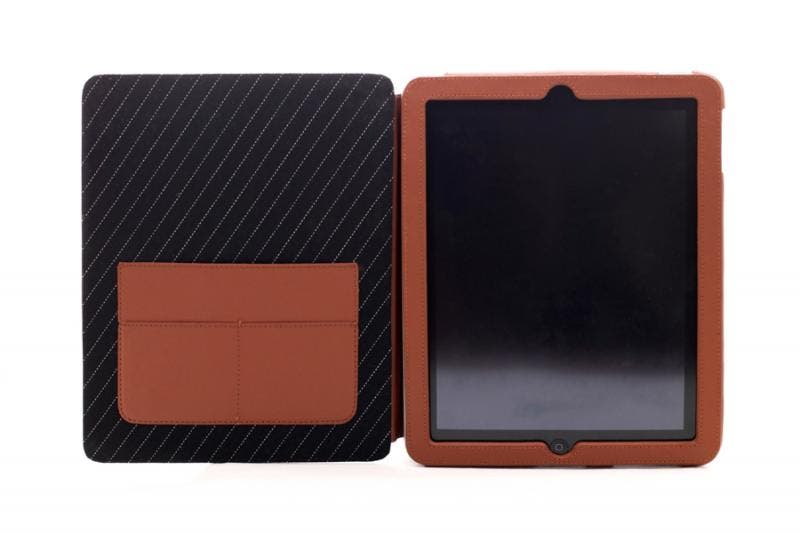 "The Gray Matter edition features a subtle light gray grained leather exterior matched with an elegant purple-plum suede inner combination - well positioned for the closet fashionistas"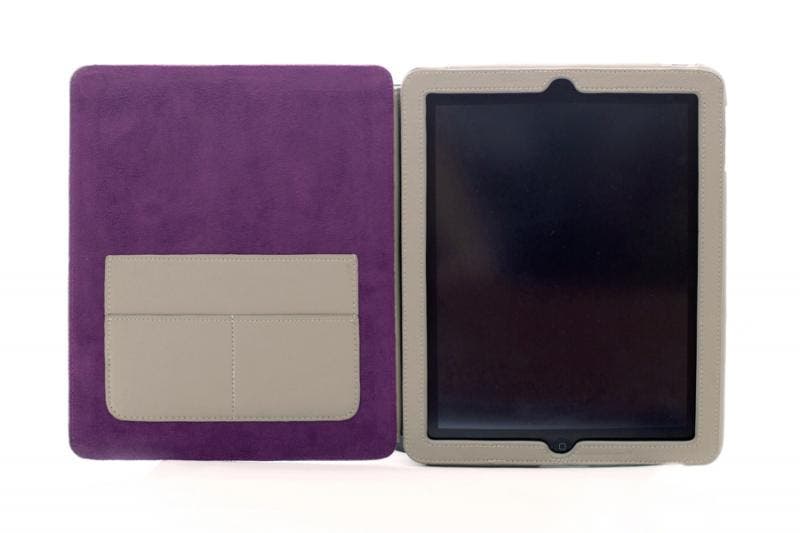 "The Faux Black edition, which is crafted elegantly in full black textured leather for that formal professional look."