By Louis Senecal on Sun, 01/29/2012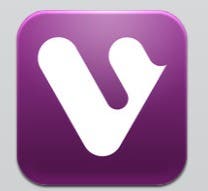 I read about this in my morning newspaper today. The link below is actually from Fox News but it has the same information. This app will basically earn you points for watching TV shows and other media related items. It works on your iOS device that has a microphone. This was just released last Wednesday and they will be creating an Android version as well n the future.
The jist of it is that you're watching a TV show for example and you click the app. Viggle will listen to the show and will then give you so many points per minute of viewing. You accumulate points to redeem later for various gift cards.
There are some other ways of earning points as well. I'm a couch potato sometimes so I'm going to have to check this out at some point myself. If anyone is using this, let us know what you think about it.
Fox News Link
http://www.foxnews.com/scitech/2012/01/26/iphone-ipad-app-rewards-being-...
iTunes link
http://itunes.apple.com/us/app/viggle/id487066871?mt=8