By Louis Senecal on Fri, 04/15/2011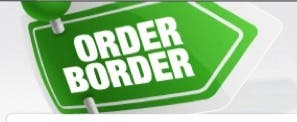 Here is some news from Sena that you may find helpful and also save some cash on. If you are a Sena customer, you probably also received an offer in your email as well.
Their parent company, Oten Inc., today launched a new group-buying website focused on only Apple related products, the site is: www.orderborder.com
From what I have read, it also has a unique points earning system as well. I can't see where there is a cost or any risk to this program. I do like the fact that you can save money on the Apple gear you purchase.
What you will also find is that their deals change Daily and there are different companies taking part in this, not just Sena.
If you purchase anything through them, drop us a comment below to let us know how your experience was (and what you bought).