By Louis Senecal on Sat, 02/26/2011
I went to Florida for a week so I am catching up on things. Here are some misc thoughts from my trip and email catch-up.
My iOS Gear I took was fairly light. I brought my iPad as well as the GNS GPS receiver I just reviewed. I used my dedicated TomTom car unit but brought the GNS as backup. TomTom stayed in the rental car pretty much the whole time. (I did not want to leave the iPad in the car.)
Master your iPhone in one minute a day:
Sign up to iPhone Life's Tip of the Day Newsletter and we'll send you a tip each day to save time and get the most out of your iPhone or iPad.
I debated on bringing a keyboard with me for the iPad. I ended up not and I did not regret it at once. I used the iPad heavily at the airport and on the plane. During the week, I was busy enjoying the various amusement parks in Orlando and trying to get a sun tan.  I would have used it more during the week when I was at the place we stayed but there was no internet service. This would have been one of those few times I would have liked to have the PAYG 3G service, but I did survive without it.
I loaded up with some videos before the trip and also had to battle iTunes. Apparently iTunes does not play well with my Iomega software on my pc as it messed up some videos I purchased. I am working with an iTunes Customer Service rep now so I can try to re-download them for free. (I am not doing to buy them a second time).

I am in the process of reviewing the Zagg AquaBuds. I used these on my trip and at some point in the near future will post a review.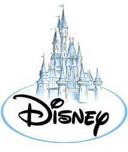 One last thing. In the various Disney shops, I found they offered different iPad cases. They had some Neoprene pouches, as well as hard-shell & neoprene combos. While I liked them, I could not make up my mind. In the airport on my journey home, I went to the Disney store they had there and found one that I really liked. The pictures are below. The only two things I am not fond of is there is extra space where the iPad case is (in the pic) and it adds more bulk than I thought it would have. Maybe these will turn out to be non issues as I use them, but we will see.
It features slots for a stand as well as a strap on the back.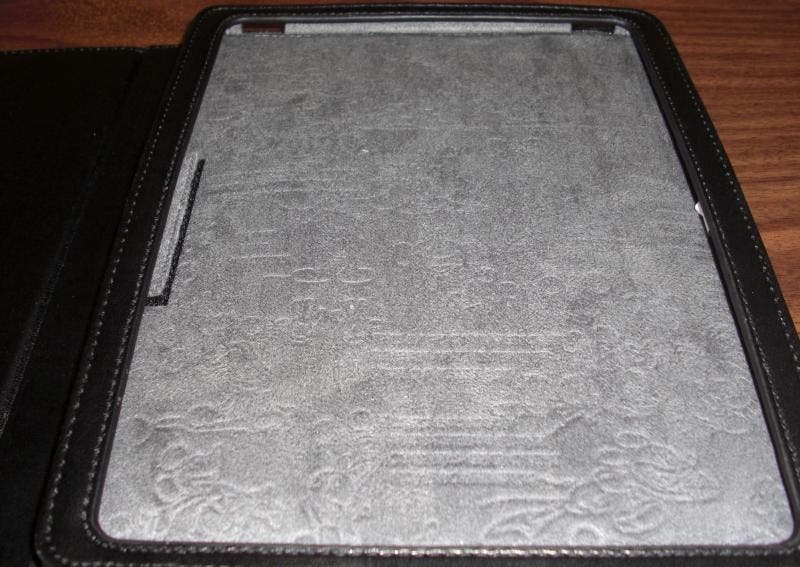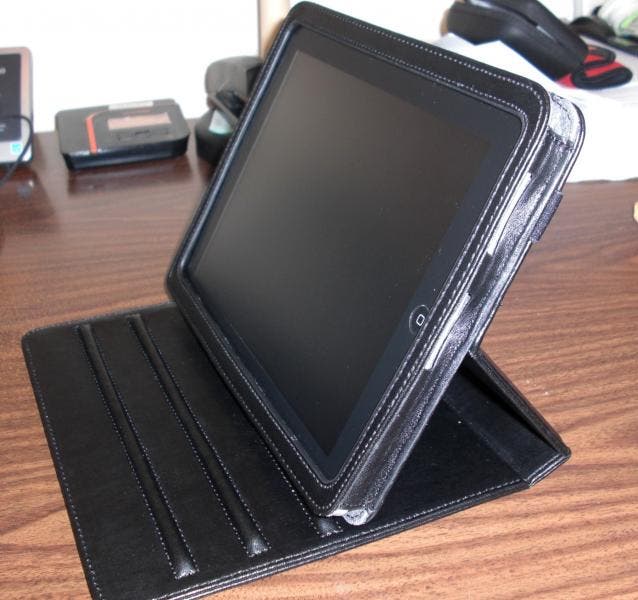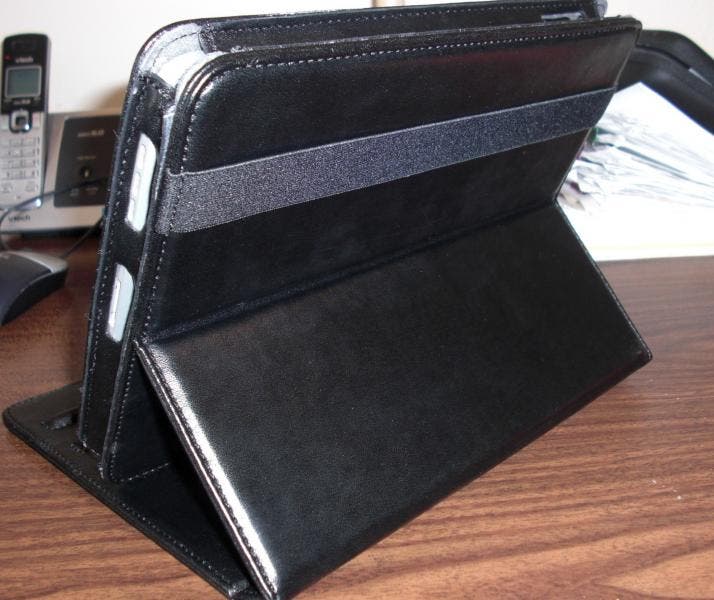 See the gap under the iPad.