By Louis Senecal on Sun, 08/15/2010
I wanted to give some updates on some of the stuff I am up to.
Master your iPhone in one minute a day:
Sign up to iPhone Life's Tip of the Day Newsletter and we'll send you a tip each day to save time and get the most out of your iPhone or iPad.
First off, my wife went over to the dark side! Not really but I thought that was a dramatic beginning. She is now the proud owner of a 3rd Gen 32 GB iPod Touch. We updated it to iOS4 right off the bat and I got her synced with Outlook as well as her email set up. That iOS4 looks awesome. I'm jealous since my 2G will never have all the benefits. She's loving it.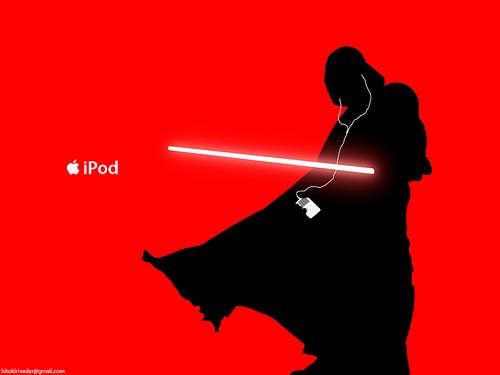 You probably have been reading about all the rumors and speculation going on for the updated iPods coming out in Sept. I am hoping that the Touch gets an exciting refresh. Depending on what gets added and updated, I will probably save up and purchase one. My 2G would then get passed on to my son who wants it. If the refresh is in my opinion not that great for me, then I will probably just update my 2G to iOS3. Well see what happens next month.
I stopped by the Apple store yesterday because I wanted to pick up the camera kit and I have not been there in a while. It's about an hour away from me. They had tons in stock so I picked one up. I am not going to review it because there are so many of them out there but I am looking forward to using it and seeing what else it can support.
This weekend was a no tax weekend for purchased in MA. When we got to the mall where the Apple store, there was a massive waiting line. If you were buying a computer, iPad or iPhone, you had to wait in line. If you were going in for an iPod, accessory or service, you could just go right in. They were packed, so I did not even stay to play around with all the systems there. I took a quick look at the iPhone 4.

I will have a review coming up on the iCarpus Grip. I received my review sample yesterday so I will begin to test it out shortly. Check out the link for more information. It looks pretty neat.

I also made a software purchase for the iPad the other day. I purchased Home 3D, which is an app to help build, plan or remodel your home. I purchased it primarily to build a model/plans of my home for home decorating purposes.  I guess I should have read more, but you get a limited number of basic fixtures, flooring, furniture etc. If you want other types of these things, you have to buy extra packs, via in app purchases. So, in the meantime I am just making my own stuff if there I something I need which is not included in the program. There is an option for that depending on what it is you need. I do not need this to be perfect, but I do want a pretty close setup. All in all, it's a pretty neat app. I can see me putting a lot of time and measurements in this.
iTunes link: http://itunes.apple.com/us/app/home-3d-for-ipad/id367915121?mt=8
Note that all credit for the Star Wars iPod ad artwork at the beginning comes from this person and site in the below link (pretty neat stuff)