By Jim Karpen on Thu, 02/06/2014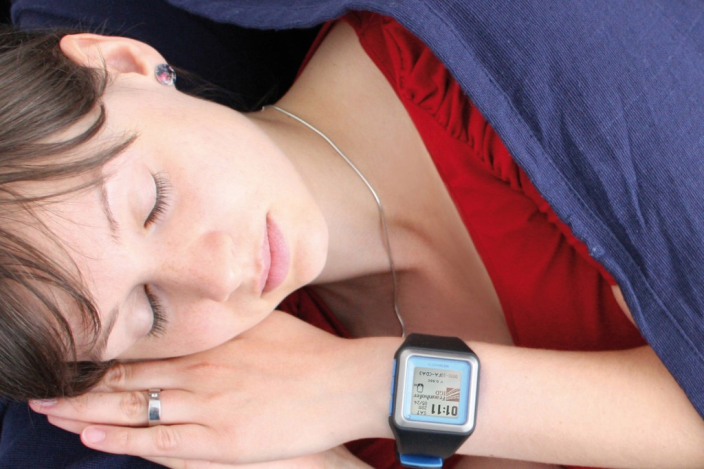 Since 2012, Apple CEO Tim Cook has been saying there are new products in the pipeline. Yet so far we've only had updates for existing products. But it's self-evident that they're up to something health-related, given the people they're hiring: a former executive vice-president of medical affairs, an expert on health sensors, an engineer who's a specialist in health-monitoring equipment, and, most recently, a sleep expert. You don't have to be too bright to infer that this suggests they're working on a product related to health monitoring. Plus, they hired a former CEO of Yves Saint Laurent. Why would they hire a fashion designer if not to help create a fashionable wearable device? All of this points to an iWatch or some other sort of wearable computer.
According to 9To5Mac, Apple recently hired Roy J.E.M Raymann, who's an expert on sleep research and who has extensive experience in wearables, sensors, and other methods of improving sleep quality. The post also says that Apple has previously hired other experts who are specialists in analyzing sleep patterns.
Master your iPhone in one minute a day:
Sign up to iPhone Life's Tip of the Day Newsletter and we'll send you a tip each day to save time and get the most out of your iPhone or iPad.
So what does Apple have in mind? One tends to think of health and fitness buffs sporting an iWatch. But according to an interesting article on Fortune, the primary market for an iWatch might be people with serous health problems and hospitals. Tim Cook has been quoted as saying, "The whole sensor field is going to explode."
Here's what I think. Clearly Apple is working on a health-related wearable product. But like a smartphone, it will be a general-purpose device, open to developers and a wide variety of applications. They'll create some built-in functionality, but they'll also create a flexible platform that will eventually be used for things we can't now even imagine. That's how it's been with the iPhone. When Steve Jobs first introduced the iPhone, he positioned it as a phone, MP3 player, and device that connects to the Internet. But over the years the variety of uses has exploded in ways that even Steve Jobs probably couldn't have imagined. But Apple's genius was to create an appealing platform with a friendly interface that unleashed the creativity of engineers around the world.
So too may it be for the iWatch. Apple will create the platform, set the direction with some built-in functions, and then toss it into the marketplace to see what it becomes.