By

Jim Karpen
Wed, 05/08/2013
Mother's Day is this Sunday, and the App Store offers a number of iPhone or iPad apps you might consider to make that special mother feel valued. Options range from apps for creating attractive ecards with design elements specific to Mother's Day, to an app telling you the origin of Mother's Day.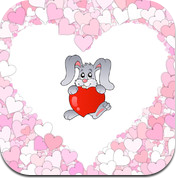 Simply showing your mother she's appreciated via a heartfelt card may be one of the best ways to mark Mother's Day. This app helps you create a card. You pick a background, add stickers, write some text, and then email it. You can also post it via Facebook and Twitter. The app has 15 different stickers and 24 different backgrounds. You can also pick a background from your photo album. (For both iPhone and iPad)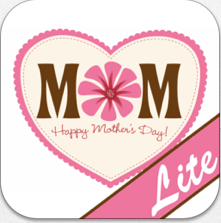 This similarly named app, but with an apostrophe in "Mother's," also assists you in creating a card. It includes backgrounds, hearts, babies, and other images to make it easy to create your card. You can also import photos from your photo album to use as background images or to place anywhere on the card. The full version ($0.99) has additional backgrounds and images for you to use. (iPhone and iPad)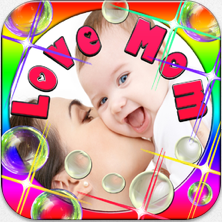 This app also lets you create an ecard for your mother and send it via email, Twitter, or Facebook. It focuses on providing you with Mother's Day-themed frames for your photos. The app has hundreds of different frame styles for you to choose from. And it includes a built-in text editor to make it easy to insert captions. It includes unique photo icons to crop your photos. (iPad only)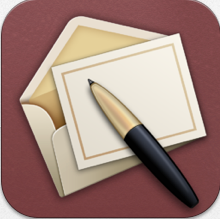 Ecards are nice, and no doubt many mothers would appreciate receiving one. But for some mothers, an actual card might please them so much more. Perhaps the best app for that is Apples very own Cards. As with the other apps, you can design your own card and include photographs if you like. Then when you get it exactly the way you want, you can have it mailed to your mom for $2.99. I'm guessing that she'd appreciate even more than a generic card. (iPhone and iPad)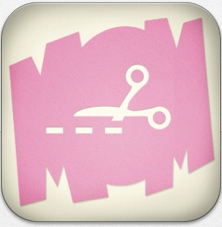 You'll want the paid version of this app, which has the most Mother's Day themed content. A great way to honor your mother is to create a digital scrapbook of family photos to enliven her memories of special moments. This app lets you access your photos on your iPad camera roll and assists you in adding custom text. After you complete your digital scrapbook, you can order a printed version in three different sizes (6x4.5, 8x6, and 12x9) (iPad only)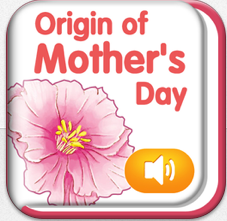 This app is an illustrated audio book that tells the origin of Mother's Day and is oriented toward young children. In addition, it includes a range of other features for children such as  a painting workshop, the ability to create and send postcards, puzzle games, recording mode, and more.