By

Jim Karpen
Mon, 03/04/2013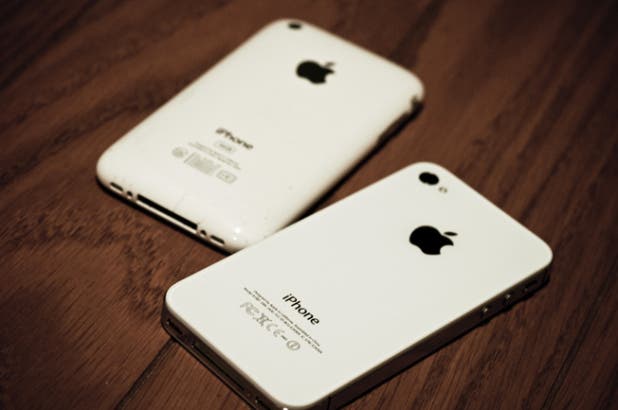 Recent rumors and patent applications reinforce Apple CEO Tim Cook's announcement to nervous investors last week — Apple is hard at work on new technologies and will be coming out with new products.
Satellite iPhone
One new patent application is for a satellite iPhone, which a recent post in Patently Apple shared the details of. As you likely know, such phones are used in areas out of reach of cellular networks. The patent describes methods for improving the quality of transmission in satellite calls. The post also suggests Apple could use these technical advances for other applications, such as streaming movie and television services.
Smart Pen
Even more interesting are patents for smart pens Apple filed in Europe. The patents show a pen with interchangeable tips for different functions. One tip would make the pen ad advanced stylus. Not only would it sense orientation, but an accelerometer would alert the pen that it's been picked up. Another tip would have a camera/scanner that you could use as a bar code reader. The pen would let you use a gesture as the pen's password.
Larger, lower-cost iPhone
Rumors of a larger and lower-cost iPhones may in fact be referring to the same device. The first rumor said Apple is creating a low-cost iPhone targeted for China and other international markets. The other rumor said Apples is working on a larger iPhone.
The latest updates confirms both rumors, saying Apple is working on a low-end iPhone that would have a 4.5-inch display and have a casing made of less-expensive polycarbonate. This makes sense. One of the big expenses of the current iPhone is making it so slim and light. But if customers are shopping for a less expensive iPhone, one of the ways to save money would be to not work so hard to make it so small.
According to BGR, a fairly reliable Japanese website says Apple will offer a completely redesigned iPhone next year with a slightly thicker body in addition to a larger screen and polycarbonate casing. In addition, they say Apple's price target for the phone is $330, which is substantially less than the current unsubsidized price of $650. The material for the casing will be the same as on the popular, but now discontinued, white MacBook laptops. This all seems credible and dovetails with other rumors floating around.
Overall, recent news shows Apple's creativity and constant development of new ideas.
While one never knows whether a patented device will actually make it to market, the point remains that Apple has a lot of stuff in the works. We'll likely be seeing some pretty cool technology coming down the pike.