By Jim Karpen on Fri, 07/11/2014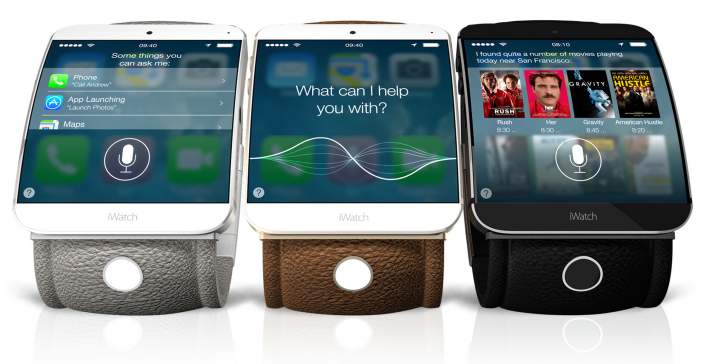 On Thursday 9To5Mac passed along a prognostication from market analyst Ming-Chi Kuo that the iWatch will be available in November. Kuo has been relatively accurate in the past, so his investor reports have credibility. He had originally predicted that it would appear in late September, but has pushed back the date, saying that this first-generation product requires complex hardware and software engineering. Kuo also said in his report that he expected the iWatch to feature a flexible AMOLED display, sapphire-coated display cover, higher waterproof standards, and new system-on-a-chip components.
This all sounds about right to me. Clearly Apple is ramping up for this product, given the personnel they've been hiring over the past year, and given their new HealthKit platform. Like other smartwatches, the iWatch will likely connect with your iPhone via Bluetooth and will display incoming calls, alerts, text messages, etc., as well as give information such as time and weather. Plus, it's expected to have a variety of sensors that will let you track your health and fitness. Rumors have suggested it will use optoelectronics to monitor pulse and blood oxygen levels, and will likely have functionality similar to current fitness bands, such as keeping track of your steps and calories burned.
Some rumors have suggested it would be more in the shape of a band than a watch with a face, and that it will have a curved display. One rumor reported that the version for women would have a 1.3-inch display and the men's watch would have a 1.7-inch display.
In February, Apple was reported to have a team of 200 engineers working on the device. 9To5Mac predicts Apple will announce the iWatch at an event in October.