By Jim Karpen on Mon, 04/28/2014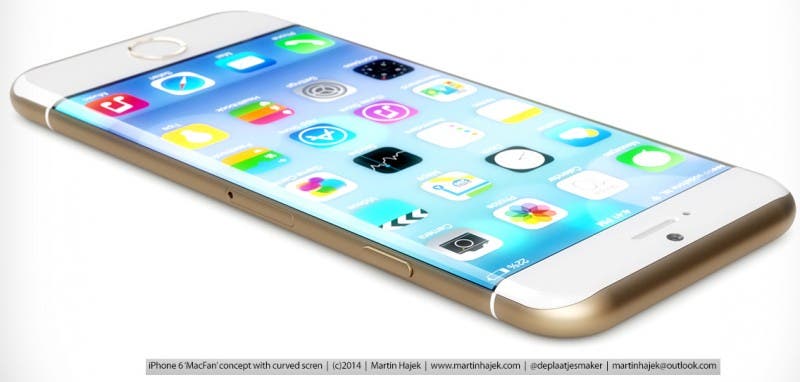 on Wednesday, a report on AppleInsider citing a Japanese blog said that the iPhone 6 will have curved edges.: That is, both a curved casing and curved glass. The blog is known to have generally reliable sources, so this rumor may have credence. And to help visualize what the iPhone 6 would look like with curved edges and glass, you can see some great renderings by Martin Hajek on the French website Nowhereelse.fr. The renderings show rounded corners and the glass of the display wraps slightly around the edge. In addition to the curved edges, the report says the back of the iPhone 6 will differ from the 5 and 5s, in that it will no longer have the glass-covered antenna windows seen on those models.
According to multiple rumors, the iPhone 6 will have a 4.7-inch display with a resolution of 1,334-by-750-pixels. A leaked case reported Wednesday by AppleInsider again suggested the phone will be larger and thinner. The case also appears to confirm that the sleep/wake button will be moved from the top to the right side and that the design of the volume buttons will be more like that of the current iPads. And it again suggests that the phone will have rounded edges.
A video showing a mockup of the phone in the leaked case has been posted on YouTube.