By Jim Karpen updated on 07/12/2014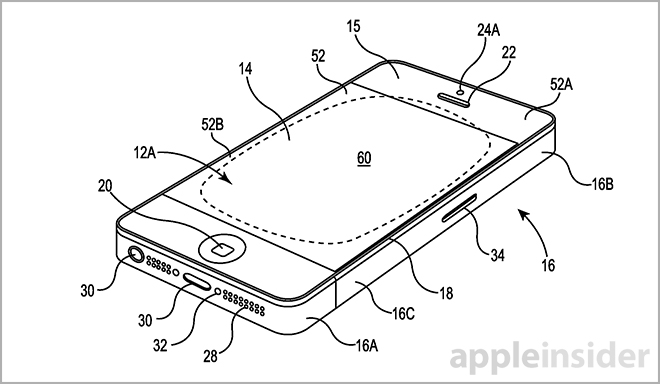 If for some reason the iPhone 6 doesn't have a sapphire crystal front panel, there will be a lot of disappointment. The buildup of rumors has been tremendous. It's almost as if Apple's main competitor isn't other smartphones but rather the expectations that build up surrounding the rumors. In any case, whatever Apple announces, it's clear they're focusing on sapphire crystal in a big way, as evidenced by their increased procurement of the material and, most recently, by some patent applications that have been filed. 
According to AppleInsider, Apple has filed several patent applications related to the use of sapphire in the iPhone. One of them covers processes for strengthening specific areas of a sapphire front and back iPhone panel that are prone to breakage. This appears to be yet more evidence that we'll see a sapphire crystal front panel on the iPhone 6. Or if not on this model, then certainly a model in the future. 
Master your iPhone in one minute a day:
Sign up to iPhone Life's Tip of the Day Newsletter and we'll send you a tip each day to save time and get the most out of your iPhone or iPad.
In addition, a second application describes the use of sapphire to make control mechanisms such as the home button and volume rockers. Imagine a phone in which everything—front, back, and buttons—is made from sapphire crystal. As this is only a patent application, it's not clear that Apple actually intends to take this step (since companies file many patent applications just in case it's a direction they want to take). But clearly they're thinking out of the box for various ways to use this super-hard material. 
A third patent simply describes a method for making markings on sapphire. If you're going to have a phone made of sapphire all over, you'll need a method for putting the Apple logo on it, for example. That's the mundane purpose of this patent.
A related patent, also discovered by AppleInsider, is for a method of building seamless all-glass iOS devices, monitors, and TVs. It covers a method of fusing glass structures used on casings of electronic devices. Their proposed method will allow for greater durability, light weight, and pleasing aesthetics. Of course, the question is: Once all the electronics are fused inside, how do you open up the device to repair it? I guess Apple's thinking is that if the design and materials make it indestructible, then you'd never need to open it up. Yet more evidence that Apple continues to be a visionary company.