By Jim Karpen updated on 08/29/2013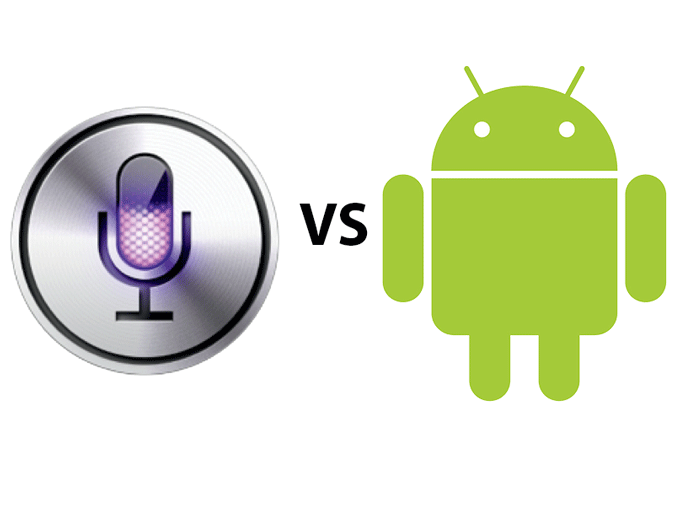 Any comparison of iPhone and Android is bound to generate heat, but I thought David Pogue's smackdown between Siri and Android voice recognition was informative. The bottom line: the iPhone is better for dictation and for voice control of apps. But Android blows Siri away when it comes to web searches. 
Siri's dictation gets the edge because it understands a variety of formatting controls, such as "all caps," and all punctuation, such as "dash" and "ellipsis." Android just understands basic punctuation such as "comma," "period," and "exclamation point." Android, however, can do dictation even if you're not online whereas Siri requires an Internet connection. And Android transcribes as you talk, whereas Siri waits until you pause.
Master your iPhone in one minute a day:
Sign up to iPhone Life's Tip of the Day Newsletter and we'll send you a tip each day to save time and get the most out of your iPhone or iPad.
Check out his 90-second video which is a quick summary of the article. 
Siri is the choice for phone-control commands, Pogue says, because it's simply much better at understanding commands such as "Remind me to feed the cat when I get home." Both, though, are able to control a number of built-in apps such as calendar, contacts, notes, and email.
Where Android shines is Web searching. Both do a great job at understanding natural language requests such as "When is the next solar eclipse?" and requests for information related to weather, stock prices, calculations, and conversions. But Android's responses are generally much quicker. I've found that to be the case on my Google Nexus tablet. You can test this on your iOS device by downloading Google Search (free).
Android is also better, Pogue says, at dialing specific places and asking for directions. And it uses the context of a previous question to help interpret subsequent questions. Siri is better for movies and restaurants, even having the ability to reserve a table for you. 
Pogue mentions a feature of Android I wasn't aware of: music recognition. If music is playing, you can tap the microphone just as you would if you were making a query, and Android will name that tune.
The biggest weakness of Android, according to Pogue, is that your phone has to be awake and you have to tap the microphone in order to use the voice feature. On the iPhone or iPad, you simply hold down the Home button. 
And when it comes to personality, Siri is the only game in town.
So overall, Siri gets the edge, but only just slightly, Pogue says. Of course, we can expect new features for Siri in iOS 7, which might widen the gap a bit.