By Jim Karpen on Mon, 08/04/2014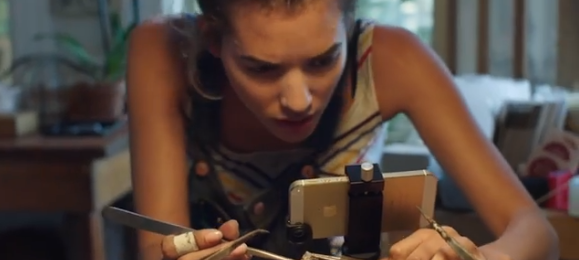 Apple is continuing its "Powerful" campaign with a new "Dreams" ad showing many different uses of an iPhone, from monitoring weather and taking emergency calls to making jewelry, translating language, and painting a mural. It's similar to iPad ads in the past, but this time with music in the background instead of poetry, featuring "When I Grow Up" by Jennifer O'Connor.
Also, Apple's new subsidiary Beats released an ad on Friday that has two pill-shaped characters with boombox heads talking about Apple and Beats joining forces. They're eager to join a celebration party hosted by Dr. Dre and ask Siri for directions. But Siri informs them that the party is by invitation only.