By Jim Karpen on Fri, 07/18/2014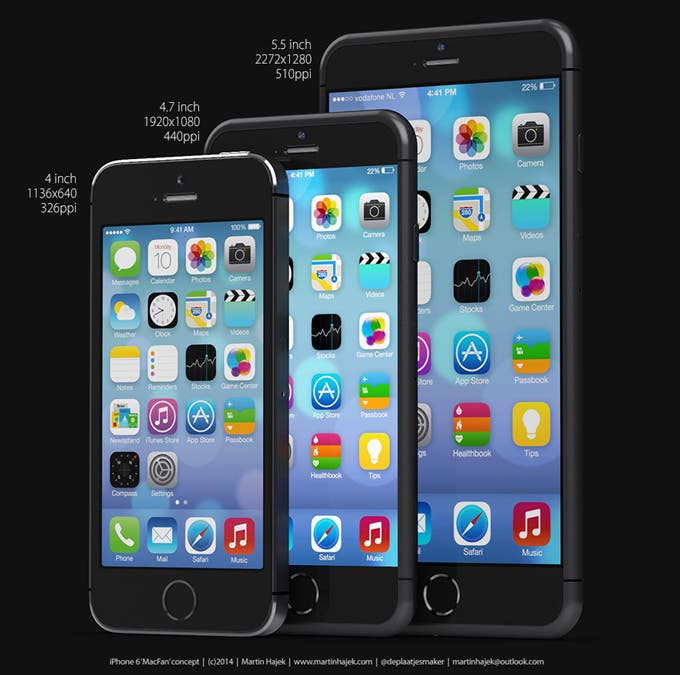 Two rumors courtesy of a report in Taiwan's Economic News Daily indicate that Apple is ramping up to begin production of the iPhone 6. According to the report, mass production of the 4.7-inch phone will begin this month (specifically, the third week of July), with mass production of the 5.5-inch phone expected to begin in August. 
While this sounds in line with other rumors for the 4.7-inch phone, along with the photos of parts that have been appearing, it hardly seems credible regarding the larger phone. We haven't seen any mockups or any parts yet. And a number of rumors have said we won't see this "phablet" until late fall or in 2015. 
Master your iPhone in one minute a day:
Sign up to iPhone Life's Tip of the Day Newsletter and we'll send you a tip each day to save time and get the most out of your iPhone or iPad.
Everything continues to point to a September launch of the 4.7-inch iPhone 6, with September 19 and 25 both rumored to be the dates. I'm guessing Apple itself doesn't yet know, since it likely depends on how well mass production goes.
A second rumor passed along in the report, which reinforces the first, is that Foxconn is reportedly planning to hire 100,000 additional workers in China to meet the expected demand for the iPhone 6. Interestingly, the source given for this information is a China state-run news service. Also, they reported that Pegatron, which supplies parts for the iPhone, has begun recruiting 10,000 workers.
Those numbers are staggering. Foxconn, called Hon Hai in China and based in Taiwan, has over 1 million employees and hundreds of thousands in its factories in mainland China. It must take at least a couple hundred thousand employees to make Apple's products. This gives you an idea of the vast scope of Apple's manufacturing due to the huge numbers of products it sells. That's likely one reason why it takes so long to get a new product ready. It has to be perfectly ready to go in order to suddenly ramp up to millions of devices. The performance of every component needs to be thoroughly examined, and manufacturing processes need to be thoroughly tested. Once that's done, you hire 100,000 workers or so, and start cranking out phones. The scale is amazing. And one can see why such scale is almost necessarily done in China, given the numbers. You need a large population to quickly add 100,000 workers to your work force.