By

Jim Karpen
Mon, 09/14/2009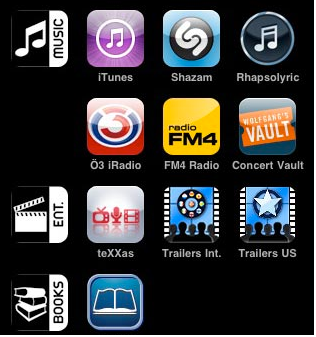 I love the new feature in iTunes 9 that lets you organize your apps via your desktop computer. I find it to be quicker and easier than doing it via my iPhone. Still, one of the weaknesses of the interface is that you have to page through a bunch of screens to find the app you want, and it's hard to tell at a glance which page you're on. AppButler is an amazingly simple, yet clever solution. For now, it's a free service that you access by pointing your iPhone's Safari at appbutler.com. They have an app awaiting approval that will cost $2.99. Here's how the free service works.
First of all, you probably know that you can make any web page appear like an app on your home screen. When you have a web page open in Safari on your iPhone, you tap the "+" button at the bottom of the screen. Instead of making it a bookmark, you simply tap "Add to Home Screen," and an icon appears on your home screen. When you tap that icon, it opens the web page. I've done this with the version of our website that's tailored to fit on the screen of your iPhone or iPod touch, and which you can access at m.iphonelife.com. 
AppButler has simply made some attractive web pages that, when added to your home screen, function as organizers. For example, you can add icons that are large numerals so that as you page through your apps, you see this large numeral at the top. They also have created web pages that have labels for each of the 20 app categories and the 19 game categories. Using these icons, as you page through your apps you see labels such as Business, Entertainment, Utilities, and Games. You have a number of designs and colors to choose from.
Again, just point Safari on your iPhone or iPod touch at appbutler.com, and it lets you select and create your icons in just a few simple steps.