By Jim Karpen on Mon, 07/14/2014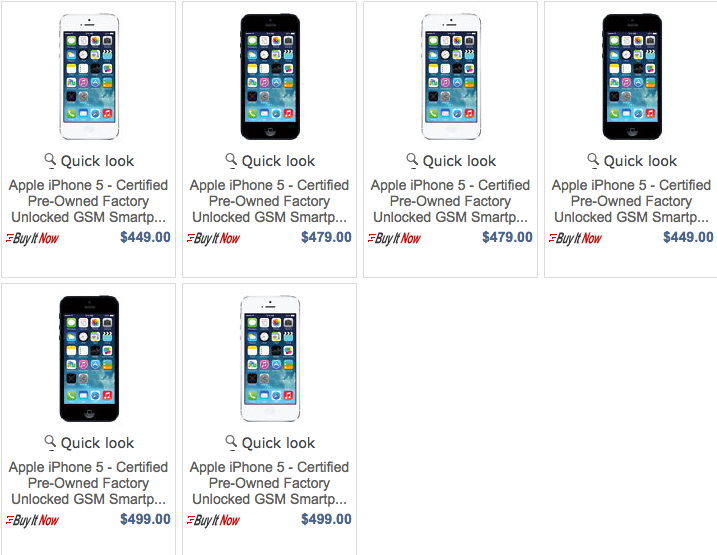 As discovered by AppleInsider, Apple appears to be using an eBay storefront to help move inventory of factory-refurbished, unlocked, GSM iPhone 5 models with a one-year warranty. AppleInsider refers to it as a "secret" outlet, since there's no indication that it's an official Apple store.
But they conclude it must be, given that the devices are factory-refurbished and offer the same Apple-Certified warranty as Apple does on its website. Their initial inventory last week quickly sold out. Then on Friday they were offering a single model. Over the weekend they added five more models. All of them are GSM (for use with AT&T and T-Mobile networks). The prices range from $449 for a 16GB phone to $499 for 64GB.