By Jim Karpen on Wed, 07/16/2014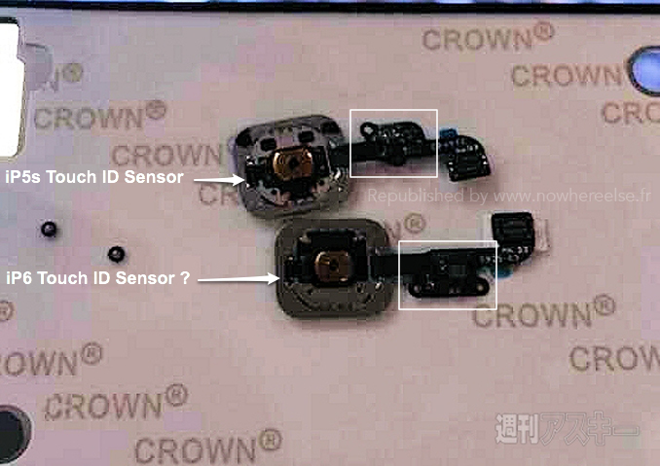 Yet more evidence that Apple is gearing up to begin manufacturing the iPhone 6 is the appearance online of a photo said to be the Touch ID sensor that will be used in the new phone.
Not much information is available, but according to AppleInsider, the photo reveals that the internal layout of the iPhone 6 has been reconfigured and that the sensor appears to be redesigned, including a slight difference in overall shape. Touch ID is becoming an increasingly important feature in the next generation of iOS devices, with all forthcoming iPads and iPhones expected to include it. Plus, with iOS 8, Touch ID will work with third-party apps. For example, if you use a banking app, and if the developer of the app includes this feature, you'll be able to log into your account just by touching your phone.
Another post by AppleInsider last week showed the showed the mounting hardware for the LCD panel and Touch ID home button. It too suggested internal changes to the home button structure.