By Tracy Sebastian on Wed, 03/31/2010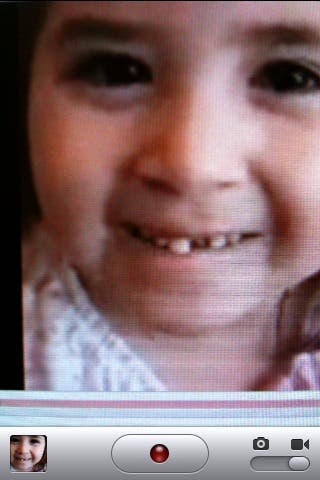 My aunt is a Pediatrician. She says when parents bring their sick children into the office - they can either exaggerate, downplay or accurately describe symptoms. What does "Loud" or "Big" really mean?
When my daughter was snoring at night, to me it was loud, really loud. She would also gag and stop breathing for a couple seconds and her tonsils were HUGE.
Now the doctor has to decide........Did I exaggerate? Downplay? or Describe it spot-on?
With a video taken on my iPhone - there is no room for misinterpretation. The doctor sees what I see, hears what I hear. I don't have to download and covert to get it on my phone. It's right there.
Tip: For rashes, bites, scrapes, cuts, etc. use your camera. To see if it's getting bigger or small, put a ruler next to it before snapping the photo.