By Eric Pankoke on Wed, 04/06/2011
After a false start on part one (I loaded it up one time and just watched a slight intro without actually playing the game), I couldn't put it down the first time I actually tried to play.  In fact, I liked it so much that I played it again before playing part two.  Needless to say I was pretty stoked about venturing into the second installment of this psychological horror mystery, hoping the answers to all my questions would be revealed.  Well, I'm still hoping…  At least it was an enjoyable second leg of the journey.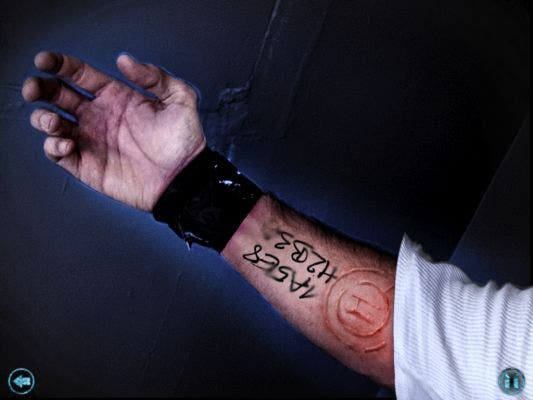 The basic story is that you don't know who you are, but you do know that you're being chased by someone wielding a big axe that really wants to kill you.  In part one you were trapped in some sort of shed, and you had to escape and flee the maniac.  This time around you start off strapped to a hospital bed with a nurse trying to administer something to you, when suddenly the maniac appears again.  Now you have to once more get free and run.  I wonder if this guy is any relation to Jason Vorhees?

Just like last time, the game is a mixture of full motion video and interactive sequences.  I was a bit worried at first, because the original leapt out of the gate with action, whereas this one has a bit of down time at first.  Don't let that fool you, though – there are plenty of heart pounding sequences to follow.  The action sequences generally involving swiping the screen or tapping a specified location quickly to avoid impending doom.  Unlike part one there were no multiple choice sequences, though there were a couple of locations that played out more like an adventure game where you had to look around the room and perform a couple of small tasks.
Master your iPhone in one minute a day:
Sign up to iPhone Life's Tip of the Day Newsletter and we'll send you a tip each day to save time and get the most out of your iPhone or iPad.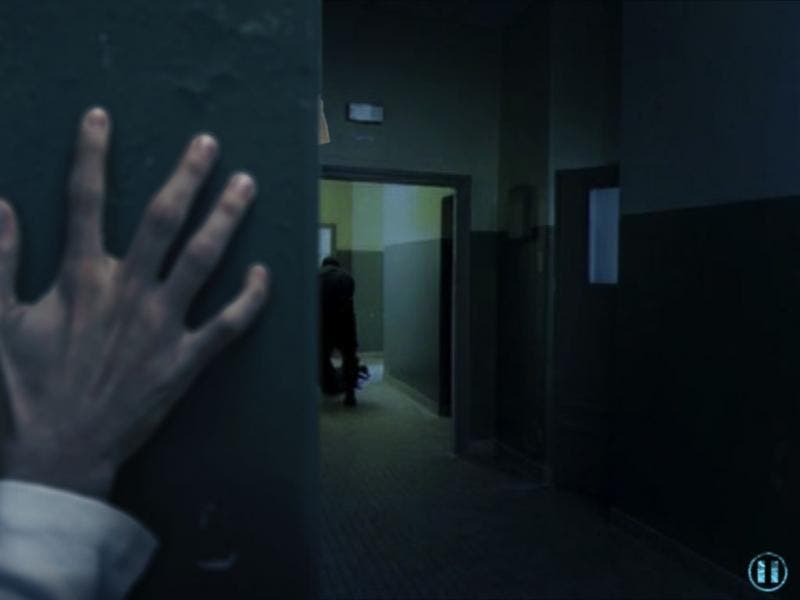 I didn't really time it, but I'd say there's maybe an hour to an hour and a half of game between puzzles and video.  I know a lot of people were disappointed by this, but to me it really makes it like playing an interactive movie, and who wants a 10 hour movie?  I will admit that I don't have quite the same desire to play this multiple times as I did the first one, but that's mainly because the reaction puzzles were a lot more stressful to me this time around.  I tend to be better at slow, cerebral puzzles than those that require precise timing and quick action.  It didn't help any that unlike the first game, you don't really get an indication until the first time you die as to how you're supposed to interact with a puzzle.

The video is just as well done as it was the first time around.  I've played a couple of other FMV projects on the iPhone that felt more "Blair Witch" than, well, any real movie.  These videos were really slick, however.  What I didn't like was the fact that the puzzles felt a lot more removed from the video than they did in the last game.  In other words, whereas the first game almost made you feel like you were manipulating the video sequences (multiple choice aside, of course), this one almost felt like you were in a different game when you entered action sequences.  Still, the visuals in the non-video sequences were very nicely done.
The sound definitely brought the world to life.  Whether it was your heavy breathing or heart pounding, the flames tearing up the hallway, or the doctor's assistant talking to you through the communicator, the audio quality was top notch.  To be perfectly honest, I don't have much to say about the music, because just like in the first one I didn't really notice if there was any.  That's how caught up you get into the whole thing, even in the sequences where you're not interacting with the game.

Yeah, Hysteria Project 2 is not a long game.  Sure it's not as susceptible to replay as the original.  And yes, it does present more mysteries than answers.  But as long as the developers can keep the quality of the series at this level, I'll keep coming back for future installments.  I won't say this is "jump out of your seat" scary, but if you turn off the lights and play with your headphones on, you could find yourself dreaming about hooded men dragging large axes behind them later that night.

Final Score: 8/10
App Store Link

Related Link: My review of part one