By Eric Pankoke on Wed, 05/05/2010
This is it - the last part to my multi-segment post for the contents of my "forgotten" iPhone Life Magazine article.  I hope you've enjoyed reading it as much as I enjoyed writing it.  Obviously this small intro is new, and as I mentioned with the forward, the conclusion might not make as much sense without the context of the entire article, but I wanted to print it because it was part of the article.  Anyway, read on about a great "tower defense" game...
The first thing you'll notice about Defender Chronicles is the orientation of the game. Where most tower defense games are played from a top down perspective, Defender Chronicles uses a side view to tell its tale. It's a nice change that allows more detail to be displayed.  The next major difference is that all building locations are pre-determined. Instead of dragging a building where you want to construct it, you simply click one of the many flags littering the landscape and then select the troop type whose barracks you wish to have constructed there. The game starts out with only archer and swordsmen barracks as options, but as the game progresses other choices become available.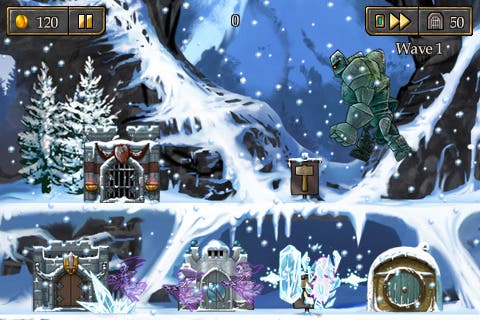 Master your iPhone in one minute a day:
Sign up to iPhone Life's Tip of the Day Newsletter and we'll send you a tip each day to save time and get the most out of your iPhone or iPad.


Clicking on an existing building allows you to upgrade or sell that building. Sometimes it's necessary to sell a structure to pay for additional combatants needed to clear the current wave of creatures attacking you. Like most tower defense games, combat happens automatically. However, in Defender Chronicles you can't choose a particular bad guy to attack. Fortunately, the game does a pretty good job of attacking whatever is closest to the location you're trying to protect.



This game also adds the concept of a hero, which gives it a bit of an RPG feel. The hero guards the building you are trying to protect, and they can fight should the need arise. However, it is still possible for a creature to slip by the hero and reduce the main building's count. If the main building's count is reduced to 0, you lose the level and have to start over. I also find it interesting that a wave of attacking creatures can have three or four different creature types. As a result, you have to make sure that you have enough of each type of soldier to defend your buildings.



Defender Chronicles is probably one of the nicest looking tower defense games I've played. The character designs are slick and varied, but because of the side view perspective, the characters are bigger and more detailed. The backgrounds are quite well rendered too.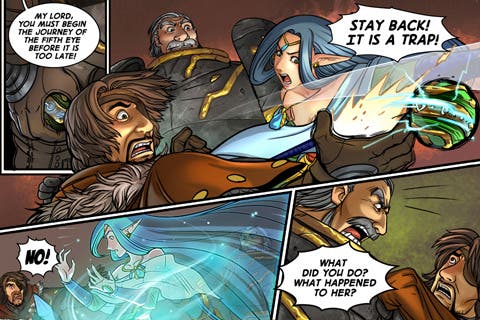 The sound effects were okay, but were mostly limited to weapon noises. The soldiers will make comments from time to time which remind me of games like Warcraft. The creature sounds were more limited. While it's true that constantly moaning creatures could get to be a bit overwhelming, but some the game could use some more noise from the bad guys. The underlying theme music is well done and epic in scope, really giving you the feel that you're a part of some major battle.



Tower defense purists may not like the fixed building locations, the side view perspective, and the RPG-like hero. I think it takes the genre to the next level. I'd love to see more tower defense games incorporate new elements. It will help them stand out above the pack.



Grade: A

App Store Link



This was a fun article to write because I had forgotten how addictive some of these games can be. The best discovery I made, after finishing the individual reviews, was the realization that it doesn't take a specific game genre to keep me coming back again and again.



All it takes is a good game!
Previous Entries:

Part 4 - Snake Galaxy

Part 3 - iPharaoh

Part 2 - Block Knights

Part 1 - Skysmash 1918