By Eric Pankoke on Fri, 11/07/2014
I try not to generalize, but when folks besides Big Fish Games or G5 put out hidden object games they tend to be not much more in-depth than moving from scene to scene to find a list of objects. Lost Civilization ($4.99) fits right in with the best titles from the two aforementioned companies, with a strong storyline, interesting characters, and game play that goes far beyond simply uncovering a bunch of items in a few panoramic scenes.  Phoenix Online Studios already made a strong stand in the iOS adventure game world with the Cognition series, and now they've shown that they know a good hidden object game when they see it as well.
In the game, you play an archeologist named Sarah, and you must travel around the world to rescue your fiancé, stop a madman bent on world domination, and discover a machine left by an unknown civilization. While often clichéd, the story starts out strong and maintains a mysterious intensity throughout most of the game. Unfortunately it grows too predictable at the end and feels rushed in the last couple of chapters. Still, I wouldn't complain if we were someday presented with the further adventures of this intrepid heroine, and maybe even a joint game between her and what I would assume would be her husband by the time the sequel comes out.
Master your iPhone in one minute a day:
Sign up to iPhone Life's Tip of the Day Newsletter and we'll send you a tip each day to save time and get the most out of your iPhone or iPad.
Game play is standard fare, though well balanced. There are plenty of object-based puzzles to solve, a good number of hidden-object scenes to dissect, and a few mini games to conquer. The traditional adventure-game style puzzles were typically rather intuitive. The hidden object scenes shifted between lists of items to find and a collection of objects to place. The latter type was sometimes difficult only because it was hard to tell what some of the objects were. The ability to tap on an object and have the game tell you what it was might have been nice. The mini games were all over the place, with some of them being pretty entertaining and others being somewhat tedious. The final mini game was awkward to control, which made it a relief once it was complete, and there was one mini game that made no sense even when I got the answers right.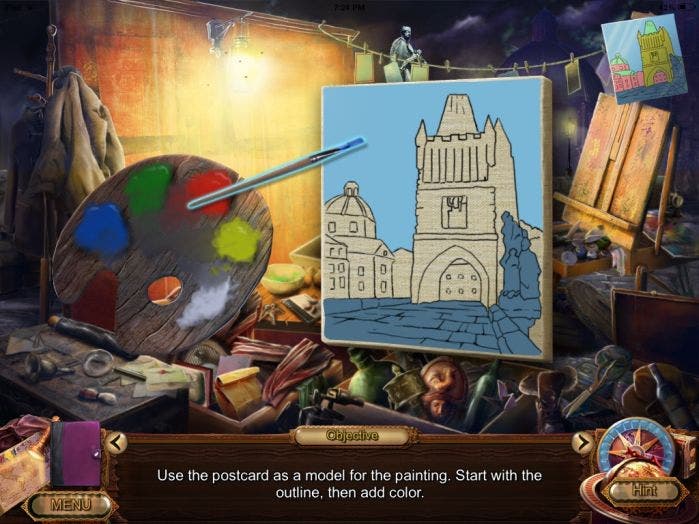 Lost Civilization looks good. Everything is nicely detailed and well rendered; and while the characters are fairly static, there are many places that have nice animations littered in the background. The sound effects serve their purpose, and they did a good job casting the voice for Sarah. Sadly she's the only character that gets audio time, and even then it's only when she's narrating the story. The music is well done and suits the overall tone of the game.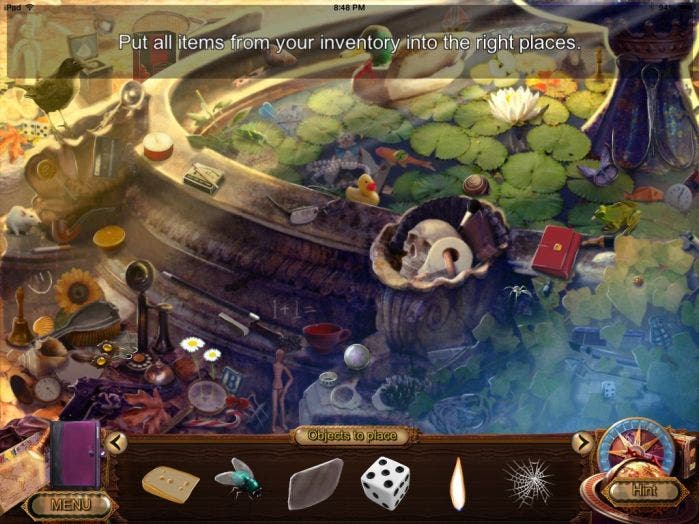 Overall I was pleased with this game. When compared with the likes of other hidden object game publishers I wouldn't necessarily say it was top tier, but it could certainly fit right in with the upper middle class of the communities at a place like G5. I wouldn't mind seeing a couple of the mini games tweaked or replaced, and a twist on the ending would be a welcome enhancement, but in the end I enjoyed following Sarah on her journey. I did experience a couple of crashes at the end which thankfully didn't cause me to lose any progress, but by and large Lost Civilization provides a solid, stable adventure gaming experience.
Overall Rating: 3.5 out of 5 stars