By Dean Tomasula on Mon, 06/16/2014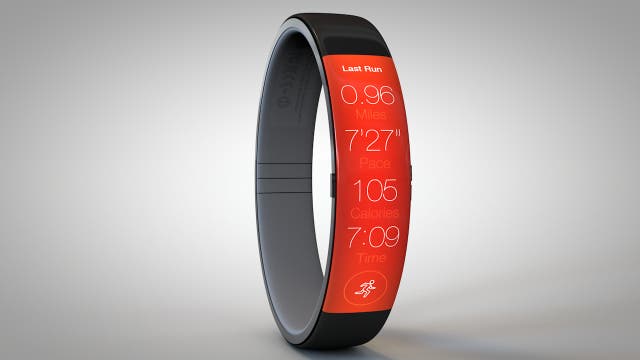 Stock analysts that cover Apple predict that the rumored iWatch—which is expected to be announced in October—will be a runaway hit and even sell more units in its first year of production than the iPad sold in its first year. That would make it Apple's most successful product ever.
Master your iPhone in one minute a day:
Sign up to iPhone Life's Tip of the Day Newsletter and we'll send you a tip each day to save time and get the most out of your iPhone or iPad.
Morgan Stanley analyst Katy Huberty expects the iWatch to post big numbers for Apple. In a note to investors earlier this year, she said she believes the iWatch can bring in as much as $17.5 billion in its first year of availability. In contrast, the iPad—Apple's most successful product to date—brought in $12 billion during its first year of sales.
Huberty says her outlook for the iWatch was based on Apple's expected capital expenditures of $10.45 billion for fiscal year 2014. This is 32 percent more than the company spent in 2013.
"We believe this is an indication that Apple is investing in new product categories as single-digit iPhone and iPad growth no longer demands significant increases in capital expenditures," Huberty wrote in a note to investors.
In terms of units sold, UBS analyst Steven Milunovich is estimating Apple will sell 21 million iWatch units in fiscal 2015. The company sold 19.5 million iPad's during the tablet's first year. While he thinks the iWatch will outsell the iPad in terms of units sold, Milunovich predicts the iWatch will underperform the iPad in terms of revenue generated. With an average selling price of $300, he notes, 21 million units would only give Apple revenue by $6.5 billion. 
"We expect iWatch sales to roughly track iPad unit sales—similar penetration rates would mean higher sales," the analyst says. "iWatch might do better because the customer base is larger than when iPad launched and the ASP [average selling price] might be less. On the other hand, iWatch is the first product to be worn, which might not appeal to all users."
Probably the most bullish on the success of the iWatch is Apple itself. The company is reportedly planning to produce three to five million units per month, or 36 to 60 million units a year.
"That's a massive number," notes The Motley Fool. "Consider that Apple only sold 19.5 million iPads in its first year of availability. Further, thirty six million Apple wearable devices would be more than half of the current annualized iPad sales. In the past twelve months, Apple only sold 71.8 million iPads."
Over at BMO Capital Markets, analyst Keith Backman thinks Apple could sell 33.5 million iWatch units in calendar 2014 if only 10 percent of the expected 335 million iPhone users buy the wearable device. And that's his low-end projection.
Bachman assumes the iWatch will sell for $250 per unit. If 10 percent of iPhone users buy one, that would add 3.1 percent to Apple's earnings per share in 2015.
"We think a key driver of adoption will be meaningful applications," Bachman wrote in a note to investors. "We believe that the initial focus will be health and fitness applications, but to reach 20 percent adoption levels, Apple will need to have more applications than just health and fitness, to include applications for professional/work usage."