By SL Sayles on Sat, 06/14/2014
I naturally mind map as a way to organize my thoughts; but over the years, I've become accustomed to just taking notes on my computer, which goes with me to every client meeting and planning session. I've recently been in pursuit of the perfect mind-mapping software. My search has been frustrated by unintuitive and unwieldy designs, or simple systems that just don't allow me to do all I would hope to do with the software.
As the owner of a busy PR agency, it's often very late at night or quite a few days after a meeting before I have a chance to sit down with my thoughts and get them organized. So I wondered if mobile mind mapping apps might be the better solution. In fact, it struck me that I should just mind map as I took my notes—on the fly, in a system I could show my clients while we brainstorm, and easily send to them when we finish.
Master your iPhone in one minute a day:
Sign up to iPhone Life's Tip of the Day Newsletter and we'll send you a tip each day to save time and get the most out of your iPhone or iPad.
With these thoughts in mind, I tested the demos of three popular mind-mapping apps for the iPhone and iPad. I tested these on the fly in meetings, using only my iPhone and my Bluetooth keyboard. Here were my results:
1. Simple Mind+ (Free demo, full version IAP $4.99)
iPhone Life rating: 4.5 out of 5 stars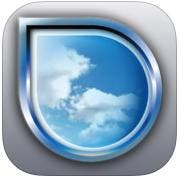 The first app I tried was Simple Mind+. While the full version offers quite a lot of additional style options, as well as a desktop in the cloud, the demo version is packed with easy-to-use and intuitive features. 
You open directly into a blank mapping screen, which automatically boosts this app in my opinion. With no instructions, you can easily jump in and interpret the icons, from adding notes to adding new nodes. Maps can be organized by color, so that each layer is a separate color, or all of the layers in a single node can be one color. Adding nodes is as simple as touching the "+" button next to the central theme, while deleting them is a matter of touching the node and then touching the trash can. Lines can also be easily modified—to remove a line and allow nodes to stand freely, just tap and trash. Likewise, changing nodes to new locations was a simple matter of dragging and dropping.
The feature that made this, even in demo form, a great product for my needs is the ability to easily email a PDF version directly from my phone. 
iPhone Life rating: 1.5 out 5 Stars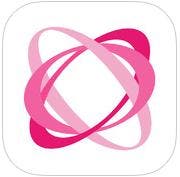 Initially I was hesitant to try this app, as it required a sign-up (I didn't have time to do that in a meeting, so I put it off until another day.) Sitting watching TV one evening, I set it up and spent some time with the tutorial. I'm glad I did. While this app has some amazing features and customization, many of them—such as adding images and live links—come only with the full version. Still, it appeared that the demo had lots of options, from iconography to colorful linking arrows and more. All that was left was to test it in a meeting.
The first thing I noticed was that hitting "Enter" on the keyboard immediately opened a new node from the central theme. That could have been a great time saver, but unfortunately it didn't work the same way at every level—in fact, hitting Enter again, or even touching the "+" button to open a new node opened a new node from the central theme right on top of the first one. After much fiddling, I managed to separate two of them, but couldn't replicate what I did. Additionally, holding and dragging one node moved the entire map. For something to use on the fly in a meeting, it actually limited my productivity and I moved on.
3.  Total Recall (Free demo, unlock unlimited maps for $1.99)
iPhone Life rating: 4 out of 5 stars

Although not quite as intuitively simple as Simple Mind+, the tutorial in Total Recall soon won me over.
Touch the "+" and add a node anywhere on the screen. Touch + again, and draw a line from one node to another. Touch the icon that looks like a paint splatter and you get the color chooser option—which not only has a range of standard colors, but will let you use a color picker as well. You can change lines to arrows, change font sizes, and even change the shape of the node. If you make a mistake, just hit the undo button. It lets you step back as far as five steps from your last entry, which can help with batch revisions or major problems. Moving a node is as easy as holding and dragging, and once you figure out all the ins and outs, there's a lot to love here. It appears the only limit to this demo is the number of maps you can create: three. For unlimited maps, you must purchase the full version.
Total Recall has one final feature I like tremendously. If you touch the email icon, you have options to save your map to your photo album, send it as an image or PDF via email, or even send it as text. 
Final Verdict
While there are dozens of mind mapping apps out there, if you need something that works quickly and in pressure situations, you are likely to find an easy solution in Simple Mind+ or Total Recall. I plan to keep both on my phone for different situations, and, as always, will keep my eyes open for the next best thing!