By Jordan Friedman on Mon, 07/07/2014
Tired of tossing and turning as you try to fall asleep at night? There are apps out there that can help you get the shut-eye you need and keep your sleep cycle on track.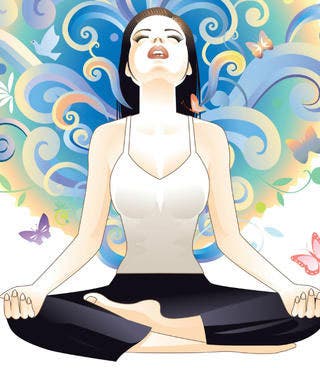 Millions of Americans don't get enough sleep, and a survey shows that more than 40 percent of adults experience tiredness at least a few days each month to the extent that it interferes with daily living, according to the American Psychological Association. A lack of sleep can cause irritability, moodiness and disinhibition (a loss of inhibition) — but those are only the initial signs, psychologist and sleep expert David Dinges says on the APA website. It can also negatively affect your memory and cause apathy, slowed speech and an inability to multitask.
That's why it might be important for you to start monitoring your sleep patterns, or at least fall asleep more quickly. Here's a roundup of some apps to get you started.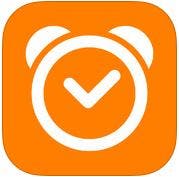 This app, developed by Northcube AB, helps you track your sleep cycle — meaning it lets you determine when you're in a light sleep or deep sleep, or in the dream state, known as REM-sleep. Sleep Cycle prompts an alarm clock sound to go off within a 30-minute window while you're in a lighter phase of sleep so you wake up feeling refreshed, rather than groggy. The app also measures your quality of sleep, calculated by the amount of movement during the night and the total amount of time that you're asleep.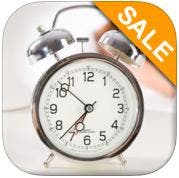 Insomnia Cure, developed by renowned clinical hypnotherapist Max Kirsten, offers hypnotic sessions to help you fall asleep. It provides nearly three hours worth of audio, three main audio sessions, deep breathing sleep sessions, cards with sleep facts, and a PDF document consisting of 40 pages on ways to get a better night's rest.
3. Sleep Soundly Hypnosis (Free)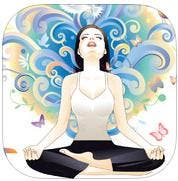 Sleep Soundly Hypnosis uses a combination of guided imagery and relaxation exercises to help you gradually fall asleep. The app was developed by Kym Tolson and and Hani Al-Qasem, who have also developed other apps such as Heal Depression and Fear of Flying.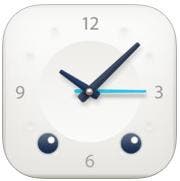 You can use this app to track sound and movement levels and wake up feeling refreshed with an alarm system that wakes you at a time you'll feel most refreshed. And, you can track sleeping patterns over a long-term period to help you stay consistent and on track. It's pretty simple to use: When you're going to sleep, you indicate that on the app. The phone then turns off all music and sounds, enters airplane mode and starts tracking your sleep cycle.