By Richard Minney on Fri, 03/28/2014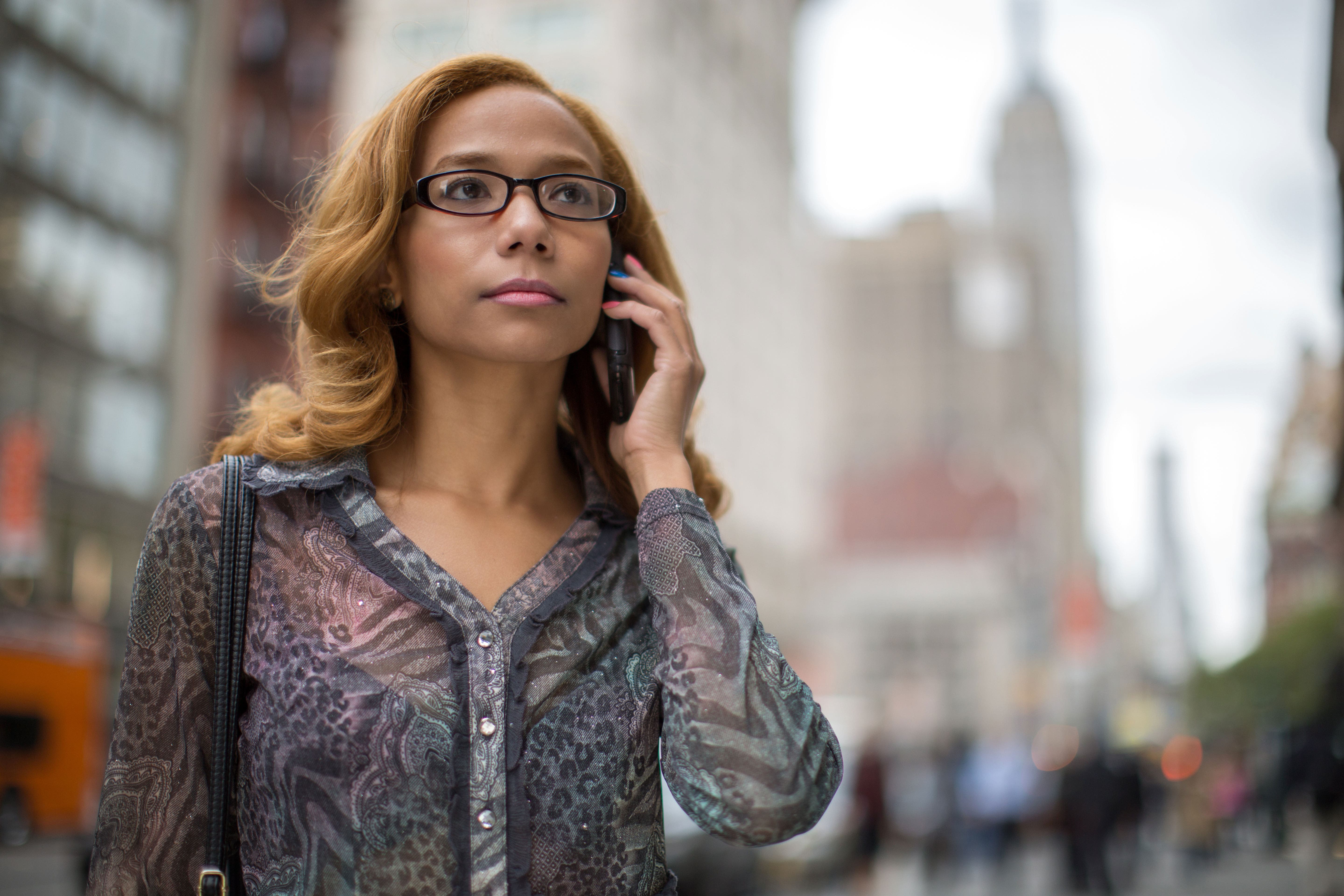 With almost 2.5 Billion  Android and iOS devices in use in the world, and Gartner predicting tablet shipments to outstrip PCs next year, it looks like everyone will be running their business from the palm of their hand before Santa Claus next comes down your chimney. Apple is increasingly being accepted by enterprise IT departments alongside Microsoft, and $50 smartphones are getting closer to reality every day, at least in emerging countries.
Master your iPhone in one minute a day:
Sign up to iPhone Life's Tip of the Day Newsletter and we'll send you a tip each day to save time and get the most out of your iPhone or iPad.
But, there is a dark side: according to Gartner, one in five enterprises will fail to benefit from Bring Your Own Device (BYOD) trend due to restrictive security controls, and the one-size-fits-all mantra common in consumer apps often doesn't cut it when trying to actually run your business. It should come as no surprise that if you search online for the "top ten apps for CEOs" or something similar, you get a list of travel, expense, web conference, file sharing, and note taking apps. Not a single Enterprise Resource Planning (ERP), Customer Relationship Management (CRM), Professional Service Automation (PSA), HR, field service/helpdesk, inventory managemen,t or financial accounting mobile app gets close to the top-ten list. Why is this? 
Before we can answer, it is important to understand what we mean by enterprise mobility. There are five groups or categories of enterprise mobile apps:
Personal productivity (email, calendar, to-do list, business card scanning, even expense receipt processing)
Communication and collaboration (Skype, WebEx, join me etc.)
Reporting (RoamBI and several other front-end reporting tools, most of which only work if set up by your IT department ahead of time)
Business management (Finance, HR, time, vacation request, approvals, CRM, ERP)
Business operations (field technicians, delivery/distribution, retail order/payment processing, warehouse management).
High quality enterprise mobile apps are plentiful in the first two categories—personal productivity and collaboration, but woefully lacking in the last three groups. And yet trends such as consumerization of business apps, higher expectations of elegance and usability, using your own device at work, and end users having more influence over what apps they use at work, apply just as much to business management and operations as to personal productivity and communication. So what are the barriers to the development and growth of elegant, intuitive business management and business operations apps?
The number one concern is security and data access, both real and perceived. Passwords are much shorter on mobile devices and yet smart authentication—using not just the new iPhone 5s TouchID but also usage patterns, device IDs, or even user location—are as rare as white tigers. Instead of coming up with smarter ways to secure important business data, most business apps not only download your important business data to the mobile device, but they employ less sophisticated security than the web-interface you use in your laptop to access the same product. This is going to change over the coming year before organizations adopt business management and operations apps storing business-critical data in a big way.
Another barrier is that the philosophy of "one-size-fits-all" prevalent in leading personal productivity apps, such as Apple's email, calendar and contacts suite, just does not work for running core business processes. Not only do processes which truly differentiate one company from the next have drastic differences between industries, most operations apps available today have been custom-built for one or another corporation. One-size-fits-all isn't going to cut it when it means the doctor, retail outlet and aerospace engine manufacturer are all using the same basic order form layout. The data captured from one industry to the next could not be more diverse. 
Finally, the major enterprise on-premise and cloud vendors—such as SAP, Salesforce and Quickbooks—all have their mobile offerings but they are little more than after thoughts giving employees on-the-road access to a reduced set of functions and features, or even gimmicks to "tick the box" for having a mobile offering. Take SAP for example; they have no less than 297 of their own mobile apps in their app store. Why? That's about 290 too many, forcing hapless business and IT managers to find what apps they need, and then once deployed to constantly switch between apps.
Businesses don't want their employees to use tens of different enterprise mobile apps any more than they want their employees to use so many apps to work on their laptops. Over the next few years, a new breed of ERP-like cloud and mobile enterprise applications will be born, supporting a broad range of common and industry-specific business processes. Common processes, like managing contacts or paying invoices, will adopt user interface norms driven by the best applications in the market—including equivalent consumer apps. Modules for core processes will adopt the same elegant UI while presenting and capturing information that can only be understood by people working in each specific industry. As end users have more and more influence over the apps their company subscribes to, suppliers with the best-designed, most productive apps will come to dominate the market, leaving software vendors of today in the dust if they cannot evolve. As these suppliers dominate the market, their apps will inevitably become bigger, broader and more complicated, leaving them with a new challenge of simplifying their existing applications. 
As you can see from the lack of good business management (ERP, CRM, HR, finance) or operations (field service, distribution, inventory, retail) mobile apps in the market, the prize for the enterprise SaaS vendor who gets this right is big. They have a real chance to leap right over the heads of SAP, Microsoft and Salesforce in terms of mobile app usability and usefulness.