By Mark Struczewski on Mon, 06/23/2014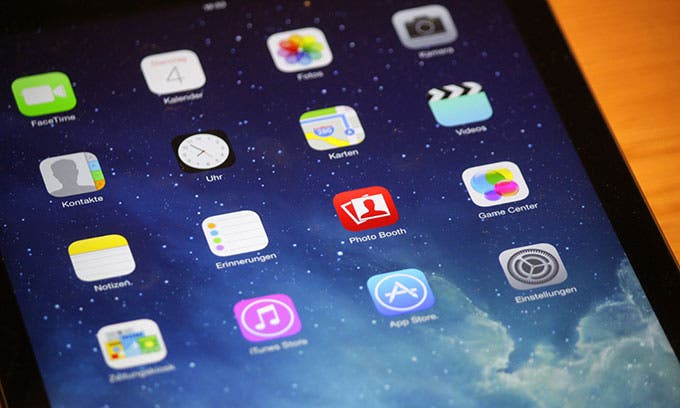 Apple does so much right. iOS is not a perfect operating system but it is the best one out there. I can't speak for the Mac OS because, sadly, I don't own a non-iOS device (...yet). 
When I purchased my iPad Air a few months ago, I started using iWork's Numbers and Pages and found these apps incredible for spreadsheets and word processing. By the way, I wrote this article outside on my porch on my iPad Air using Pages. 
Master your iPhone in one minute a day:
Sign up to iPhone Life's Tip of the Day Newsletter and we'll send you a tip each day to save time and get the most out of your iPhone or iPad.
My gripe regarding Apple is what I call their minor apps: Reminders, Calendar, and Notes in particular. Let me take these on one by one, briefly. But before I do, let me point out that unlike third-party apps, native iOS apps integrate seamlessly with Siri, which is a huge plus. Also, these apps backup to the iCloud. Unfortunately, these two advantages aren't strong enough to overcome the flaws of these apps.
I get the impression that for these minor apps, Apple put some person in charge and gave them just an hour to create them. I could be wrong. 
First, Notes. I have no need for this app. None whatsoever. One word: Evernote (free). Enough said. Evernote does everything Notes does (which isn't much) and so much more.  
Next up, Calendar. Since converting over to iOS back in November 2012, I have tried numerous calendar apps. None have been worse than the default calendar app. Of course, while you can use third-party calendar apps, there are functions that they still can't do. Yet. I'm guessing Apple blocks some part of the code for these third-party app developers. Personally, I have finally settled (for now, at least) on Readdle's Calendar 5 (free) app.   Despite its $6.99 price tag, I can assure you that this app is worth it's price.  I'm a Google Calendar user and found that Calendars 5 works seamlessly with it. 
Finally, Reminders. I love having the ability to ask Siri to remind me of something  hands free. But, the iOS Reminders app is unstable at best. I would check off a task via the Notification Center on my iPhone but then when I went into my Reminders app on my iPhone, the task would still be there, unchecked. 
And then, if I am able to check off a task on my iPhone 5s, it may or may not be updated on my iPad Air. Even when I wait several minutes. Even when I wait 30. When I searched for this problem online, I found out on the Apple forum that this is an iCloud issue (and I'm not going there in this post). You can force an updated sync by going to the iOS Calendar app, clicking on calendars and pulling down and forcing a sync. But why should we have to do this?
As a side note, when I called Apple about this, they told me because the Reminders app could not be uninstalled and reinstalled that I had to do a backup and restore. Which didn't work. Then they told me to do a restore but not to put my backup on my iPhone and use it for a week or two. I'm sorry, but that isn't going to happen. I use my iPhone as my office and I can't do that. 
It would be nice (and this is not an original idea from me) if Apple allowed us—their dedicated fans—to not only set a third-party version of the Notes, Calendar, or Reminders apps as default, but also to delete the native iOS apps we don't want.
Apple does a lot right, but minor apps is not one of them. Give us more control, Apple. I love you too much to ever want to leave. 
What say you? 
Top image credit: 360b / Shutterstock.com