By Chris Tallant on Mon, 11/04/2013
The iPhone 5s, iPad Air, and new iPad Mini are now all packing the famous A7 microprocessor. This magnificent beast of engineering brilliance not only outperforms its predecessors in speed and battery life, it is also the first mobile 64-bit "system-on-a-chip" designed for mobile computing. What this means for fellow Candy Crush addicts (we have a Google Hangout every Sunday night) is the main CPU, graphics, and motion processor all sit together in a small cubical in the principal's office and work together. Instead of delving deep into technical specifications of version numbers, register counts, cluster configurations and the like, let us assume the A7 is "the complete package," doing everything a savvy person needs for updating Twitter or Facebook at a red light about the genius in front of you painting their toenails on their dashboard instead of updating Twitter or Facebook.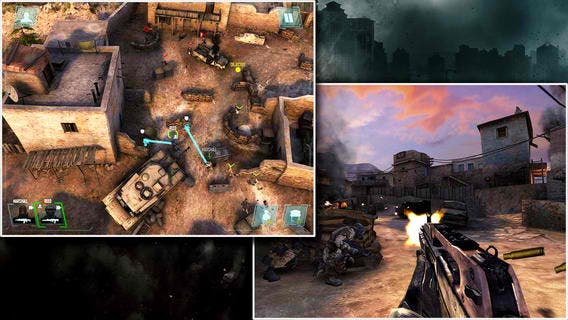 Master your iPhone in one minute a day:
Sign up to iPhone Life's Tip of the Day Newsletter and we'll send you a tip each day to save time and get the most out of your iPhone or iPad.
The A7 chip splits itself into three main pieces: the dual-core CPU, handling all the main processing; the GPU, performing all processing of the display, games, and other graphical beautification seen on the retina display of the 5s screen; and the new M7 chip, replacing the gyroscope and other motion components from the older iPhones and joining them into a single motion processor. Moving these systems to combined co-processor components helps in a couple of different ways: One, it saves battery life due to not having one processor do all the work at once. And two, the phone functions faster, since instructions for the applications run from different components. Think of it as a restaurant: If one person takes the customers to their seats, takes their order, cooks the food, delivers the food, cleans the plates, and runs the register, service suffers as a result. By hiring separate people to each cook, clean, and take orders, the restaurant as a whole runs faster and more efficiently. The A7 processor performs in a similar fashion. Instead of one processor performing the engine for a game, processing the graphics, input, sound, motion, and everything else, the A7 delegates different jobs to the different co-processor chips, helping the phone run faster and more efficiently.
The problem with any new processor, especially the A7, with its 64-bit architecture, is applications aren't available to take full advantage of the raw power within the chip yet. Apple is encouraging developers to build 64-bit applications for the A7 chip, but this causes a problem for older iPhones and iPods, since 64-bit applications only run on 64-bit processors, whereas 32-bit applications run on both 32 and 64-bit frameworks. Not the other way around.
With that said, there are no individual apps available in only 64-bit code yet. However, many developers have updated applications to take advantage of the new A7 chip—including the graphics and motion co-processor functionality. Here are the top 11 apps optimized for the A7 chip:
1. Argus ($1.99)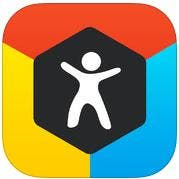 Argus is the first fitness application to grab the reigns of the M7 motion processor and hang on for the full rodeo. Many new health apps use bracelets and bands to help track the accuracy of various body levels, however Argus harnesses the raw power of the internal M7 to let users track steps taken, run patterns, connect with other "active" friends, monitor hydration and caloric intake, keep food diary, track sleep schedules, and much more. The first time Argus loaded, I found myself shocked to find my tin-foil hat useless because the iPhone pre-loaded my walking data from the previous week. (Siri, set a reminder to walk more.) The mighty M7 chip stores data even without an application to display the results. Although, it is encouraged to use one for more accurate results, it isn't necessary. It is well known that the hot apps these days are health and fitness based, and Argus takes all of them, wraps them in a tidy iOS 7 bow, and lets you plug-in the dusty FitBit you purchased last January for a now-broken New Year's resolution for improved results.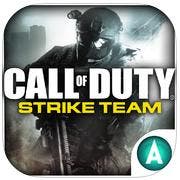 I have a feeling people will begin seeing "Now fully optimized for the iPhone 5s" as more developers realize the raw power built into the A7 chip. Call of Duty: Strike Team is a first-person, single-player war simulator, and thanks to a recent update from Activision, Strike Team now takes advantage of the A7 chipset, and also unlocked all of the Survival maps. A new player starts CoD with one of two game types: Survival or Campaign mode. Campaign is the standard Call of Duty fare of cinematic cut-scene, fight at a scene, rinse and repeat. Survival mode is more difficult with the player having to survive (hence the super-creative name) hordes of enemies to see how quickly one can die when compared to everyone else in the entire world. Note of caution: Strike Team isn't for everyone. If you enjoy FPS war games on consoles, this is a must-have on your phone or tablet. There is no multiplayer option available, which is the number-one complaint heard in the comments on iTunes.
3.
DJay
2 ($1.99)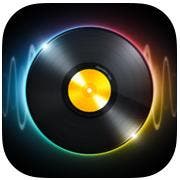 Algoriddim, the developers of DJay and VJay, added 64-bit processing to their already impressive application, creating real-time audio analysis and over sampling algorithms to utilize the new chipset's built in framework for perfect transitions between songs. DJay 2 uses the A7's architecture to blend transitioning the music, as a live DJ would, except in an automated and digital mode. Changing the harmony and pitch, synchronizing with beats per minute, tempo, sound frequencies, and more, are all done by tapping sliders on the user interface. My favorite feature, which I've only seen on professional digital mixing boards, is the new key-changing feature, which lets the user switch the key signature of the active song to blend with the second track or create a more unique mix between two different tracks altogether. Music fans and DJ's alike should pick this up now.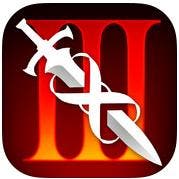 Epic Games' flagship title Infinity Blade III marched on the stage for the second time during an Apple press conference to showcase their gorgeous artistic view on how gaming should look. The problem was when people bought their 5s's and loaded IB3, it didn't look different. Epic released the patched version to Infinity Blade III a week after launch—the version that took advantage of the A7's new graphics processor. Jaws dropped when players took part in the swordplay of awesome-sauce that is the legacy of Infinity Blade. However, players with the iPhone 5 were quick to point out that the 5s-optimized version didn't look much different. Epic has since released multiple patches for the 64-bit upgrade, improving the engine and different variances multiple times, giving players more than their blistered fingers can handle, and it continues to patch and update the game.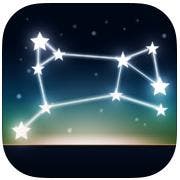 For anyone who has ever looked into the sky at the millions of tiny dots and wondered "How did anyone drink enough to find a guy shooting an arrow up there?" this app is for you. Or if you have a plethora of children, like I do, who are in the habit of asking ridiculous questions no one can answer with a straight face, this is an app you can give them to keep them quiet for 10 amazing minutes. Night Sky 2 allows your 5s's camera to act as an intelligent (and useful) telescope, enabling you to point the phone at the sky, while Night Sky 2 finds the stars, draws star maps and constellations. It even locates other users and bored parents with Night Sky also pointing their phones in the air while standing in the middle of a parking lot. The benefit Night Sky 2 has over other similar apps is the wealth of knowledge built into its feature-packed interface. While the star-map is on your screen, tap a star or another item of interest (such as the International Space Station,) and enough detail appears on the screen to make WikiLeaks jealous.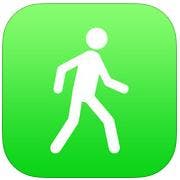 Pedometer++ is another fitness app similar to Argus, however Pedometer has one major benefit: it only measures steps. There's no need to track food, sleep, oxygen, how much water you drank, the decade your clothes went out of style, or anything else. Start the app and walk. The icon for Pedometer will update with the total number of steps tracked—even on your home screen—making the app beneficial to us lazy bastards who don't want to tap open the app to see how depressingly sedentary we are.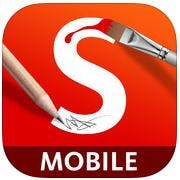 When Autodesk, creators of the legendary AutoCAD software, create a 64-bit version of their lightweight painting program, people notice. Sketchbook Mobile is everything an artist wants in a handheld art studio. This is as close to "Photoshop in a pocket" as one can get. Layers, customizable brushes, custom canvases, transform options with finger moves or stylus options…I could go on for days. For those who want to doodle on a picture, Sketchbook Mobile allows you to take a picture and draw on it using different filters and brushstrokes, creating instant captions and fixing photos on the fly. For those who want to try it before forking out two hundred pennies, Autodesk allows you to download Sketchbook MobileX, which is the lightweight version with fewer features, for free.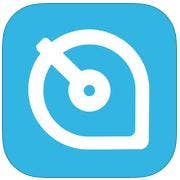 When Steve Wozniak suggests an app, you listen. When the app is a music aggregation service, like Pandora or Spotify, you wonder if Woz sat in his garage too long with the car running. However, upon first running Soundwave you understand how unique this cute little app is and what possibilities are in its future. Soundwave enables you to follow people, like Twitter, and listen to the music they have on their playlists. This may backfire, since you might find out your celebrity crush has really terrible taste in music; or you might become a full-time stalker because they like Jackson Brown. Whatever the case is, you can create your own "non-stalking" playlist and fill it full of music you liked by pressing the "thumbs up" button like you do on Pandora. You can also share the music you enjoyed on Facebook and Twitter, and link to the video on YouTube…See where I'm going with this? It's a way for music lovers to connect. The benefit of Soundwave is it uses the 5s's full A7 chipset—streaming audio, video, and graphics seamlessly while you do other things. This in itself is a welcome addition, since anyone who has ever tried to skip over to Pandora to mute an annoying blaring advertisement will understand.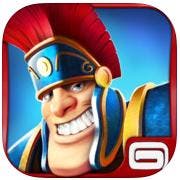 Have you ever wanted to play as a Roman governor, commanding your own Roman army? Me neither, until I played Total Conquest. The game is a tower-defense-strategy design, allowing you to play with 10 different units while conquering the known world. It seems simple, yet for some reason, I still log in during my daily meeting and play a few rounds. Gameloft is known for creating games that require you to annoy your friends through Facebook by begging for things, which is the only way to defeat bordering cities without buying in-game bonuses. If this isn't your thing, try Clash of Clones, which isn't optimized for the 5s yet, but doesn't nag you to buy things like most of Gameloft's arsenal. All the same, Total Conquest is a fun time waster and deserves a try.
10. VJay ($1.99)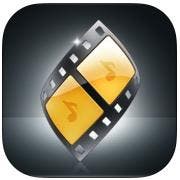 VJay is the video equivalent application of DJay, if you brilliant readers didn't figure that out already. With VJay, you can now perform high-definition video editing on the iPhone 5s, using visual effects, motion sliders, built-in HD sound effects and more. The bonus feature is the ability to use AirPlay to stream to your AppleTV or MacBook for viewing on a larger screen. Using the A7's 64-bit footprint allows VJay to offer video editing features similar to those found in desktop software, for pennies on the dollar.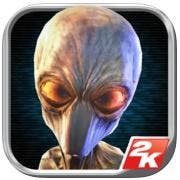 Enemy Unknown isn't 64-bit yet, however, the developers plan to release an enhanced version in the near future. It's still my favorite game on the iPhone and iPad, and I had to add this because when 2K releases the update, I fear total government shutdown. (Spoke too soon. Oops.) Fans of turn-based strategy games with simple controls and compelling gameplay will love this. 2K brought multiplayer online with the last update, and I have the game waiting to play next to me while I write this.
These apps are all "must-have" for anyone using the new devices with the A7 chip, however, with the technology built into these processors, the best is still yet to come.