By Steve Young on Thu, 08/14/2014
Need to kill some time while waiting for a friend, sizzle up some competition within the gang, or just giddy to sharpen your rustic mind? Word Hack is a new iPhone word game that could easily fill your boredom and get your intellectual juices flowing with its simple yet challenging game mechanics.
Word Hack, with its clever spin on your childhood games Hangman and Wheel of Fortune, will test you in terms of speed and accuracy as you need to build the mystery words within a specified time.
Upon opening the app, you will be greeted by a puzzle board with cool colors. The puzzle is pre-filled with a few letters for you to solve, along with the category.
Simply drag the letters to their matching colors on the puzzle board and gain points for accuracy and speed. You can then show your scores off via Facebook and Twitter.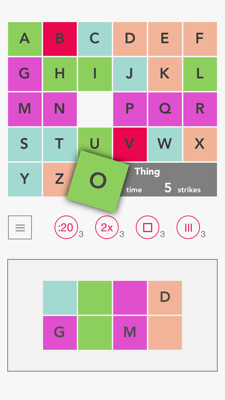 Word Hack is simple, fun, and challenging, and could very well be your next addiction. Check it out and discover a new way to play your classic games!
Word Hack is free and can be downloaded in the App Store.