By Steve Young on Wed, 10/16/2013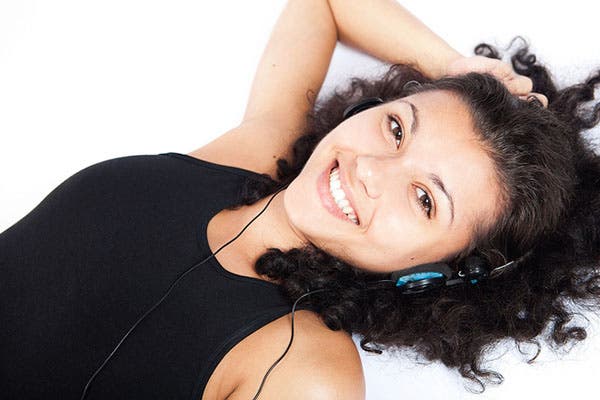 Are you someone who constantly has your ear buds on? 
Do you love listening to music, audio books, or podcasts while driving or working out?
Master your iPhone in one minute a day:
Sign up to iPhone Life's Tip of the Day Newsletter and we'll send you a tip each day to save time and get the most out of your iPhone or iPad.
Well, here are seven awesome iPhone apps to fill your ear buds with energizing music, educational audio books, or funny podcasts all day long.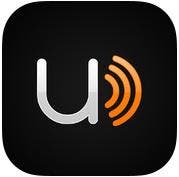 If you are always on the go and don't have time to read your favorite blogs, then
Umano
is the perfect app for you. 
The app
allows
you
to catch up on the news while driving or working out at the gym. 
Umano relies on a mix of algorithms and editorial oversight to curate important news stories each day and then has voice-over artist narrate the stories. 
The app offers articles across genres, but emphasizes analytical and thoughtfu pieces that have a longer shelf life than breaking news stories.
In an interview I did with co-founder and CEO Ian Mendiola, I learned about the company's humble beginnings. In an effort to reach their goal of 5,000 downloads within the first month of the app's launch, Ian and his two co-founders went on the Cal-train to promote their app. They handed out flyers and urged everyone to download their app. While the "hustle" tactic did get some downloads, it didn't get them close enough to their goal. Fortunately, a few days after the event, the app was featured by Apple and they ultimately reached their goal.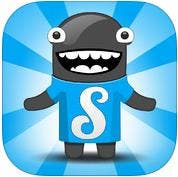 Why do celebrities like Justin Bieber and Dwight Howard love Songza? Because Songza's Music Concierge finds the right music for your moments. Upon launching the app, you can select the activity or mood that you are currently in and the app will play music based on what you selected. You can also save your favorite playlists and share them via Facebook, Twitter or email.
I love listening to music when I'm writing and one of my favorite playlists is "Superhero Soundtracks."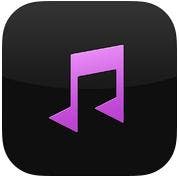 When you are driving, do you love listening to music from your iPhone? Do you have problems changing music tracks or increasing the volume because the controls are so small on the default music app? Then CarTunes is the app for you.
It is completely based on gestures and built for those who need to quickly change the settings while driving. 

You can adjust volume, skip tracks, and listen on random through various taps and swipes. There is a little-known feature of the app that allows you to play the entire album which the currently playing song belongs to by pinching the screen. 
With over 3.5 million downloads, it's one of my favorite apps and I've completely replaced the default music player with CarTunes. 
Don't have enough time for all the books you want to enjoy? Audible has over 150,000 titles to choose from and allows you to enjoy a good book even if you are on the go. Through Whispersync for Voice, you can switch between listening on Audible and reading on the Kindle app. 
Pro tip: I listen to audio books on 3x speed. It takes a little to getting used to but allows me to get through a book a lot quicker.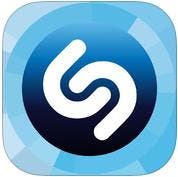 The app that needs no introduction.
Along with Evernote and Facebook, the Shazam app is a staple on almost every smartphone. 
While we all know the iPhone app, did you know that Shazam started back in 2000 before apps or the iPod even existed? In an interview I did with the co-founder and original CEO, Chris Barton, he talks about the early days of Shazam when it operated as an SMS service. 
Back then users called a four digit number to detect a song. Shazam would then send a text message with the song's title, artist, and any other information they could squeeze into 166 characters. Users would then be charged a nominal fee if Shazam was able to detect the song correctly. 
It's a fascinating story of a company which was completely ahead of its time and had to persevere through some hard financial times before finally succeeding when the App Store was released.
If you can't stand the default podcast app on the iPhone, then Stitcher is the app for you. With over 18,000 shows, podcasts, and live stations, you have access to NPR, CNN, Adam Carolla, and many other popular on-demand shows. In addition, Stitcher will reccomend new shows based on your listening activity. 
Use this app to stay up to date with your favorite shows without the hassle of downloading and syncing. In addition, you can connect with Facebook to see what your friends are listening to and to share your favorite shows.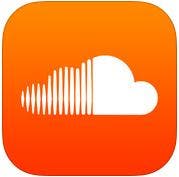 SoundCloud has one of the largest community of musicians, bands, DJs, producers, and audio creators of all types. You can select different genres or get personalized recommendations. Within the app, you can even record your own sounds and share to Facebook, Twitter, Google+, and Tumblr.
Image: flickr, RelaxingMusic