By Sarah Kingsbury on Thu, 03/27/2014
Master your iPhone in one minute a day: Sign up here to get our FREE Tip of the Day delivered right to your inbox.
We all have our reasons for wanting to browse the web privately occasionally. And I think we can all agree that we'd rather not know each other's reasons. Here's how you can keep your web browsing history private:
Open Safari and tap the bottom of the page to bring up the navigation options if they're not already visible.
Tap on the pages icon on the lower right.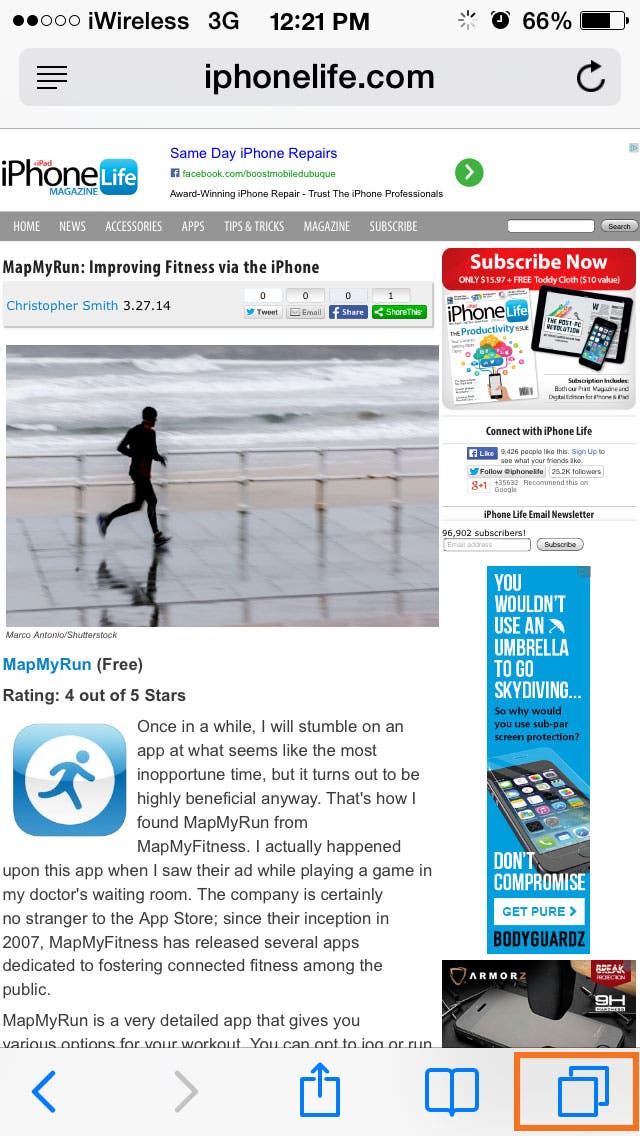 Select Private. (You can also turn on private browsing in History.)
A menu will pop up asking you if you would like to keep or close all pages currently open before turning private browsing on. It's up to you.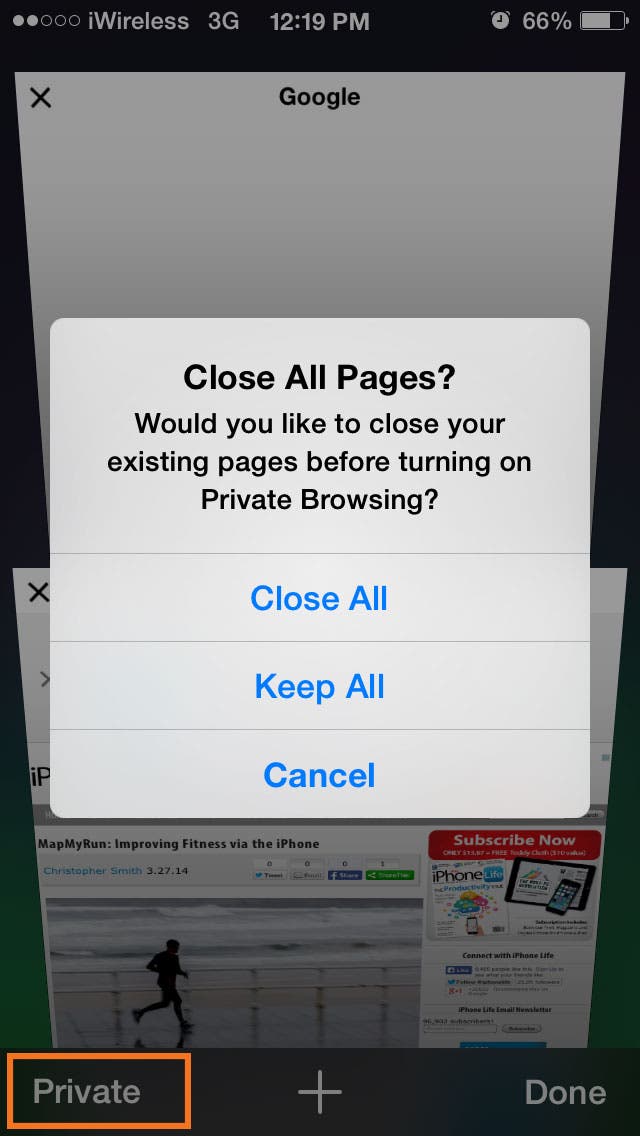 When you are finished with private viewing tap the pages icon again and select Private. When the Close All Pages? menu pops up, select Close All. Anything left open will show up in your history.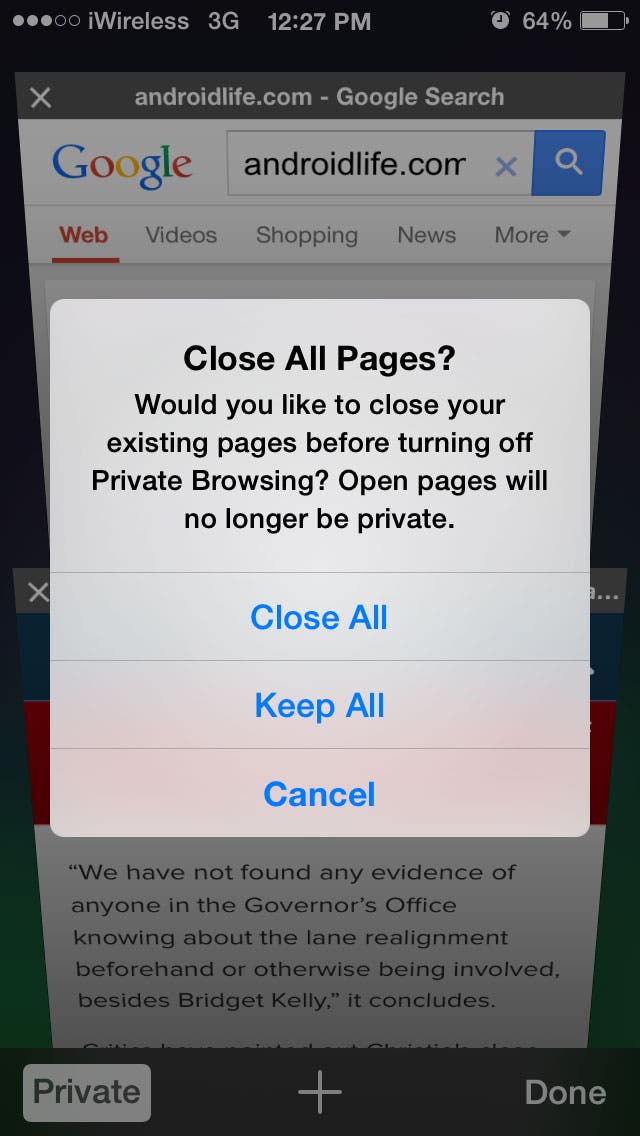 You can clear everything after the fact by going to Settings>Safari>Clear History and Clear Cookies and Data. Merely selecting Clear in History will not keep Google from making suggestions based on previous searches.