By Oskar Andermo updated on 08/23/2013
In this smartphone coaching series, learn how to pair your iPhone with simple success principles and create a better life. This is Part 4 in the series. To start at the beginning, click here.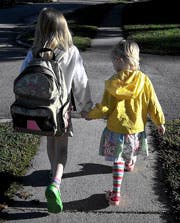 In the last two posts, we touched on the first aspect of a good life: good health, both physical and mental. The second aspect of living a good life is building good relationships. In this post you will learn how to improve your relationships with family and friends.
Master your iPhone in one minute a day:
Sign up to iPhone Life's Tip of the Day Newsletter and we'll send you a tip each day to save time and get the most out of your iPhone or iPad.
If you think back on your life, you will probably see that the best moments have involved other people. Sharing experiences with other people multiplies the happiness. Try watching a funny movie by yourself and together with a bunch of friends and you will see what I mean. Humans need other people to be fully happy, it seems. 
Internal Work: It All Starts with You!
To improve your relationships, you need to start with yourself and improve your own self-esteem and self-confidence. This is the internal work. The Bible says, "You shall love your neighbor as yourself." So, if you don't love yourself, how can you love your neighbor? Loving oneself has nothing to do with bragging or having a big ego, rather the opposite: When you love yourself and feel comfortable in your own skin, there is no need to brag.
So what are some ways we can do this?
Brian Tracy, legendary personal development, sales and business trainer, recommends you say this phrase at least ten times every day: "I like myself!"  He explains in this short video:
How do we incorporate this affirmation in the smartphone coaching system?
Take out your iPhone and record a voice memo of you saying, "I like myself" ten times. Listen to this audio note every day for the next month. Try to use it before an important meeting or after a disappointment to change your emotional state.
You can also use YouTube to work on your self-esteem. Search for self-esteem or self-confidence meditations. You will find plenty. Find one you like and use it daily for at least seven days. Training your self-esteem is the same as going to the gym. You cannot just go once and expect results.
There are also plenty of apps that you can use. Many are paid apps but Unique Daily Affirmations is a free one that I found helpful. You can also try Self-Esteem Meditations (free). This one will give you a daily quote for you to think about and affirm. The quotes are a collection from Dr. Nathaniel Branden, who is one of the leaders on self-esteem.
External Work: Listen and Appreciate
The second part of improving your relationships is the external. A must-read in this field is the classic book, How to Win Friends and Influence People, by Dale Carnegie. Download this book with your Kindle (free) or iBooks (free) app and read it on your commute. If you are not a reader, buy the audio version and listen instead. In this book you will find plenty of techniques to improve your relationships. The main theme is that most of us like to be listened to. Practice the art of active listening when you are with other people.
Make a habit of checking who has a birthday on your favorite social media. Don't just wish them a happy birthday; take the time to write something personal on their special day. 
Make a picture folder with your best friends, family members, and your partner, if you have one. Review this folder regularly and be thankful that these wonderful people are in your life. If you have any fun pictures of your loved ones, send it to them with a small note reminding them of that moment.
To Summarize:
Other people will be a big source of your general happiness and well being, so nurture your relationships.
Improving your relationships starts with improving yourself: When you feel good about yourself, you will find it a lot easier to connect with others.
Image: flickr, D. Sharon Pruitt