By John Toma updated on 07/05/2013
Let's face it, we all want followers. And in today's Instagram-world, getting followers requires more than just posting a brilliant photo… unless you're a super-model or one of those kids from The Hunger Games. In fact, you might find yourself deploying a multi-level marketing campaign in order to get more eyes on your Instagram feed, where that oh-so-gloomy blue button urges visitors to "follow."
Well, if you want that button to turn gamma-ray green, you may want to give TRYPTpic ($0.99) a try. TRYPTpic allows you to create a series of related panels out of a single image, and post them into your feed so they appear as a singular image. Crazy, right?! I know.
Here are two shots of my feed, pre- and post-TRYPTpic. I know what you're thinking… I'm turnin' that blue into green!!
Master your iPhone in one minute a day:
Sign up to iPhone Life's Tip of the Day Newsletter and we'll send you a tip each day to save time and get the most out of your iPhone or iPad.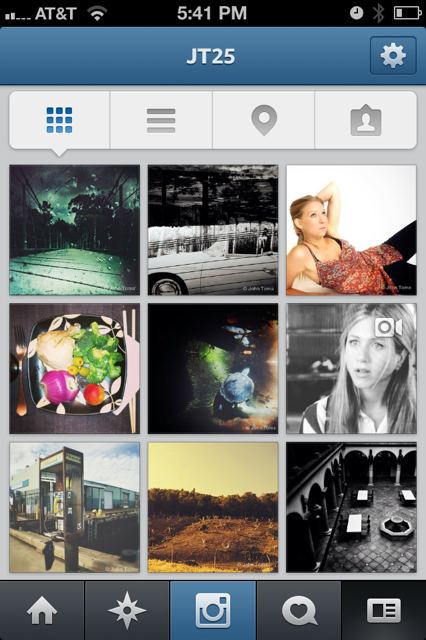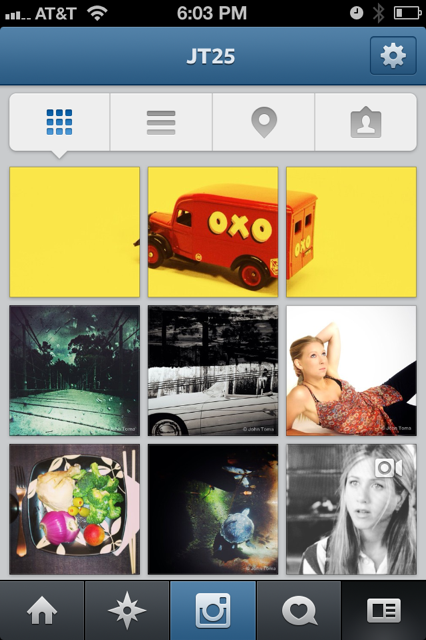 Notice that I used a bright, colorful image to emphasize my point here. 
The Workflow
Now, let's look at my workflow so you can take TRYPTpic for a spin yourself.
1. Before opening TRYPTpic, scan through your images in your camera roll and determine which photo would fit nicely in your profile. I chose a photo I took at my studio of an old die-cast delivery truck. The bright yellow background certainly makes it stand out on my feed;
2. Open TRYPTpic;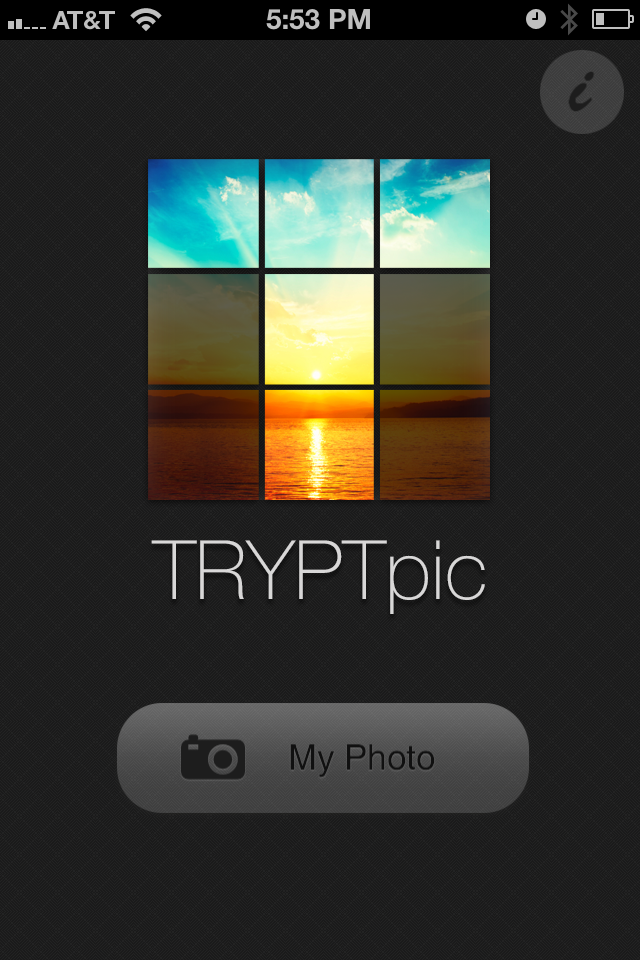 3. Click on "My Photo" and select your camera roll and specific photo you would like to use;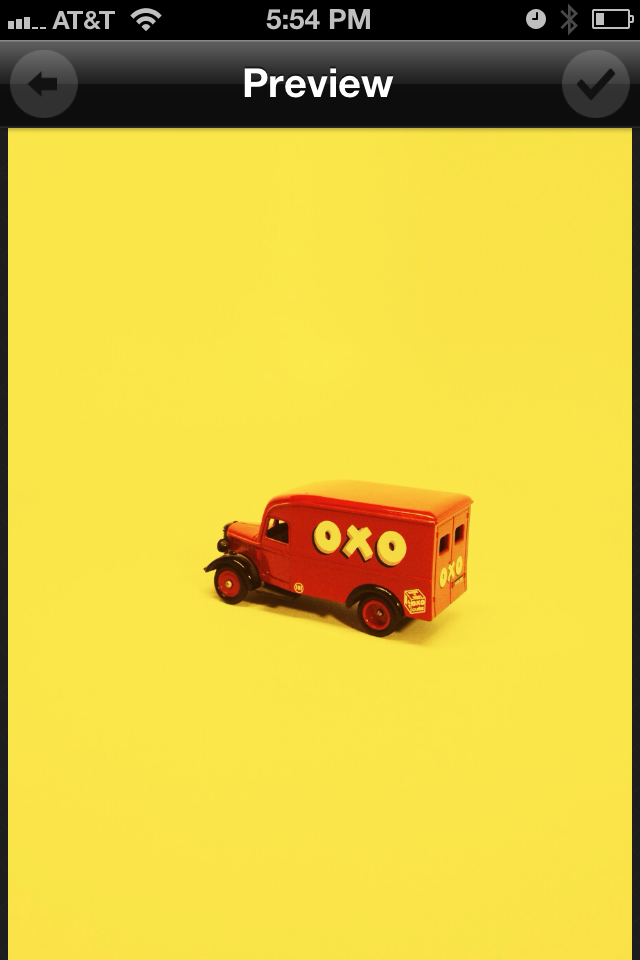 4. Select the panel/canvas option you desire. For this example, I selected 3x1.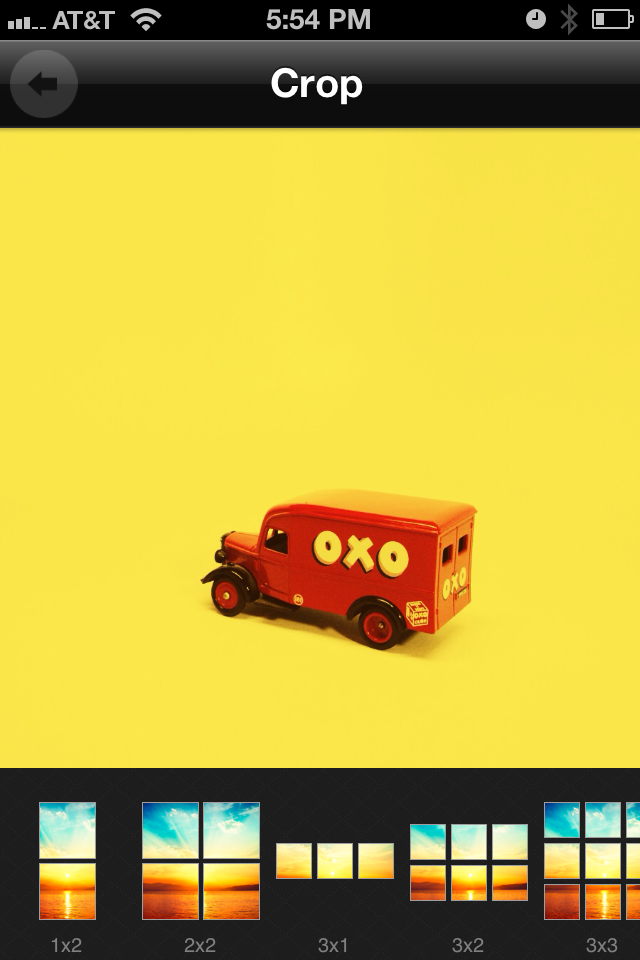 When you select the panel option, it will then give you the opportunity to make image adjustments. Once you have done so, select the Crop icon on the top right in order to preview the Crop Result;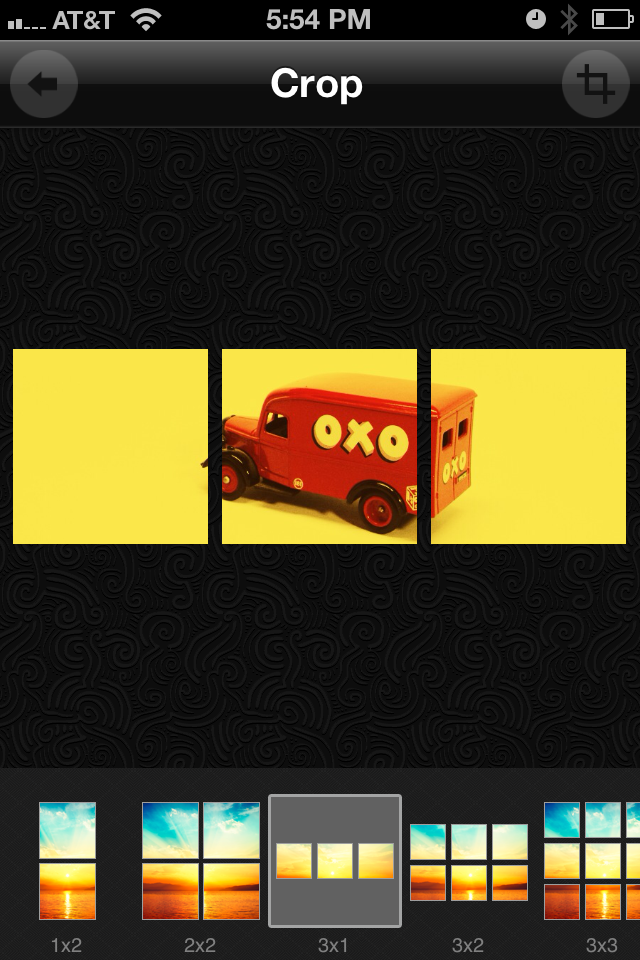 5. Notice the green check marks and the share icons at the bottom of the image below;
6. You can either share directly to Instagram through the icon, save to your camera roll, or email. Note: if you would like your followers or viewers on Instagram to see the following comment after your image and that the specific panel they are viewing is part of a TRYPTpic,—"This photo is one of a series created with #tryptpic, see profile for complete image."—than you need to share your images through the TRYPTpic app. You can do it after saving to the camera roll, but you will need to copy and paste the statement in order to keep it clear for your viewers. For example, in one of my panels, all you see is yellow and just a sliver of the front end of the truck. Without some feedback, well, some folks might think I'm just messing with their eyes!
7. For the sake of demonstration, I will show you how I share using the Instagram icon in-app. Select the Instagram icon on the bottom left. The following image notice will appear:
It's your choice whether or not to upload numerically. I have done so here by selecting the 1st panel (notice how it gets a shade darker and that the Open in Instagram and tadaa, icons appear.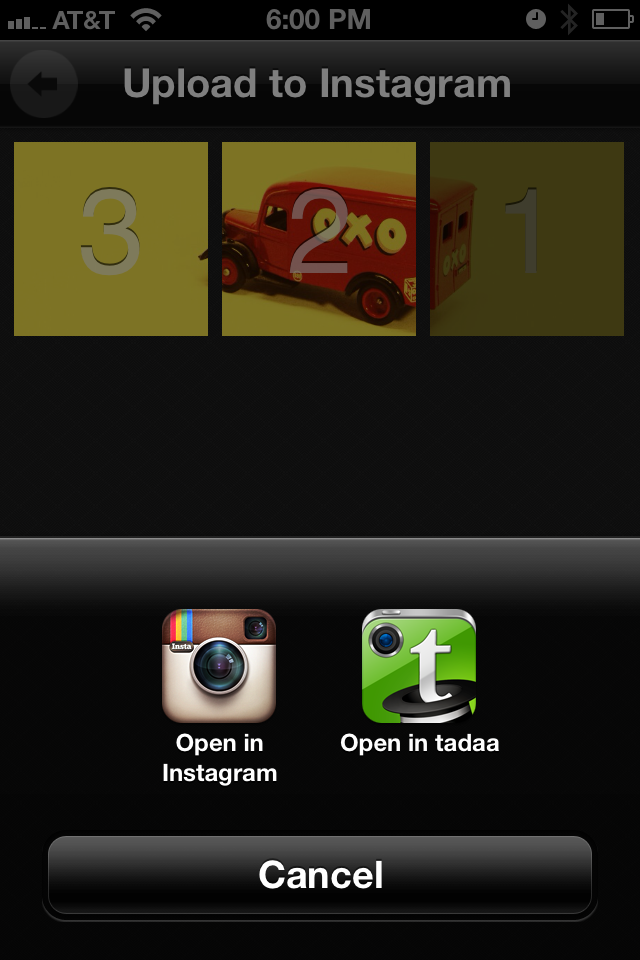 8. Select Instagram and share.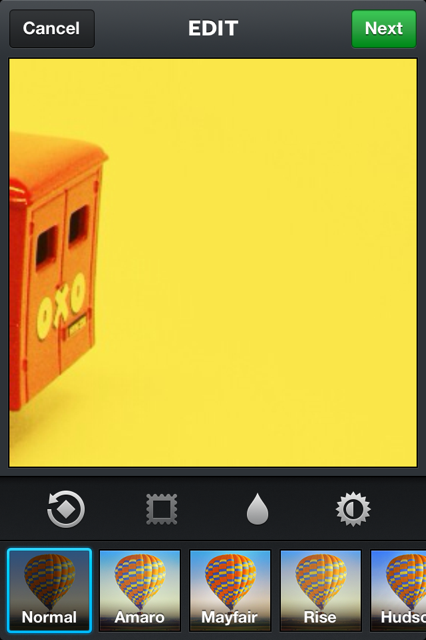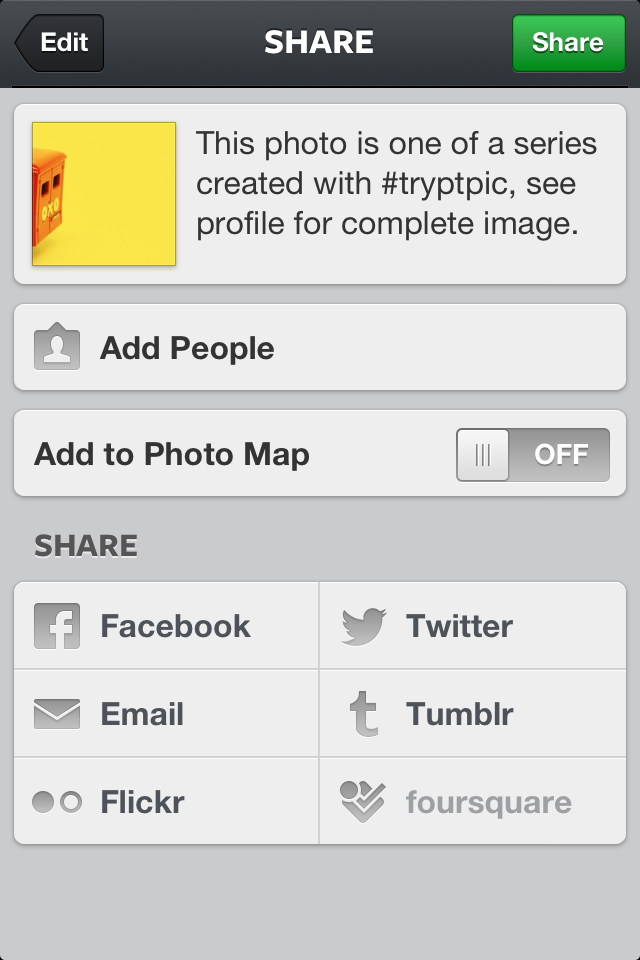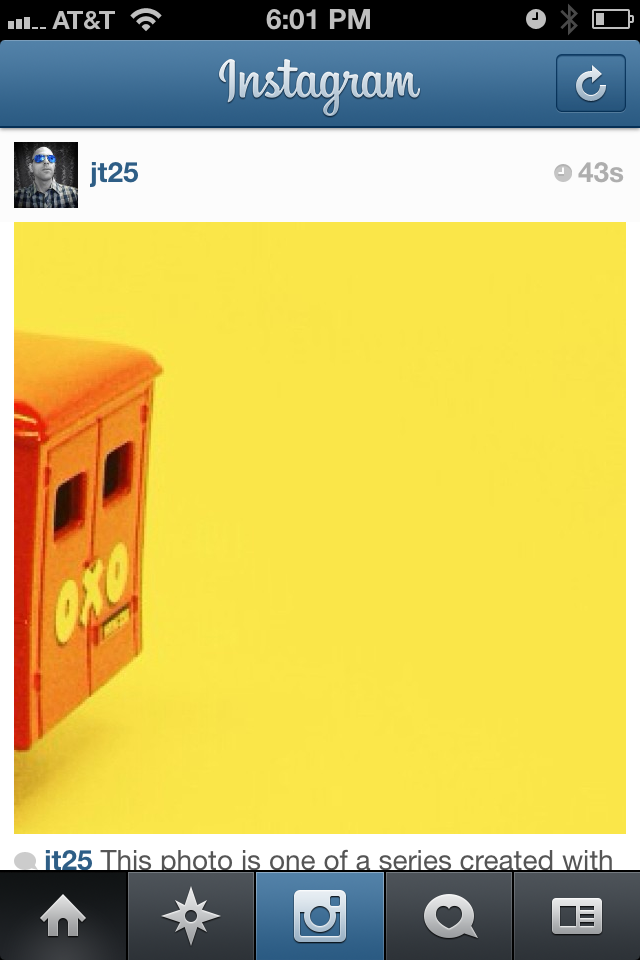 9. After sharing, you will need to open TRYPTpic up again, and repeat the steps for the remaining photos;
10. Take a look at your feed/profile, and you will see the entire canvas and its appeal.
Now give this a try yourself, and impress your current followers as well as newcomers. And don't forget to share this with your iPhoneography friends.
Feel free to find me on Instagram, and leave me a comment so I can check out your page. Wishing you gamma-ray green buttons until next time!