By Albert Vang on Tue, 06/18/2013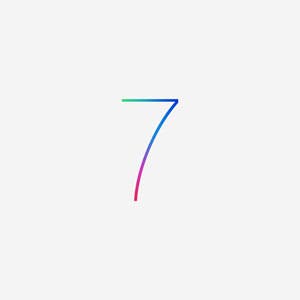 The popularity of social networking sites and smart mobile devices are growing side by side, and 91 percent of mobile Internet usage now involves social media activities. Apple knows the importance of social media and has made it extremely easy for users to access and share to Facebook and Twitter directly from their iPhones, iPads, or iPods. With iOS 6, users can manage their social media accounts right from the settings menu.
Apple is keenly aware of the social sharing habits of its users, and with iOS 7, Vimeo and Flickr will get special treatment generally reserved for Facebook and Twitter. Twitter was the first to find a place in the heart of Apple's operating system—integrated with iOS 5—whereas Facebook had to wait for iOS 6. Mainly for users with Chinese settings, Apple also has integrated Sina Weibo. These features are immensely popular with Apple mobile users and the rumors that Apple may integrate other social media websites in future seem plausible.
Master your iPhone in one minute a day:
Sign up to iPhone Life's Tip of the Day Newsletter and we'll send you a tip each day to save time and get the most out of your iPhone or iPad.
Social media is growing rapidly and more and more social networking websites are becoming popular with the passage of time. iOS apps for Flickr are in great demand, and iOS users use the services of these sites regularly. Apple already provides integration and support to Flickr in OS X Mountain Lion, so it would not be unexpected if iOS 7 offers it too.
Flickr is owned by Yahoo. After Marissa Mayer took over Yahoo, she had a meeting with Apple and the two companies talked about better integration of Yahoo services in Apple devices. Weather, sports, and finance data from Yahoo is already integrated with the iOS, and it is also being used to help Siri find the right answers to questions from users. Apple is hell bent on reducing its reliance on Google's services, and it is natural for the company to join hands with Yahoo.
Although Flickr was not a part of these discussions, it is one of the most widely used photo sharing networks and integrating with is iOS 7 makes sense. Once a service is integrated in the iOS, users need only sign-in once. Thereafter, they can access the services of the social networks anytime, right through the settings menu. Syncing makes it possible to In addition to making life better for the users, this will also help increase the popularity of Flickr among iOS users.
The Vimeo app on iTunes Store is not doing too well, but Vimeo has been winning a lot of users lately. YouTube is the much more popular option, but Apple is focusing on non-Google products and services. In this case, Vimeo is easily one of the best choices. The fact that it is already integrated with OS X Mountain Lion helps smoothen the process. By integrating Vimeo with iOS 7, Apple can significantly improve the Vimeo experience on iPhones, iPods and iPads. At the same time, Vimeo will also get a lot of mileage by being so closely integrated with iOS 7.
As an iOS user, what are your thoughts about integration with Flickr and Vimeo? I feel that Pinterest should also be added to the list. What social app would you like to integrate with iOS 7?